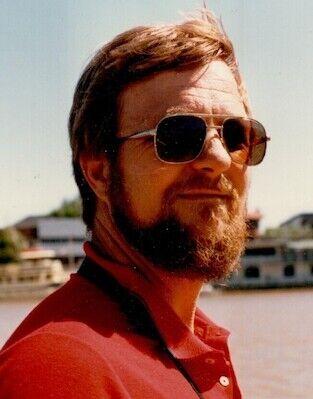 April 13, 1946 - October 14, 2021
Gary's love for his family and friends, and his passion for animal protection, did not end with his passing.
He was the bedrock of his family, and although he had many professional accomplishments, he felt his most important contribution was being a supportive, generous and loving husband, and devoted father to his children.
Gary was an exemplary leader in the animal welfare community for 41 years, known for being fair, pragmatic, forward-thinking, unflappable in a crisis, and ethical to a fault.
Gary was raised in Saint Joseph, Michigan, and Tucson, Arizona, by his doting parents, Waldo and Amelia (Millie) Tiscornia.
He received his BS from the UofA, and his JD from Thomas M. Cooley Law School. While practicing as a corporate lawyer, his "accidental career" in animal welfare began when asked to serve on the board of the Humane Society of Tucson, where he contributed hundreds of hours of pro bono work. There he met his future wife Colleen, who shared his deep concern for the welfare of animals.
In 1983, Gary accepted a paid position as director of corporate affairs with the Michigan Humane Society, where he worked for 17 years, the last 11 as executive director. Gary's final and favorite career move was in 2000, to SPCA Monterey County in California, where he and his family were embraced by a supportive staff, board, and community.
Gary and Colleen returned to Tucson upon Gary's retirement in 2016-the place where they met and married. They enjoyed their daily morning coffee watching the sun rise over the Catalina Mountains, observing wildlife, listening to the birds, gardening, and exploring.
Gary's landmark accomplishments will continue to ripple out into the world, a legacy that will reduce suffering and better the lives of animals and people for many years to come.
Gary died peacefully, comforted by the embrace of his loving wife and children.
Gary is survived by his wife and soul mate of 38 years, Colleen, and their children, Abigail Trigleth (Jason) and Vincent Tiscornia (Renata), and children from his first marriage, Amelia Reboredo (Paco) and Gregory Tiscornia (Julie) and grandchildren, Arthur, Alessandro and Elena. Also left behind are Gary's sister, Maxine Hill and longtime friend, David Dodson. Private services to be held at a later date. Memorial contributions may be made to the SPCA Monterey County (SPCAmc.org/donate).