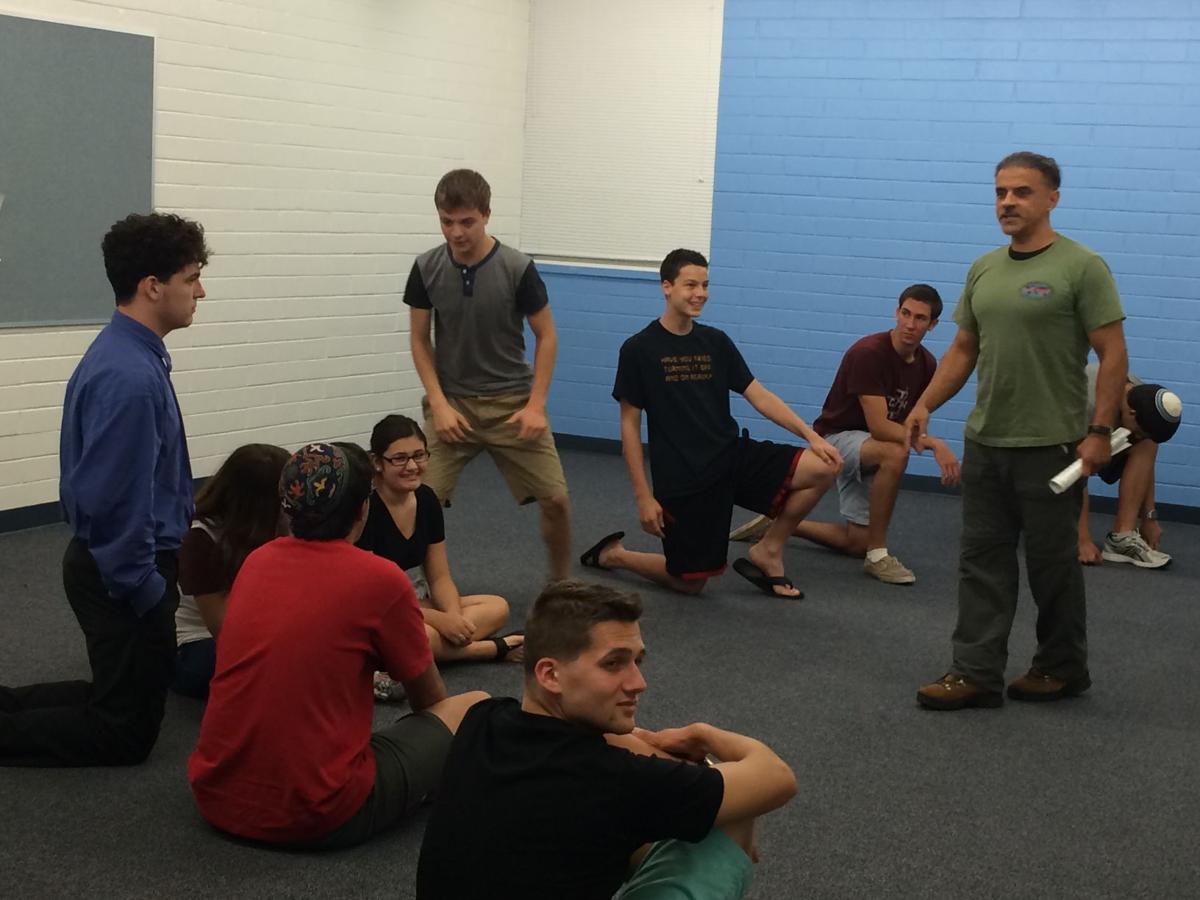 At Tucson Hebrew High this fall, students will take an elective class co-taught by a rabbi and former Marine.
The after-school program for Jewish teens offers elective classes and for-credit Hebrew courses on Tuesday evenings.
The bullying prevention workshop — an elective — blends Krav Maga, a style of combat developed for the Israeli military, and Kabbalah, a form of Jewish mysticism that emphasizes understanding the mysteries of God through the Torah.
"The Krav Maga approach is (that) just because you have the know-how of defending yourself physically does not mean you have to use it…," said the rabbi teaching the class, Yehuda Ceitlin. "The Kabbalah approach is specifically dealing with one's mind and not losing oneself in a situation."
The Judaic Elective Track, which includes the Kabbalah Krav Maga class, helps students learn "to fit into the Jewish world," said Principal Sharon Glassberg. "It combines the thinking part and the active part — the mind, body and soul."
The collaboration between Ceitlin and Krav Maga instructor Bruce Montoya is not the only new thing at Tucson Hebrew High this term, which begins classes Tuesday.
Instead of the usual fall schedule that lasts through the semester, the program has divided its Tuesday electives into a four-week session, a five-week break and then the typical fall term. Students taking Hebrew for high school credit have a separate schedule.
The crunched, mini-semester accounts for a string of Jewish holidays that occur on four consecutive Tuesdays this year, Glassberg said. Those are Rosh Hashana, Yom Kippur, Sukkot and Simchat Torah. Then, the following week is a fall break for several school districts.
"We have never had four weeks in a row of Jewish holidays on a Tuesday night," Glassberg said. "They are High Holy Days with work prohibitions."
That means observant Jews should not work on those days. The regular fall session for electives begins Oct. 20.
With courses about meditation and Jewish identity, the program prepares students for the High Holy Days that begin with Rosh Hashana at sundown Sept. 13.
"It's the Jewish new year, which is a time of reflecting on where you are, the kind of person you have been and the kind of person you want to be," Glassberg said. "The classes are all dealing with that in a different way."
The Kabbalah Krav Maga class emphasizes mindfulness, and although Ceitlin and Montoya have taught regularly at Hebrew High, applying a spiritual understanding of the Torah to self defense is a first for both.
"We are focusing on bullying prevention and awareness," said Montoya, who retired from the Marine Corps as a gunnery sergeant after 20-plus years of service. He now teaches Krav Maga through his business Combat Fit.
Ceitlin added, "We hope this will be a way for teens to not only stand up to bullying in schools, but also to help them protect someone who is in such a situation."
Contact reporter Johanna Willett at jwillett@tucson.com or 573-4357. On Twitter: @JohannaWillett