My spiritual director forwarded me an essay by a nun from New Jersey on her long-learned practices of "social distancing," which got me thinking. Here are some of my own thoughts.
As the coronavirus approached, I began to think more about the resources monastic practices have to offer us, and as an associate member of a contemplative monastic order myself, some of them, blended with my work as an Episcopal priest, came to the fore. My thought is that we can — with help — turn from forced isolation to chosen solitude. At least to some extent. As we do in Lent or Ramadan, or other fasting periods. This happened to me this year: my doctor had me begin a no-carbohydrate Mediterranean-style diet last summer, which I got serious about once I heard of a family member's cancer treatments. But this was not elected solitude. 
Camaldolese Benedictine Hermits have over a thousand years of practice with "social distancing" — and more importantly, with balance. The Camaldolese Threefold Good of community, solitude, and witness, will play out differently for people outside monastic enclosures. We connect with friends and neighbors at a distance, sometimes through electronic means, telephone, or letter, and sometimes en paseo, that is, as we pass each other on our evening walks. Witness takes so many forms. Care for each other, however expressed, is one of them. And of course Camaldolese Benedictines are much more concerned with solitude than isolation. 
Perhaps we can learn, through newly adopted, very old practices, such as sacred reading, contemplation, and prayer, how to turn simple isolation into something more profound.
What I am doing now, in this time of pandemic isolation, are the intentional practices of solitude of many intentional religious communities: daily prayer, weekly Eucharist and annual retreat. God willing, I'll be able to go to New Camaldoli this summer for the retreat.
As for weekly Eucharist, I can commend "Spiritual Communion" and the prayer of St. Alphonse of Liguori:
O Lord, in union with the faithful at every altar of your Church where your blessed Body and Blood are being offered to the Father, I desire to offer you praise and thanksgiving. I believe that you are truly present in the Holy Sacrament. And since I cannot now receive you sacramentally, I pray you to come spiritually into my heart. I unite myself to you, and embrace you with all the affections of my soul. Let me never be separated from you. Let me live and die in your love. Amen.
— The Rev. Dr. John Leech, Oblate OSB Cam. Leech is an Episcopal priest, affiliated with St. Andrew's Episcopal Church in Armory Park, Tucson, Arizona, and a Camaldolese Benedictine Oblate (that is, an associate of a contemplative monastic order headquartered in Camaldoli, Italy), as well as a friend of the Iona Community. 
Relief in Desert Places
Yahweh will always guide you, giving you relief in desert places. (Isaiah 58:11 Jerusalem Bible)
We are privileged to live in this magnificent Sonoran Desert. Most days, we walk out our front doors into sunshine, warmth, and birdsong. But the desert can also be dry, desolate, even deadly. Safely traversing this beautiful but harsh terrain depends on preparation and protection. It requires spiritual, emotional and physical strength, sustenance and support.
We are currently traversing the desert of the coronavirus. What is the "gear" we need to collect and pack for the journey? Here are a few suggestions:
Hiking boots: Quiet prayer. A still heart. We walk in trust, supported by the One who walks with us.
Walking sticks: Our walking sticks are good friends. Supportive, sturdy, ever present, even if only by phone or social media. They share the view with us, walk hand in (virtual) hand with us, and prop us up when we complain the journey is too long or too dangerous.
Map: Sacred scripture is the map. The intricacies of the journey that the map reveals in its contours and colors, directions and indications, unfold ever more fully each time we turn to the Holy Word.
Sleeping bag: Our sleeping bag is, not surprisingly, sleep. Let us sleep, secure and be grateful for all those who toil to keep us well and who tend to the ones who have fallen ill on the journey. And let us pray for precious, healing sleep for all medical personnel, caregivers, and first responders, for grocery and pharmacy workers, for those who continue to deliver our mail and newspapers, pick up our trash, and keep us safe. And for their families.
Peanut butter: Peanut butter represents the conscious healthy food choices we make now for ourselves and for those we love. It is our responsibility to do what we can to keep ourselves strong and well.
Camp fire: Our camp fire is charity. At the end of each desert day, let us build a camp fire to let others know we are available so they might come to ask,"Do you have a can of soup, a roll of toilet paper, some hand sanitizer, a mask, a screwdriver, a paintbrush? Can you sew masks, make sandwiches, lend a hand?"
Tent: The tent is trust in God. When the storm clouds gather, the news worsens, the numbers climb, and a bitter wind flails at our minds and souls, we put up the tent, and crawl in.
Backpack: It is the burden we carry. Work? Volunteer work? Caregiving? Supporting neighbors and strangers? What do I carry in my backpack? Fear? Hope? Determination? Love? Carrying the backpack over the long haul is challenging. And strengthening. And carrying the backpack even when we are weary makes us compassionate toward other burdened people we meet along the way.
Hat: We top off our preparations with a hat! A sense of humor, an ability to find silver linings, to make lemonade out of lemons, to bring moments of light, joy, kindness, and even playfulness into the lives of those around us, to take the heat off!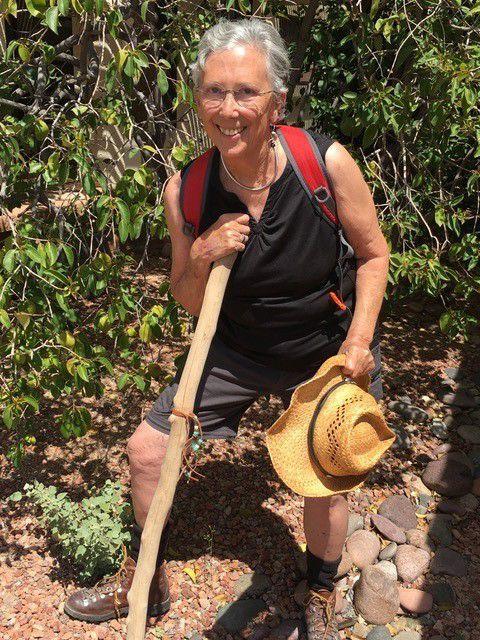 — Carolyn Ancell is an ordained Interfaith Minister and a musician. She and her husband Ron have spent many happy hours walking, hiking, and appreciating the beauty and power of the Sonoran Desert.
In John 14:27, Jesus declared, "Peace I leave with you; My [perfect] peace I give to you; not as the world gives do I give to you. Do not let your heart be troubled, nor let it be afraid. [Let My perfect peace calm you in every circumstance and give you courage and strength for every challenge]" (AMPCE).
Jesus told his disciples not to worry. What happened? They worried and became fearful. We often do the same. Many allow worry and fear to dominate thoughts and emotions when circumstances seem contrary to God's promises.
Worry causes stress and fear. Your body can process small amounts of stress; however, excessive stress can create emotional, mental, and physical problems. Proverbs says, "A peaceful heart leads to a healthy body…" (Prov. 14:30 NLT) Conversely, a heart filled with worry and fear creates health issues.
Prolonged stress depletes your immune system. Stress hinders your ability to emotionally process the demands of life and weakens your body. Stress also creates unhealthy fear and phobias. Unresolved stress and fear hinder you from living in God's peace.
In her book "Who Switched Off My Brain?," Dr. Caroline Leaf, cognitive neuroscience researcher, states 87% of illnesses plaguing people are a result of negative thinking. Her research indicates, "toxic emotions cause migraines, hypertension, strokes, cancer, skin problems, diabetes, infections, and allergies." She concludes our thoughts affect us physically and emotionally. Her studies indicate fear triggers 1,400 known physical and chemical responses and activates 30 different hormones and neurotransmitters.
Proverbs describes the effects of unresolved anxiety or worry, "Anxiety in the heart of man causes depression, but a good word makes it glad" (Prov. 12:25 NKJV). Merriam-Webster Dictionary defines anxiety as a "painful or apprehensive uneasiness of mind usually over an impending or anticipated ill." No wonder Proverbs indicates anxiety can cause depression.
Not all depression is caused by worry and fear. Some forms are a result of physiological and brain chemical disorders. However, many struggle with forms of depression due to spiritual root issues of anxiety and fear.
You have a choice: trust God or live in worry. Persistent anxiety breeds fear. Author John Mason aptly stated, "Fear and worry are interest paid in advance on something you may never own." Good advice: most of what we worry about will never happen.
Living in relationship with God and trusting his promises frees us from worry and fear. Isaiah wrote, "Those with sound thoughts you will keep in peace, in peace because they trust in you." (Isa. 26:3 CEB) Concentrating upon God's truths creates peace in your life. An abiding relationship with Jesus grows confidence God will keep his promises.
— Dr. Bob Sawvelle, with his wife Carolyn, are the founding and senior leaders of Passion Church in Tucson. For more on this subject, visit bobsawvelle.com to receive the free chapter Worry Free Living from his book "Fulfill Your Dreams."
Many of us are experiencing unsettled minds as we confront the global pandemic, the self-isolation, and the loss of our ordinary routines and normal life. Fear and its close cousins, anxiety, loneliness, anger, boredom, abandonment, existential questioning ... our current situation is stirring up the mind. So, what to do?
When seen from a different perspective, these experiences offer a unique opportunity: to transform these times into a deeper exploration of our lives, one that can open the door to real inner peace and happiness.
At Kadampa Meditation Center Arizona, we are offering online classes, guided meditations and prayer services, helping us to develop powerful insights taught by Buddha to enable us to transform fear and anxiety, open our hearts and deepen our connection to others.
Classes this month (Sundays, 10-11 a.m. and Tuesdays, 7-8 p.m.) include "Having Difficult Conversations," "Why me? What is Karma?" and "A Buddhist Perspective on Death and Dying." Classes are $10 or free with $35 monthly pledge.
"Simply Meditate" sessions are 30-minute guided meditations, Tuesdays and Thursdays at 12:30 p.m., and Thursday evenings at 7. These are $5 or included in monthly pledge.
Free prayers services are streamed online every morning from 8-9 a.m. Tara Prayers for Protection are streamed Mondays from 7-7:45 p.m., and Medicine Buddha prayers for those who are sick, Fridays from 1:30-2 p.m.
Details can be found at MeditationInTucson.org or call 441-1617. The Center is located at 5326 E. Pima St., though we are physically closed as recommended for everyone's safety.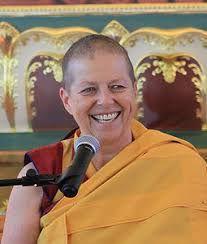 — Resident Teacher at Kadampa Meditation Center Arizona, Gen Kelsang Lingpur.
Those of us at Masjid Tucson strive to submit to the will of God. We worship only God, the One God of all faiths, and we put our trust in Him. So, we're looking at this crisis as the test that it is. A test of our faith in God. It's a very difficult, anxious time, but if we know that God is in full control of all things, then we can trust that He will take care of the situation. We don't know when or how, but we know that He will. It is amazing to see how a tiny little virus can lay low the whole world. We should all be turning to God, imploring Him to relieve our adversity, asking His forgiveness that we have strayed so far from His path. When we turn to Him, He tells us in the Quran that we will have nothing to fear.
[Quran 46:13] Surely, those who say, "Our Lord is GOD," then lead a righteous life, will have no fear, nor will they grieve.
All of us can use this opportunity to be more righteous, to help those in need. We can be courteous to one another and supportive. We can share kindness within our families and with strangers. But most important of all is to turn to God, recognize He is the One and Only God, and implore Him in this time of uncertainty.
[Quran 11:90] "You shall implore your Lord for forgiveness, then repent to Him. My Lord is Most Merciful, Kind."
[Quran 40:60] Your Lord says, "Implore Me, and I will respond to you."
[Quran 110:3] You shall glorify and praise your Lord, and implore Him for forgiveness. He is the Redeemer.
So, while we practice common sense rules in hopes of bringing this under control, we know that the only true protection we have is God.
[Quran 4:132] To God belongs everything in the heavens and the earth, and God is the only Protector.
[Quran 39:66] Therefore, you shall worship God alone, and be appreciative.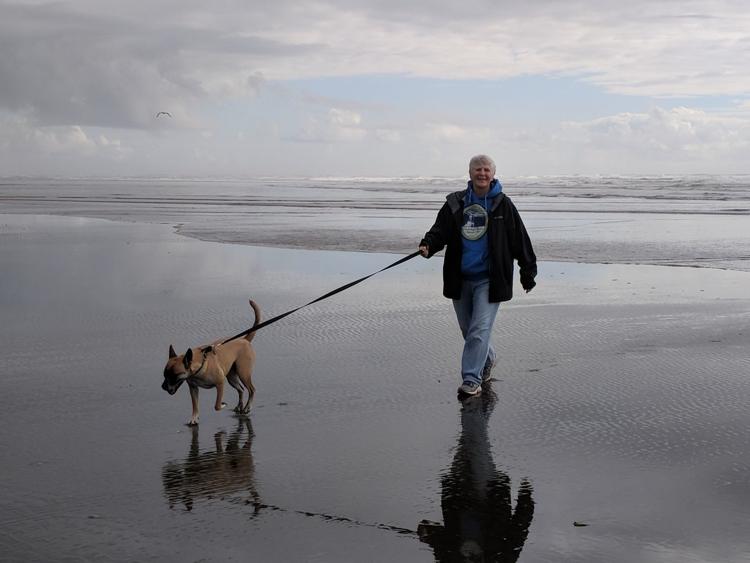 — Lydia Kelley has been a member of Masjid Tucson since 1985, a wonderful community of men and women who are striving to worship God Alone. Masjid Tucson studies the Quran, God's Final Testament, and seeks to live the word of God every day. She enjoys travel with her dogs. It's a beautiful world God has created for us and Kelley tries to be appreciative of the gift.
Thy name is my healing, O my God, and remembrance of Thee is my remedy. Nearness to Thee is my hope, and love for Thee is my companion. Thy mercy to me is my healing and my succor in both this world and the world to come. Thou, verily, art the All-Bountiful, the All-Knowing, the All-Wise. —Bahá'u'lláh
The purpose of the creation of man is the attainment of the supreme virtues of humanity through the descent of the heavenly bestowals. The purpose of man's creation is, therefore, unity and harmony, not discord and separateness. — 'Abdu'l-Bahá,
We live in a time of rapid, often unsettling change, inspiring mixed feelings of dread, anxiety, anticipation, and hope.
In the midst of this turbulence, the Baha'i Faith can be a haven. The optimistic teachings of the Baha'i Faith answer essential questions about the human condition and the relationships that bind us together.
We believe God created us to be one human family. Together, we are all citizens and caretakers of one planet.
Every person comes into the world as a noble and beautiful creation of God. Our purpose in life is to draw closer to God by offering selfless service to those with whom we share the planet.
This core belief in oneness calls us to actively root out our prejudices and the systemic inequalities that divide people of different ethnic backgrounds, national origins, genders and social classes. bahai.us/beliefs/ - The Official Baha'i website for the United States.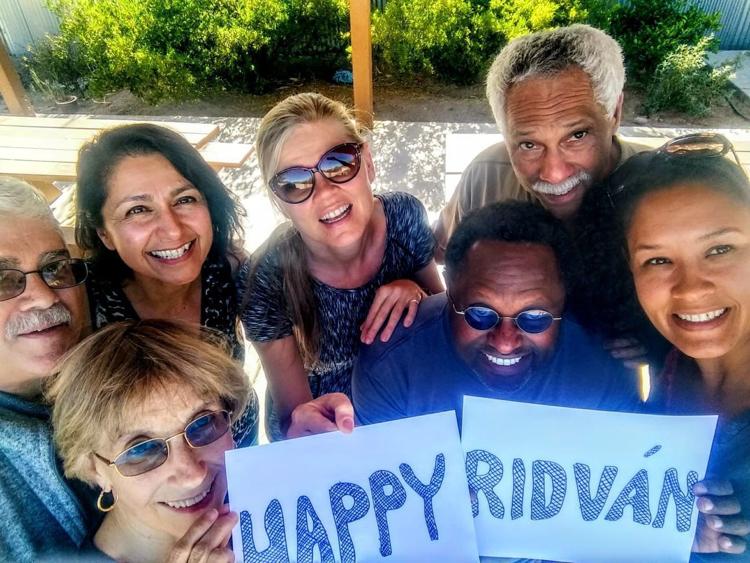 — Local Spiritual Assembly of the Baha'is of Tucson
Be the first to know
Get local news delivered to your inbox!