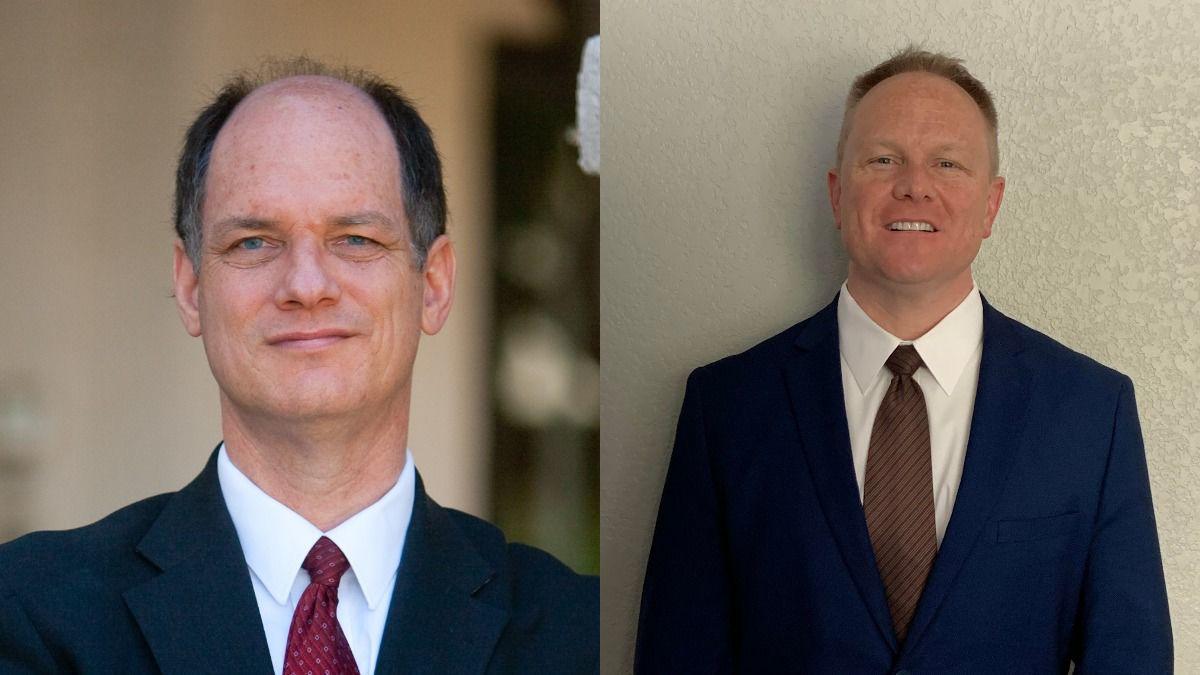 Lend your voice to calm and console
"Mama! Mama!" the elderly hospice patient cried out. The patient's adult daughter and granddaughter sat by her side, visibly distraught because they could not calm or console her. Even my therapeutic harp music was having no affect. I put the harp aside, placed my hand gently on the patient's heart, and gently intoned as a mother would for her infant child, "Mama's here. Mama's here." She quieted, then sighed.
Her daughter said to me, "Oh, that was so amazing what you just did." I said in response, "You can do this for your mother." The granddaughter laughed: "Mom, you can't carry a tune in a bucket." I kept my eyes locked on the eyes of the daughter, and repeated, "You can do this for your mother."
The next morning, when I entered the patient's room, her daughter was beaming. "I consoled mom during the night."
Many of us are living these days in an environment of anxiety, uncertainty, fear, and sadness. Many people are out of work. Others are toiling selflessly on the front lines of health care (doctors, nurses, first responders, food service staff, aides, caretakers, janitors, and the families of those confined to home). Others continue to work to assure us there is still a modicum of normalcy in our lives (delivering our mail and newspapers, serving us in grocery stores and pharmacies, assuring us of police and fire protection, reaching out to us from our places of worship via social media).
In these anxious days, from the depths of our heart, we may cry out, "mama!" or "dada!" And certainly, "Abba, God!" We yearn to hear a comforting voice. Faith tells us that we can. We can go to a still and quiet place inside ourselves. And listen. And hear. "I am here."
The TV ad men say, "But wait! There is more!" There is. Each of us has a voice. Despite social distancing and orders to stay home or shelter in place, each of us can speak, sing, shout, or write words of encouragement, gratitude, hope, love. We can greet a neighbor across the driveway. We can express gratitude to our grocery store and pharmacy clerks. We can call out a thank you to our mail or newspaper delivery folks. We can write a note to a doctor, therapist, caregiver. We can phone people we haven't talked to in forever just to say, "I'm thinking of you." We can listen to family members, friends, and strangers alike, hear their anxiety, and say, "I care. I will hold you close to my heart."
Find your voice. Lift your voice. You can do it. The world right now needs your voice.
— Carolyn Ancell is an ordained interfaith minister, and a certified therapeutic harpist, whose parish is wherever she is playing her harp. After 15 years playing for patients at the Casa de la Luz in-patient unit, she currently plays for patients, family members, and staff at Oro Valley Hospital (and yearns to be back in her "parish" as soon as volunteers are permitted to return).
Passover During Pandemic: This night was really different from all other nights
This month Jews everywhere celebrated the great festival of freedom, Passover. It is the ultimate holiday of liberation, and we observed it with a Seder, an orderly ritual celebration teaching the incredible value of freedom by appealing to every one of our senses, immersing attendees in a history feast of freedom. Passover is the most observed of all Jewish holidays, commemorating redemption from slavery and brutal oppression and rejoicing in the journey to liberation, covenant and holiness.
Children are especially prized at the Seder. They are taught beforehand to chant and read special sections, invited to rejoice in the many educational games and songs woven throughout the Haggadah, the book that guides us through the journey from slavery to freedom. The youngest person at the Passover table must ask the Four Questions early in the Seder. These begin with the famous phrase, "Why is this night different from all other nights?"
This year was indeed different. For the first time, we could not gather with family and friends to celebrate the Passover. In a season of pandemic, we were restricted to our own household and close relatives and the most trusted — and medically scrupulous — of friends. Some could not do even that, locked into quarantine, sheltering in place, deprived of the closeness with family and friends that makes Passover great.
This year we were, and are, not free. We may not be slaves to Pharaoh in Egypt, but we live in fear of plague, illness and potential death. We huddle in confined spaces. This Seder when we spoke of the pain of human bondage, we tasted the severe limitations of the life of the slave even before we bit into matzah or horseradish.
Near the beginning of the Passover Seder we proclaimed, "Let all who are hungry come and eat!" That invitation is usually symbolic, since we already are gathered with a large group of family, friends and guests to celebrate the rituals, prayers, songs and stories that remind us of how sacred liberty really is. We dip parsley in salt water to symbolize the taste of the tears of slaves; we eat unleavened bread and bitter herbs, Matzah and Maror, to remind us of the bitterness of servitude; we enjoy homemade Charoset that sweetens bitterness with the taste of freedom. And we talk and drink and eat delicious Passover specialties and ask questions about what freedom means to every person at the table. But this year we instead reflected with sadness on all those who could not join us.
We always invite many people to our Passover table(s): at Congregation Beit Simcha, last year our Inaugural Seder grew to 107 people, enjoying chicken soup and matzah balls, gefilte fish, greens to rejoice in the verdant spring, brisket, chicken, special kugels and delicious traditional foods made especially for Passover. We drink four cups of wine over the long evening of Seder, each cup symbolizing one of the great promises of freedom God gave our people in the Book of Exodus.
We come, we celebrate freedom, we eat and drink with the joy and gusto only free people can demonstrate. And we Jews set aside special charity to make it possible for those who cannot afford this kind of Passover meal without assistance.
How did we replace that experience in this year so filled with fear, hoarding and potential death? When instead of the joy of liberation we were on official lockdown in our homes?
We have always found a way to observe Passover, even in the toughest times. In this year of coronavirus at Beit Simcha we held a virtual Seder for all who were hungry for freedom and meaning, as I led a video version of our celebration of freedom and covenant. I could not share my own homemade versions of charoset in person — but I shared songs and prayers, poems and tales reflecting on freedom and holiness in the face of oppression. As we now experience just a taste of the oppression our ancestors faced in Egypt, we gathered virtually to embrace the potential for freedom God granted us so long ago. It was not the same as sharing Passover with actual, human guests, fully present in the same room. But it was nonetheless a true celebration of the divine gift of freedom.
This year we are not yet free — but next year, may we all celebrate a Passover of true freedom from fear and restriction.
Rabbi Samuel M. Cohon is the founding rabbi of Congregation Beit Simcha, the first progressive synagogue in the Foothills and Northwest of Tucson.
He is the host of the "Too Jewish Radio Show with Rabbi Sam Cohon and Friends," on KVOI AM 1030, 9 a.m. Sundays. 
Allow challenges to make us better not bitter
Adversity and challenges come to us all. Sometimes they are the result of the unfortunate acts of others, other times they come because of our own mistakes. Often they are due to the unavoidable circumstances that are simply part of our mortal existence. It may often seem as if our challenges are perfectly packaged for our circumstances to stretch and mold us.
These challenges affect us all differently. Many are strengthened and empowered by adversity, rising to the challenge by developing their latent skills and abilities. Others are humbled and learn compassion, charity, and empathy for others who have their own challenges and failings (2 Corinthians 1:4). Still others become hardened and embittered, seemingly outraged at the unfairness of life, or angry at God for allowing the challenges to come.
How can we use the inevitable challenges in life to make us better and not bitter? By consciously choosing to be optimistic, developing a "survivor" mentality, striving to develop God-like characteristics, and by turning our hearts to Him.
Despite everything that is happening around us, we always have the ability to decide how we are going to react. We can decide to be happy, to face life and its inevitable challenges head on with confidence that because of Jesus Christ everything will eventually be restored and "God shall wipe away all tears from [our] eyes" (Revelation 7:17). We can meet our challenges with courage and determination to overcome. We can cultivate traits like kindness, love, generosity, and understanding. Finally, as we turn our hearts and minds to God in prayer and meditation, we can allow His spirit to fill us with peace, comfort, and reassurance.
As the Christian world celebrates the resurrection of the Lord Jesus Christ this Easter season, we are reminded that Jesus partook of the 'bitter cup' (St. John 18:11) without becoming bitter. As in all things, the Risen Lord is the perfect example for all humankind. Because He suffered more than anyone can suffer – because He took upon Him the sins and weaknesses of all who will ever live – He possesses perfect empathy. He knows us. He loves us.
Just as Jesus stood quietly behind Mary at the garden tomb that Easter morning, He often stands quietly behind us (St. John 20:14-16). We bear witness that if we will simply 'turn back' we will see and feel Him in our lives. He lives and because He lives nothing will EVER go permanently wrong.
—  Kelly Bauer (right) was born and raised on a small farm in Idaho. He served a full-time mission for two years on the Navajo Reservation. He earned both his undergraduate and graduate degrees from Idaho State University. Kelly is a religious educator on the University of Arizona campus for The Church of Jesus Christ of Latter-day Saints. He has taught for 22 years. He is happily married to Teresa Winegar for 24 years. They are the parents of five children and grandparents to one. 
Steven Broadbent (left) moved to Tucson in 1978 after graduating from the University of Idaho with a Bachelor's of Science degree in Electrical Engineering. He earned a Master's of Business Administration from the University of Arizona. He worked for IBM for nearly 31 years and retired as the director of high end storage development. He worked another 10 years at the Critical Path Institute, retiring last year as the chief operating officer. Steve has held many positions in The Church of Jesus Christ of Latter Day Saints including Elder's Quorum President, Bishop, member of the Stake High Council, as a counselor in the stake presidency, and he currently serves as the President of the Tucson Arizona North Stake. Steve and his wife Mary are the parents of three children, Christopher, Valerie and Mark, and have 11 grandchildren.
Faith in times of test
A favorite Biblical story is found in 1 Kings 18 and 19. There we read of how the Prophet Elijah confronts Ahab and Jezebel with a challenge that will prove the power of God over and against their idolatrous ways. After proving his point, Elijah fears for his life and runs off to hide in a cave. After a time an angel comes and draws him out of the cave at which point he is gifted with a vision, 1 Kings 19:11-12.
And lo, the Lord passed by. There was a great and mighty wind, splitting mountains and shattering rocks by the power of the Lord; but the Lord was not in the wind. After the wind—an earthquake; but the Lord was not in the earthquake. After the earthquake—fire; but the Lord was not in the fire. And after the fire— a soft murmuring sound ("Still Small Voice").
And it was in that "soft murmuring sound" (that "still small voice") which Elijah heard rising up from the depth of his soul that he found God, the reason to leave the cave in order to further pursue his mission.
That story is so meaningful to me because it provides us with a powerful lesson regarding how we, in the midst of our own current challenge, can not only survive, but thrive.
As different as our situation might be, so is it the same. We need not look far to see how everything in which we believed and the manner in which we lived has been called into question. Like Elijah, we did what we had been told was right and good. We were not perfect, but we know that we tried our best. And this is what we get?
Well, "what we get" depends on whether we heed the lesson Elijah learned, the lesson that enabled him to carry on.
The lesson? The lesson is that God is not out there in the sickness or the death or the uncertainty regarding whether or not life will ever be the same: NOT in the wind or the earthquake or the fire. NO! God is found in the efforts of the truck drivers and grocery store employees and the doctors and nurses and the police and the fire crews and the people who are quietly but purposefully enabling us to carry on with some semblance of hope for the future. God is found in the manner in which we are all, from the depths and silence of our own "caves," beginning to listen to that still small voice within that is reminding us of what really is important in life, what we can/should do without, and enabling us to have our own "Elijah Moment" so that we will be ready, when it is time, to further pursue our mission.
In Hebrew there is a word that is sometimes translated as awe/faith and sometimes as fear. What is the difference? Fear is when we allow what is out there to consume us. Faith is when we listen to the still small voice within encouraging and empowering us to embrace what is out there and make it our own. Elijah had his "moment" because he had faith, did what he knew he had too. Can we?
— Robert Eisen has served as rabbi of Congregation Anshei Israel for the past 21 years.
Be the first to know
Get local news delivered to your inbox!