That's what ramen can do.
The food that is often associated with broke college students has escaped the cellophane package and become sophisticated fare at more Tucson restaurants.
Ramen isn't just noodle soup: it's a stomach- and soul-filling meal. And with its silky broth, al-dente noodles and all sorts of add-ons, it is also an affordable meal.
The basics are the same — there must be broth, sauce, noodles, oil, usually some type of meat, vegetables and most likely an egg. But based on what Tucson restaurants have on their menus, the variations seem to be endless. A sampling:
YOSHIMATSU
Ramen range: $9.75-$14.50
Yoshimi Tashima, owner of Yoshimatsu, said almost every table orders at least one bowl of ramen. The Japanese eatery specializes in health-conscious cuisine and offers more than 10 different ramen options and is looking to add more. One of the more popular is the tomato ramen. The deep red broth pulls color and flavor from sautéed tomatoes. The fried tofu offers a comforting texture, from it's crunchy outside to its smooth and delicate inside. The toppers: daikon, sprouts, celery and green onion.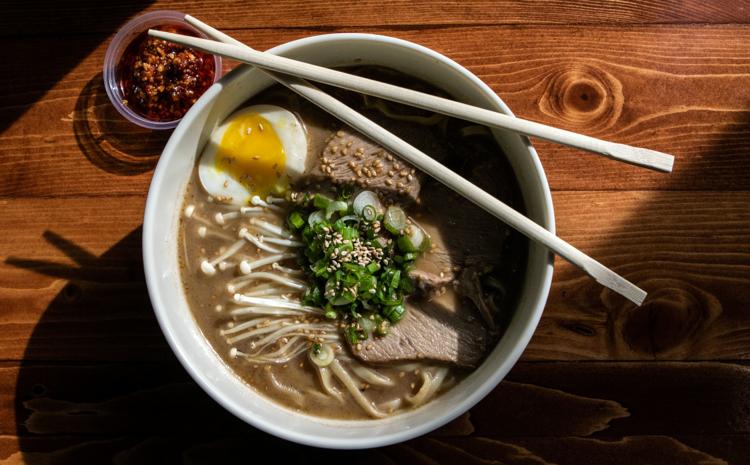 TUCSON FAT NOODLE RAMEN HOUSE
Originally a food truck, the ramen restaurant opened a storefront two months ago. Ramon Gonzales, owner of the ramen eatery, has traditional ramens available and — get this — a ramen hamburger. But it's not just noodles in the shape of a burger. The chef gently fashions the restaurant's signature Sonoran wheat noodles into buns, and places a seasoned beef patty between them. To top it off, locally grown lettuce and tomato are added to the sandwich, creating and avant-garde American/Japanese comfort food delicacy.
RAIJIN RAMEN
The popular speedway eatery opened earlier this year and always seems to have a line snaking out the door. The menu features a wide variety of options such as miso, chicken and even vegan ramen. We sampled the chicken ramen and found the intricate broth nicely harmonizes with the saltiness of the soy sauce and the nutty taste of the sesame seeds. The broth was accompanied by tender chicken breast and an abundance of curly noodles. Texture was added with crunchy carrots, silky seaweed and refreshing bean sprouts.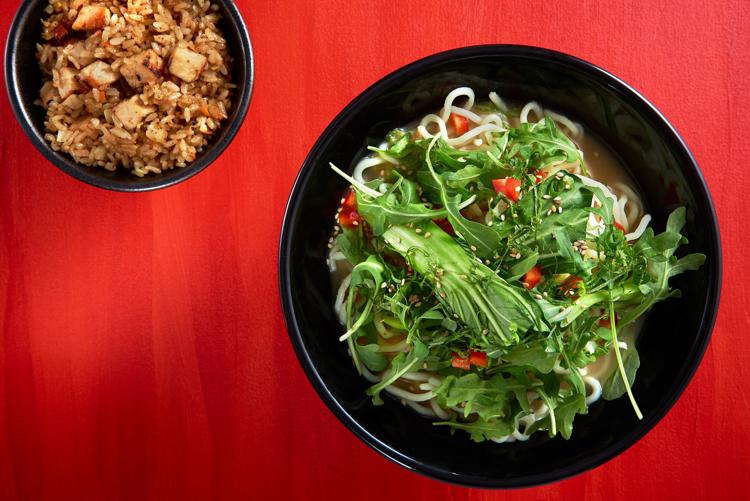 RA SUSHI BAR
Ramen is a recent addition to Ra's menu, says Jason Andrews, general manager of the Tucson location. There are five different varieties, including Yuzu Shiso Ramen, a gluten sensitive option (they are reluctant to call it gluten-free, because, well, maybe a sliver of gluten snuck in there). The vegetarian dish is a symphony of textures with crunchy bok choy, green onions and red bell peppers in a noodle-packed miso broth (and yes, the noodles are "gluten sensitive," as well). It's crowned with sesame seeds, arugula, shiso leaf and spicy yuzu.
OBON
The three-year-old upscale Japanese restaurant has become a student favorite. Nick Creamer, head chef, said the bone broth is shipped from Japan, and local vegetables and homemade oils are used in the ramen. The signature soup, Obon Ramen, has a rich broth, a generous portion of noodles and thin discs of fish cake. In the soup is pork shoulder and belly along with an ever-so-delicate egg. Creamer said they are looking to expand their ramen menu in the future.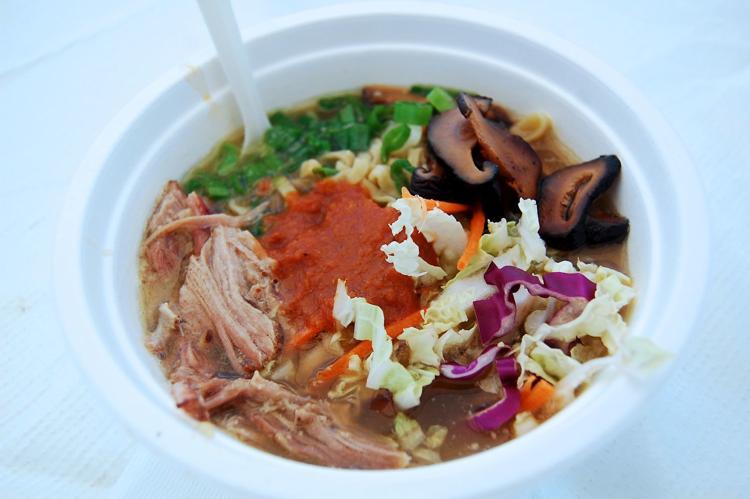 Restaurants that have opened in Tucson in 2018 
Sarah Workman is a University of Arizona student apprenticing at the Star.