A procrastinator's guide to the best holiday gifts from the grocery store
Giving practical gifts that will be used time and again to coffee lovers, foodies and pet parents will be appreciated for years to come. Plus, they won't break the bank. Most cost under $20.
These were found at Publix, but most should be widely available at most large chains.
We make recommendations independently, but participate in affiliate advertising programs that may pay us commission if you make purchases at Amazon.com and other linked retailer sites.
Primula Cold Brew Coffee Maker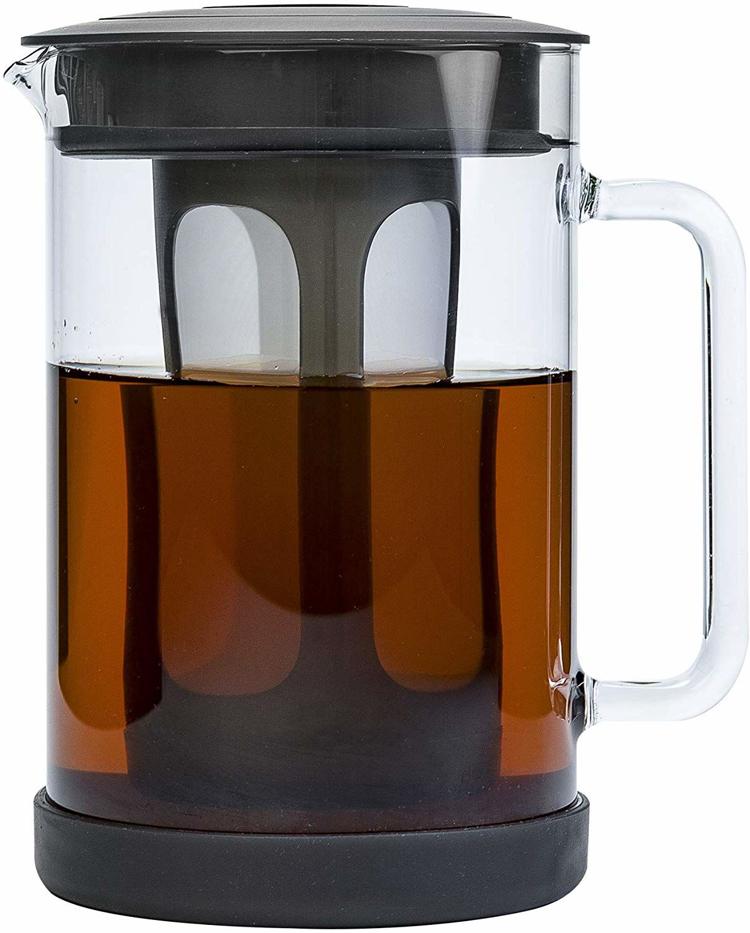 Caffeine lovers on your list will enjoy this award-winning coffee maker. It's a snap to make smooth-tasting cold brew at home. Add ground coffee to the brew filter, pour in cold water and pop the carafe in the fridge overnight. Extra points for adding a box of Dunkin' or Starbucks cold brew coffee packs to the bag.
Price, $17.99. Also available on Amazon.
Espresso Coffee Pot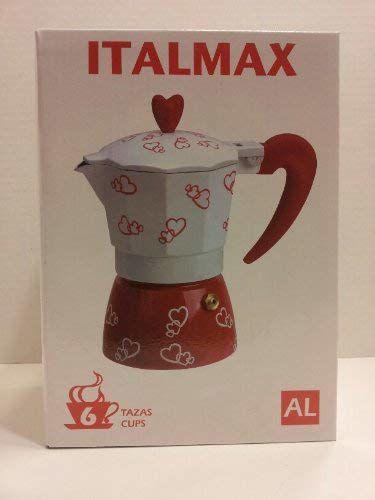 Give a wake-up call with a Cuban-style espresso coffee pot. There's nothing like a hot cafecito with sweet crema on top. The whimsical Italmax 3-Cup Espresso Coffee Maker is covered in hearts. Stores also stock six-cup Kloc pots. Don't forget to throw in a bag of espresso coffee.
Price: $7.29 to $9.49. Also available on Amazon.
Brewing accessories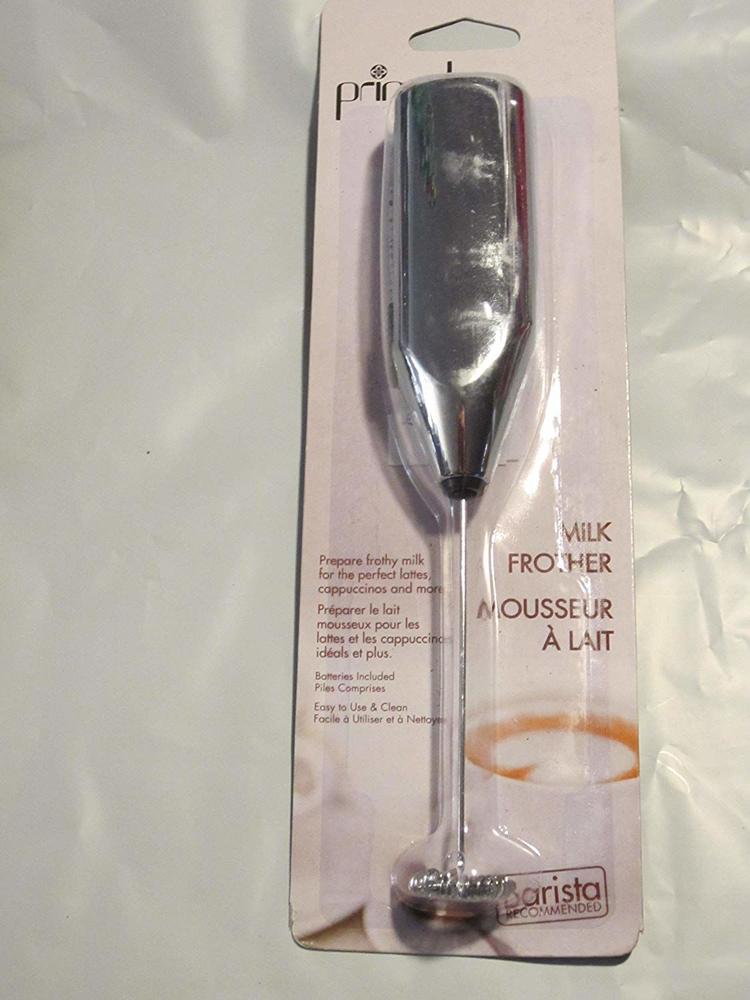 You can't go wrong giving coffee gadgets. The Primula Milk Frother turns that ordinary cuppa joe into a gourmet treat. The Core Bamboo Coffee Filter Holder is a stylish keeper for counters. Add a cute mug to complete the set.
Price: $7.99 each. Milk frother is also available on Amazon.
Coffee grinder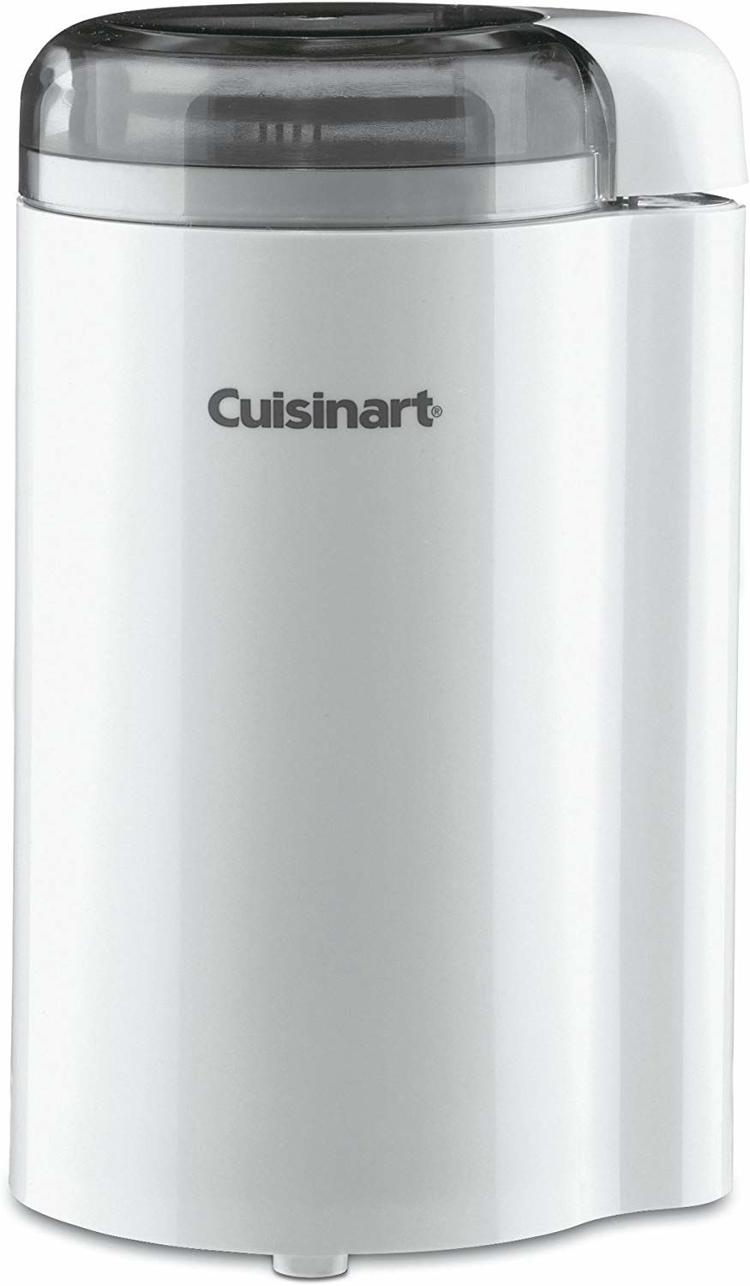 Aficionados know you'll get the most flavor by grinding your own coffee beans. The Cuisinart Coffee Bar Coffee Grinder easily gets the job done for one to 12 cups with the touch of a button. It grinds spices, too.
Price: $17.99. Also available on Amazon.
Sub Safe
This three-piece sandwich set will keep your Pub Sub safe and dry. It can also be used to keep smartphones, keys and other valuables dry. It can even stand in for a cocktail shaker. The inventive product, featured on Shark Tank, makes a great gift for boaters, campers, tailgaters and beachgoers.
Find them in the deli. Price: $14.99, also at thesubsafe.com.
LED smart bulb speaker
The Blue Sky Wireless LED Smart Bulb and Speaker plays music via Bluetooth on a smartphone. No batteries or special hardware is required to install this unique device manufactured in Boca Raton. Just screw it in to any lamp socket. Use the handy QR code on the box to download an app to play tunes.
Price: $13.99.
Tomodachi by Hampton Forge 12-piece Cutlery Set
Foodies will love these rainbow-colored titanium-coated stainless steel knives. The 12-piece Tomodachi by Hampton Forge Cutlery Set are stick-resistant and come with blade guards. The set includes a 6-inch chef knife, 5-inch serrated utility knife, a 3.5-inch paring knife and 3-inch Santoku knife. They are dishwasher safe and come with a 25-year limited warranty.
Price: $21.99. Also available on Amazon.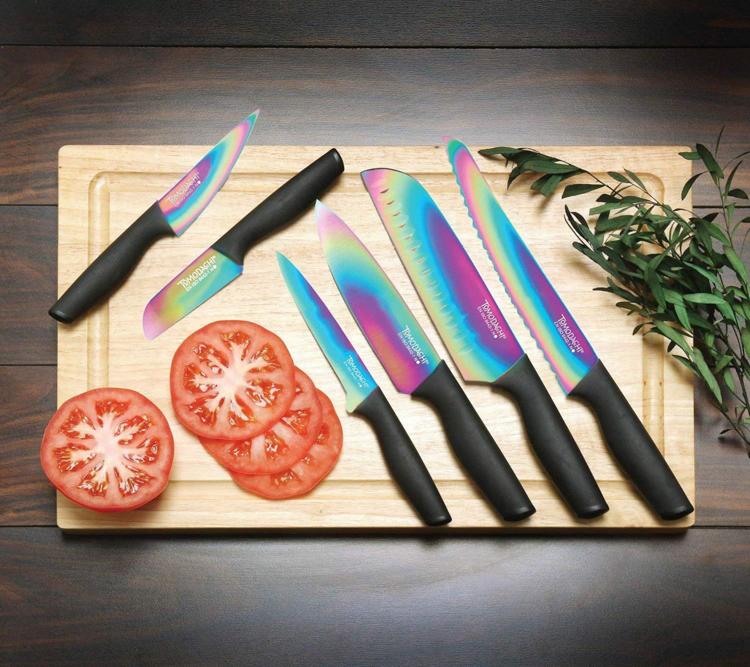 Collapsible salad set
The Squish salad set makes it easy to tote lunch to work. The easy-to-stow silicone bowl holds 5.5 cups of greens and has a handy place to store the included fork and 2-ounce dressing cup that won't leak. It's BPA-free and dishwasher safe.
Price: $12.99.
Gourmet olive oil
A bottle of extra virgin olive oil from Italy or Spain is sure to please. Look for EVOO in cans or dark bottles because this delicate stuff doesn't like light. First cold-pressed is best. I recommend Lucini.
Price: $8.99 to $19.99.
Balsamic vinegar
Like brandy, those letters on Monari Federzoni VSOP Reserve Balsamic Vinegar stands for "Very Superior Old Product" from Modena, Italy. It's wonderful drizzled over strawberries and ice cream, which you can helpfully suggest with a note inside the card to your recipient.
Price: $14.69.
Aromatherapy diffuser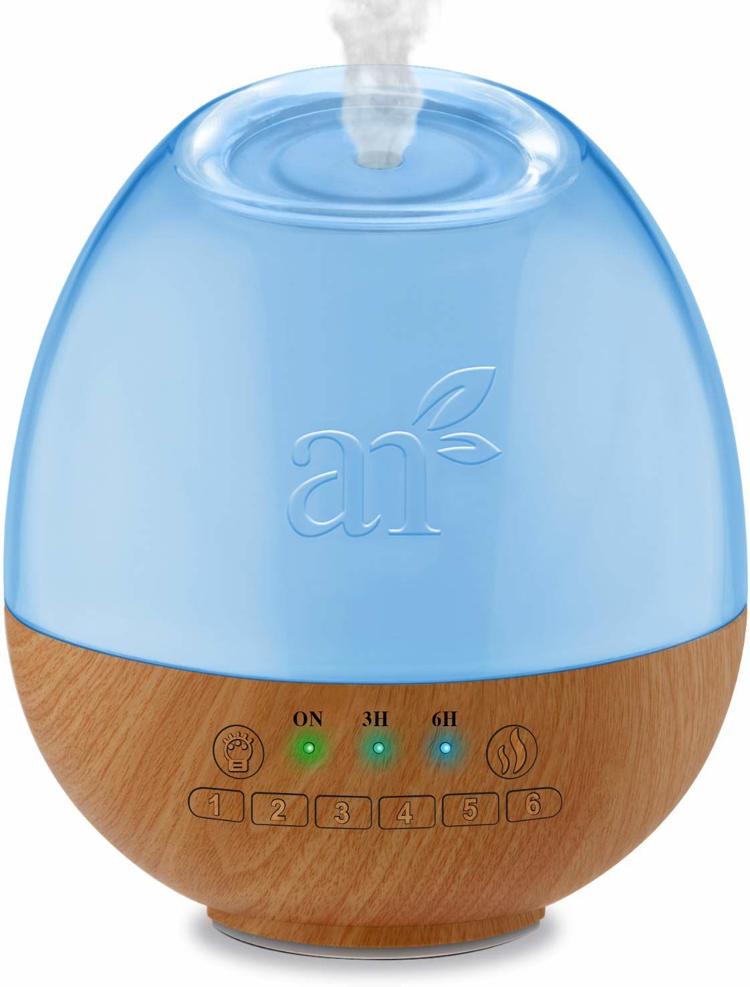 Add water and a few drops of essential oil to the Art Naturals Oil Diffuser to instantly create an aromatherapy spa at home. The maple wood diffuser has a seven-color LED light that gives off an ambient glow to set the mood.
Price: $19.99. Also available on Amazon.
Pet toys and treats
Pet parents will go gaga over thoughtful gifts for their fur babies. Hit up the pet-food aisle to find a catnip-filled fish to drive felines wild, or a Peep & Play Pop Up Tent. Fido and Fifi will love a When Pigs Fly or Mountain Drool Silly Squeaker toy. Don't forget to throw in a few yummy treats and chews. Throw in a lint roller to pick up pet hair.
Prices: $4.99 to $7.99.
Candle warmer
The electric Candle Warmers plate safely melts scented candles from the bottom up and is perfect for the office, kitchen and bathroom. No flames, no worries. Just plug it in. Find it in the cleaning-product aisle.
Price: $5.99. Also available on Amazon.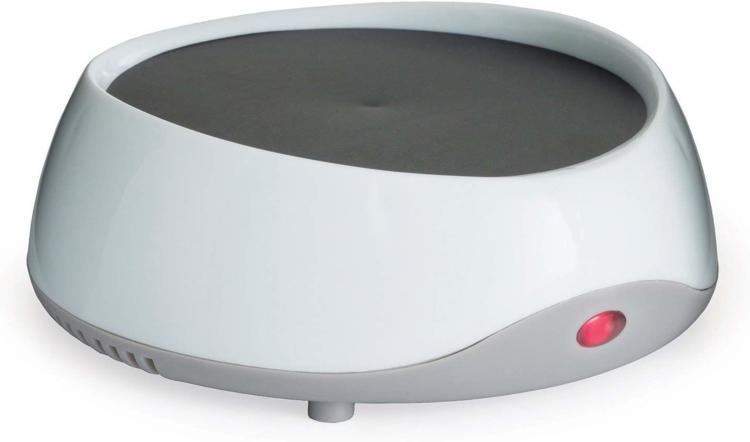 Cutting boards and utensils
Using a wooden cutting board is the best way to keep knives sharp. Stores stock a variety of sizes of Madeira's line of bamboo boards that are naturally anti-bacterial. Add a heavy-duty Madeira teak spoon or spatula, conveniently stocked nearby, and now you're cookin'.
Prices: $4.99 to $24.99. Also available on Amazon.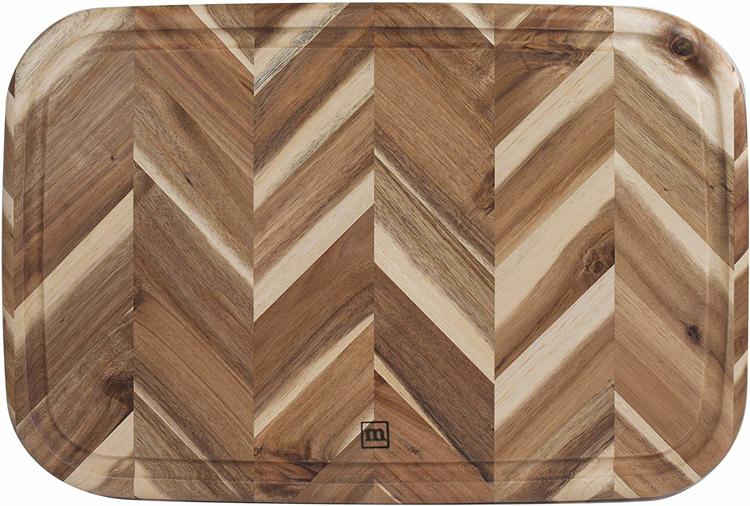 Digital thermometer
My son gave me a digital thermometer last year for Christmas and I've used it a thousand times since. These gadgets are highly practical and a useful addition to any kitchen. Taylor's instant-read model has a temperature range from -58 to 446-degrees Fahrenheit.
Price: $15.99.
___
(c)2019 Sun Sentinel (Fort Lauderdale, Fla.)
Visit the Sun Sentinel (Fort Lauderdale, Fla.) at www.sun-sentinel.com
Distributed by Tribune Content Agency, LLC.