Hoping to take a quick vacation out of Tucson? Here are some breweries to explore while you're away from the Old Pueblo. 
NORTHERN ARIZONA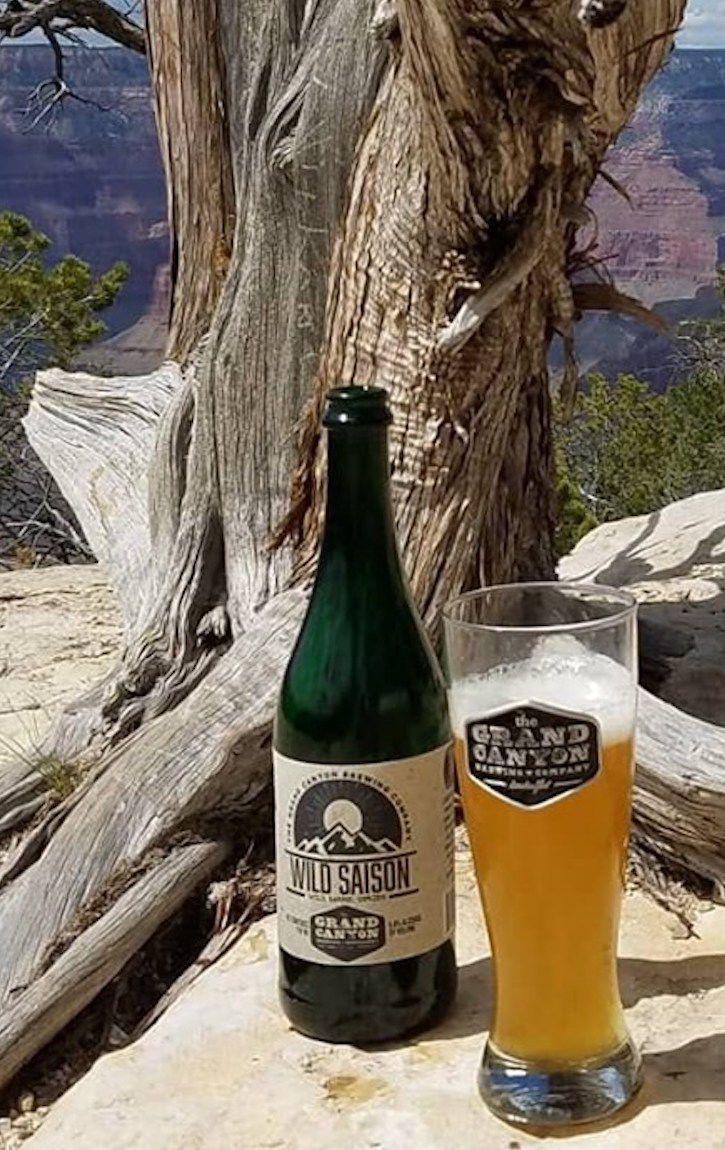 How's the weather: Amazing! It barely breaks the 80s in the summer months and morning lows dip in the high 40s
About them: John Peasley launched the brewery in 2007 and within a few years was carving a niche for his beers around the state and in the Phoenix area. Business has really boomed the last several years at the brewery, which operates a 40-barrel system and plans to expand its production when it opens a satellite brewery in Flagstaff by Aug. 1, said marketing and sales director Alexander Phillips. Grand Canyon Brewing began distilling artisanal rum, vodka and whiskey in early 2018.
Flagship brew: Sunset Amber Ale and American Pilsner
Brewed for the summer: Sacred Saguaro, a Viennese style lager described as medium bodied with hints of nutty caramel; and Wild Saison, a sparkly citrusy brew with a pleasant tart that's available year-round but is especially popular as the summer heats up.
Coming up: The brewery is hosting its annual Putts & Pints Charity Golf Tournament on Aug. 31. Proceeds benefit the Williams High School Athletic Department.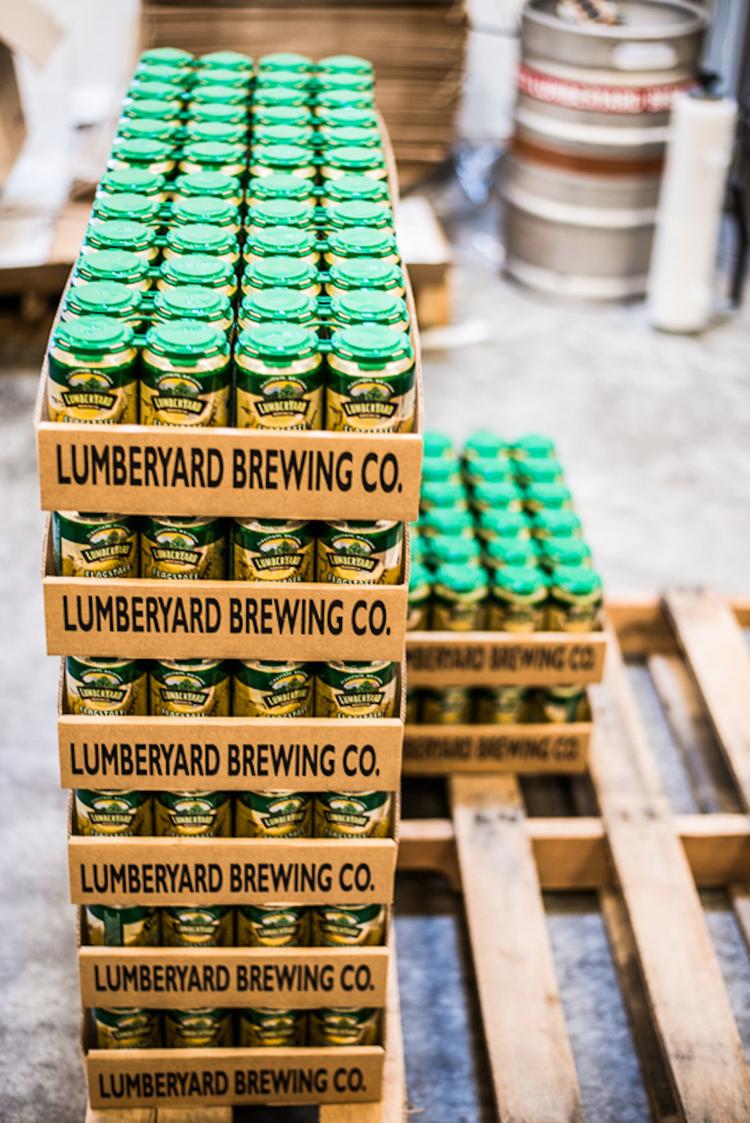 How's the weather: Expect to see the high inch toward 90 but rarely top it.
About them: The Lumberyard, in the historic 1900s Halstead Lumberyard building, is a sister to the Hanseth family's 25-year-old Beaver Street Brewery & Whistle Stop Cafe, Flagstaff's first brewpub. The Lumberyard opened in 2010 and is largely run by founders Winnie and Evan Hanseth's daughter Kelly.
Flagship brew: Flagstaff IPA, a hoppy West Coast IPA.
Brewed for summer: Diamond Down Lager and Humprey's Hefe, a refreshing German wheat hefeweizen.
Coming up: Country-Western dance lessons on Fridays and Saturdays.
SEDONA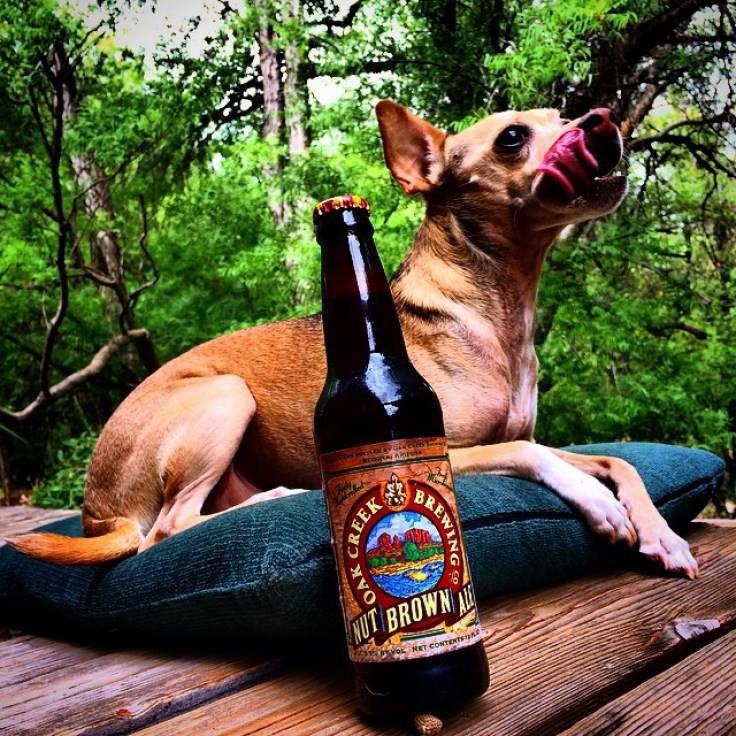 How's the weather: Sticks mostly in the low- to mid-90s, with downright pleasant overnight temps.
About them: German natives Fred and Rita Kraus opened the brewery in 1995. Early pioneers of the state's craft brewing industry, their brewery was the second licensed Class 3 microbrewery in the state.
Flagship brew: The classic English-style Oak Creek Nut Brown Ale, Oak Creek Amber Ale, Oak Creek Hefeweizen and the Oak Creek IPA.
Brewed for summer: German style Oak Creek Kölsch, a light beer similar to a lager.
Coming up: Live music five nights a week at the brewery's brewpub/restaurant located in Sedona's landmark Tlaquapaque Arts & Crafts Village, 336 State Route 179. And beginning July 5, the brewery will launch Firken and First Friday where they will release a 10-gallon cask ale that takes a unique twist on one of their 10 beers on tap.
COTTONWOOD
That Brewery, 300 E. Cherry St., Cottonwood; 928-476-3349, thatbrewery.com (They have a second location 60 miles north in Pine, 3270 N. Highway 87; 928-476-3349)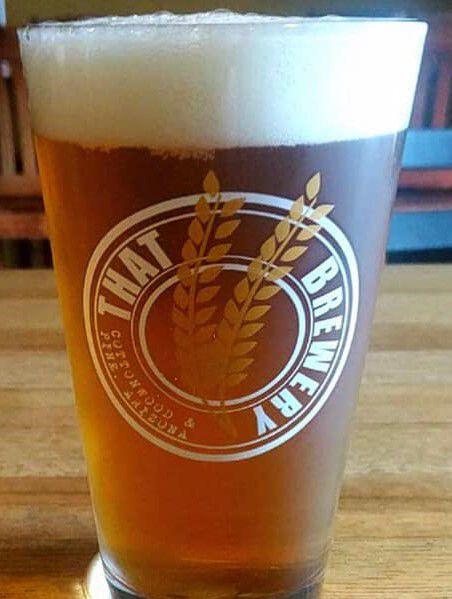 How's the weather: Average summertime high of 96.
About them: Steve and Tamara Morken opened That Brewery in 2012 in Pine and opened the warehouse production facility/taproom in Cottonwood in 2014.
Flagship brew: That Strawberry Blonde and Arizona Trail Ale.
Brewed for summer: A watermelon double IPA.
Coming up: Occasional live music, but mostly it's all about That beer.
PRESCOTT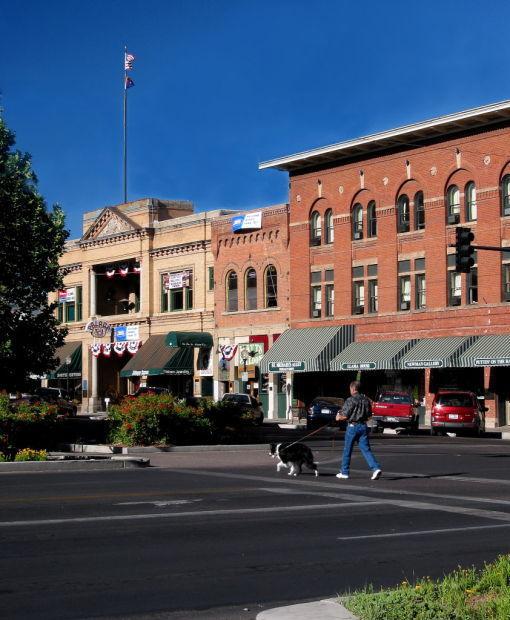 How's the weather: Summertime highs flirt with the 90s but mostly stick to the mid- to high-80s.
About them: The seven-year-old microbrewery retooled and refocused four years ago when owners Audra Yamamoto and her husband Damon Swafford tweaked the brewery and taproom and brought in head brewer Jerrad Smith. From their three-barrel brewing system set up right behind a custom-built bar, they brew up a rotating menu of flagship and specialty brews and serve local mead beers, ciders and wines.
Flagship brew: We couldn't reach them but from online reviews their IPAs are pretty popular including the fairly hoppy West Side Story and the Point of Rocks hazy pale ale.
Brewed for summer: Again, we're taking a stab, but the Cortez St. Blonde ale sounds pretty tasty and refreshing and the brute IPA Tumbleweed Juice just sounds intriguing.
Coming up: There's live music every Saturday through the summer including Arizona blues rockers Cross Eyed Possum, which plays most Saturday nights through July.
KINGMAN
Black Bridge Brewery, 421 E. Beale St., Kingman, 928-377-3618; and 91 London Bridge Road, Lake Havasu City, 928-453-2337. blackbridgebrewery.com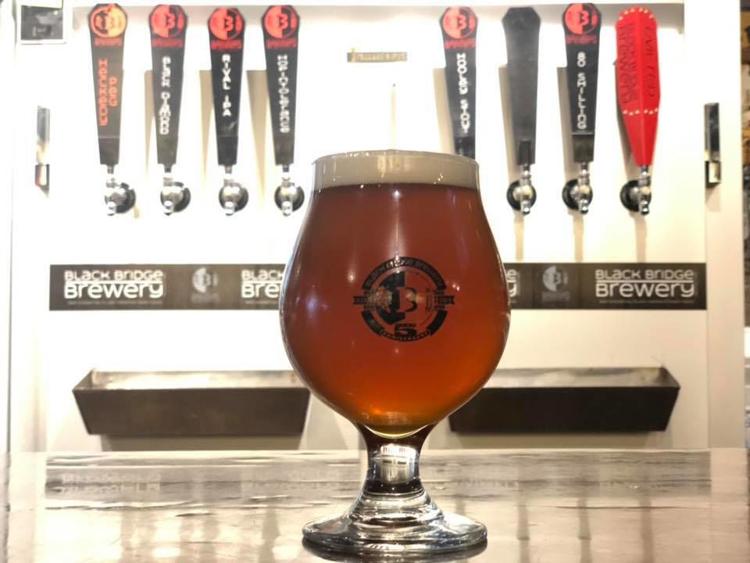 How's the weather: Summertime highs tip-toe toward the 90s but mostly stick to the mid- to high-80s.
About them: Brewmaster and founder Tim Schritter launched his brewery in summer 2013 after road testing recipes on friends and neighbors from his garage for years. The Kingman native took the name from a party spot that has been popular with area teens since the 1960s. He now has two locations — the original in Kingman and a second outpost in nearby Lake Havasu City — and has no less than 10 beers on tap.
Flagship brew: The uniquely hoppy Evil Red and the hazy IPA Hops and Dreams.
Brewed for summer: Blood Orange Wheat, an American wheat beer brewed with vanilla and blood oranges, started out as a summer brew, but became so popular they promoted it to year-round. Also inviting for summertime is the light-leaning Irish Blonde, which has a hint of grain and a slight hop.
Coming up: It's going to be a big ole party when One Way Out Band, out of Lake Havasu City, headlines Black Bridge Brewery Rocks on July 13 at the Lake Havasu taproom.
YUMA (a quick detour en route to San Diego)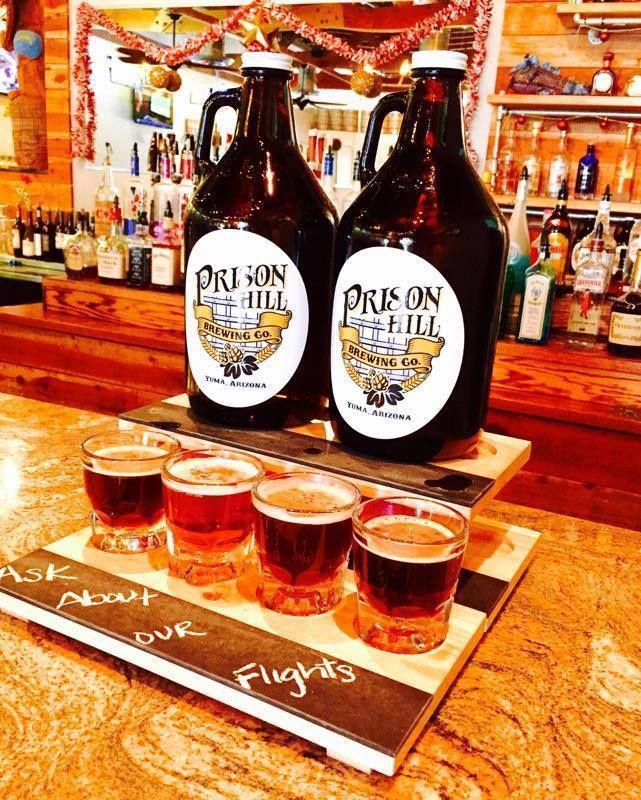 How's the weather: Low to mid-90s this month before sprinting toward triple digits in July.
About them: Yuma native and home brewing enthusiast Chris Wheeler started "serving time" at Prison Hill Brewing Co. in 2014. The name and the slogan — "Serving Time Since 2014" — was inspired by the infamous Yuma territorial prison less than a mile away that is now a museum. Prison Hill is the only brewery in Yuma and the only one for 200 miles in the southwest desert area, according to craftbeer.com.
Flagship brew: Jailbait Blonde.
Brewed for summer: There's no special summertime brew, but the Jailbait Blonde session pale ale kissed with orange, and the cantaloupe peppercorn Foxy Gose To Jail are popular when the mercury rises.
Coming up: Prison Hill will bring back some of its original brews when it marks its fifth anniversary on Aug. 26. The celebration includes live music.
BISBEE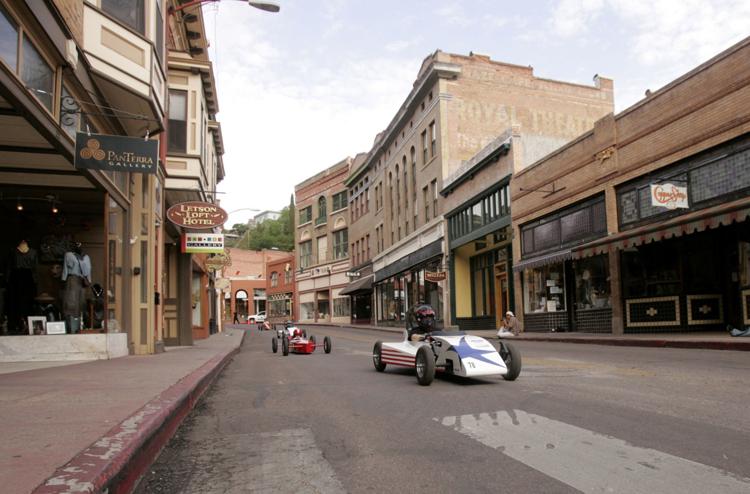 How's the weather: The June high hits 90, but July cools down to 87.
About them: Old Bisbee Brewing was founded by Victor Winquist in 2010. He was the original brewmaster; Sam Panther has taken that role over. And this is true: the beer is pumped under the street between the brew house and Tap Room buildings.
Flagship brews: Classic Pilsner made with Pilsner malt and Czech Saaz hops; Salut!, a beer that tastes like wine; Copper City Ale, a brown ale; Double Hopped IPA; and the Mayan Stout, made with the Mayan nut bean.
Brewed for the summer: Juniper Pale Ale, which should be ready before the end of the month.
Coming up: The brewery offers a primo spot on its elevated patio for taking in the Fourth of July celebrations, which include coaster races down Tombstone Canyon, a parade and a contest involving traditional mining activities, such as mucking and hard-rock drilling. They usually open at noon, but they'll open early on the Fourth.
TOMBSTONE
Tombstone Brewing Company, 107 E. Toughnut St., 520-222-6781, tombstone.beer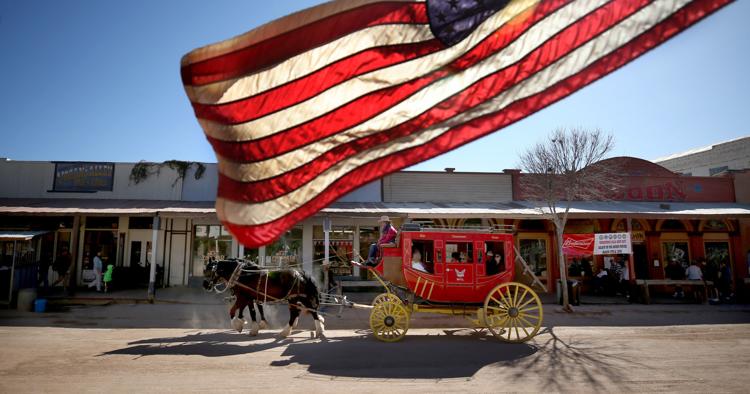 How's the weather: It's a balmy 95 in June, and a cooler 93 in July.
About them: The three-year-old brewery was founded by Matt Brown; Weedy Weidenthal is the head brewer. Tombstone also cans its beers.
Flagship brew: Although they occasionally bring back favorites, the brewery prides itself on switching things up frequently — they average six new ones a month. The brews are listed on Tombstone Brewery's often-updated website.
Brewed for the summer: All The People Will Be Checked The Handbag IPA, made with El Dorado, Citra and Amarillo hops. The name? Inspired by a government sign seen as one passes into Mexico from an unnamed port.
PINETOP-LAKESIDE
Pinetop Brewing Company, 159 W. White Mountain Blvd., 928-358-1971, pinetopbeer.com
How's the weather: It's a chilly 83 in June, heats up to 84 in July.
About them: The two-year-old Pinetop brewery specializes in Belgium beer styles, a particular passion of brewmaster John "Cisco" Francisco, who has traveled to Belgium to learn brewing techniques.
Flagship brews: Blonde, malty, slightly fruity and spicy; Blonde on Chardonnay Oak, aged in a chardonnay oak barrel; Grand Cru, a dark amber; and Amber, made with Premium Pilsner, Vienna and crystal Munich malts and European hops.
Brewed for the summer: Saison, a Belgian beer that's both spicy and fruity, creamy and a touch tart; and Wit, also a Belgian brew, unfiltered with lots of wheat.
Coming up: They are too busy to plan special events, says Francisco.
SHOW LOW
How's the weather: The thermometer dips to 84 in June, but warms up to 86 in July.
About them: This is a family affair — Jacob Forney and his son Ralph are the brewmasters and Julie Forney serves as secretary, pub cheesemaker and beertender. The name is an homage to the many years Jacob Forney spent in the U.S. Army's Black Horse Regiment.
Flagship brews: Black Stallion, a Schwarz style beer with hints of chocolate and coffee; Not So Frail, a malty pale ale; and Whiskey Red, an American amber/red ale.
Brewed for the summer: Wheat beers normally brewed, but not yet.
Coming up: A Welcome to Summer soiree is planned for June 22 with live music.
SONOITA
How's the weather: June's high is 91 degrees; in July it dips down to 89.
About them: The year-old Copper Brothel is a family operation founded by Cheryl Jesser and her daughter, Sammie, who serves as brewmaster. That name: a tip of the hat to the role brothels played in nearby Wild West mining communities.
Flagship brew: Maggie Mae, a citrusy pale ale with an earthy finish.
Brewed for the summer: Raspberry Wheat, loaded with tart raspberries added during fermentation; and a Mexican Cream Ale, a traditional Mexican-style lager.
Coming up: The brewery's second annual Monsoon Party will be 11 a.m.-9 p.m. July 5. Live music, dancing and, of course, beer.
Contact reporter Cathalena E. Burch at cburch@tucson.com or 573-4642. On Twitter @Starburch
Contact reporter Kathleen Allen at allkate@tucson.com or 573-4128. On Twitter @kallenStar