If you can't resist the appeal of fresh pesto, creamy mozzarella and tender turkey patties, these turkey burgers from Georgia's White Oak Pastures are right up your alley.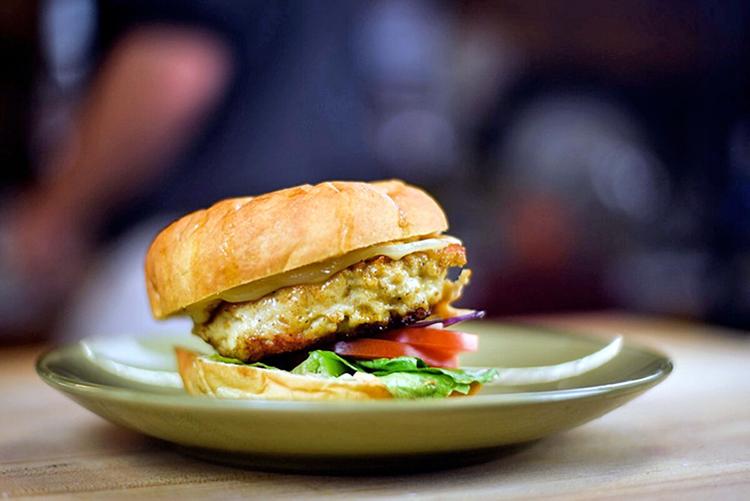 ---
Grilled Turkey Burgers
2 lb ground turkey (such as White Oak Pastures Pastured Ground Turkey)
1/4 cup minced sun-dried tomatoes packed in oil, drained
1/4 cup shredded parmesan cheese
2 cloves garlic, grated
1 tsp salt
1/2 tsp pepper
8 one-inch slices fresh mozzarella
8 hamburger buns
1/4 cup of your favorite pesto
1/4 cup baby arugula
In a medium bowl, mix the ground turkey, sun-dried tomatoes, parmesan cheese, grated garlic, salt and pepper. Once ingredients are combined, use your hands to loosely form eight 4-oz patties.
Grill the turkey burger patties over high heat until cooked through, about 3 to 4 minutes per side. During the last minute of cooking, top each burger with one slice of mozzarella and heat until slightly melted and bubbly.
Place the burgers on the buns, top with pesto and arugula, and serve immediately.