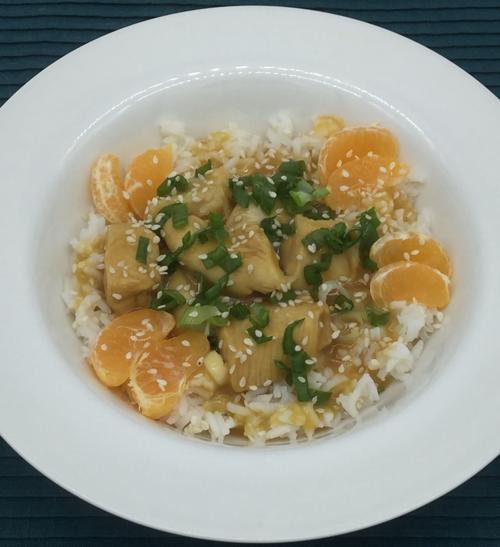 My paternal grandmother wintered each year in Daytona Beach, Florida, and her annual Christmas gift to us was a huge box of mixed citrus that was so welcome in the midst of a Michigan winter.
Others in the family went for the softball-sized navel oranges, but I was most partial to the tiny kumquats and the sweet, juicy tangerines — so easy to peel for little hands.
Esteemed food writer M.F.K. Fisher, in a chapter of "The Art of Eating" titled Borderland, wrote of her pleasure in the same fruit, left to dry on a radiator when she lived in Strasbourg.
"After you have put the pieces of tangerine on the (newspaper) on the hot radiator, it is best to forget about them," she wrote. After recalling that she had set the newspaper on the snowy sill outside a window to chill a bit, she goes on: "I cannot tell you why they are so magical. Perhaps it is that little shell, thin as one layer of enamel on a Chinese bowl, that crackles so tinily, so ultimately under your teeth. Or the rush of cold pulp just after it. Or the perfume. I cannot tell."
These days, I call those fruits mandarins, and it was thrilling to see that the first of them had arrived at a local farmers market. The vendor told me that I'd chosen a variety called Fairchild – one of the earliest of the mandarins, as it happens, but known for being seedy. A little investigation taught me that the variety, developed by J.F. Furr at the U.S. Date and Citrus Station in Indio, California, was released in 1964. It is particularly well-suited to the Arizona desert.
Unable to resist, I ate two from the sack on the spot, and their fragrance – bright and floral – made me swoon even before the first plump segments made their way to my mouth.
I'm not too proud to spit the seeds when I'm eating them out of hand, but by the time I got home from the market, I was thinking about a different way to savor mandarins.
The seed problem would disappear, I thought, if I juiced the little fruits. That juice would make a magical marinade, especially for chicken, and it seemed to me that it wanted to go in a slightly Asian direction.
This is the dish I devised for my dinner.
Far less than trouble – and far less caloric – than the classic Chinese orange chicken, this dish skips the breading and deep-frying of the chicken pieces in favor of poaching them in the boiled-then-simmering marinade. By far, the most time-consuming step was juicing the mandarins, but even with that, preparation of the whole dish took less than 20 minutes.
At this time of year, when night falls early and the holiday rush is in full throttle, perhaps a sunny, fast and seasonal dish will appeal to you and yours, as it did to me. Since we're just at the beginning of the mandarin season, this adaptable dish can keep pleasing us all for months to come.
Mandarin-marinated chicken
Because we're bringing the marinade to a boil, it's safe to use as the base of the mandarin sauce. Marinades that are not boiled should always be discarded. Serve with a salad dressed with a light, bright, sharp dressing, and dinner's complete.
Ingredients
1 cup mandarin juice, from 6 to 8 large mandarins or 8 to 10 smaller ones
2 tablespoons frozen orange juice concentrate
1 tablespoon neutral oil, such as grapeseed or canola
1 to 2 large boneless, skinless chicken breasts, cut into 1-inch chunks
Green onion, sliced, for garnish
Sesame seeds, for garnish
Mandarin segments, for garnish
Preparation
Combine mandarin juice, orange juice concentrate, soy sauce, oil, ginger and salt in a large glass mixing cup. Add the chicken and stir to cover the chicken with the marinade. Marinate for 20 minutes.
Pour chicken and marinade into a small saucepan. Bring to a boil, then reduce heat to simmer. Cover and cook until chicken is cooked through and tender, 10 to 15 minutes. Remove chicken from saucepan and set aside.
Combine cornstarch with 2 tablespoons cold water in a small cup, whisking into a slurry. Stir slurry into simmering juice and whisk until mixture thickens. Return chicken and any accumulated juices to saucepan and simmer until chicken is heated through, about 5 minutes.
To serve, spoon chicken and sauce over hot cooked rice. Garnish with sliced green onions, sesame seeds and mandarin segments. Serve immediately.
Robin Mather is a longtime food journalist and the author of "The Feast Nearby." Follow her blog as she writes her third book, "The Feast of the Dove," at thefeastofthedove.com.