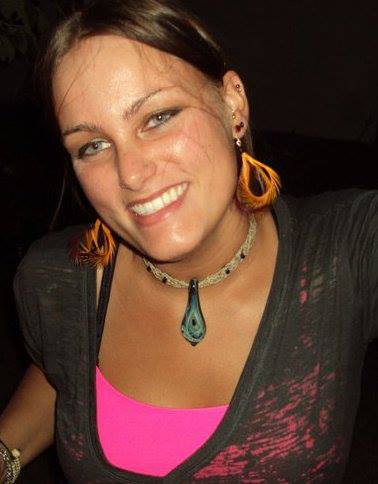 The Tanque Verde Guest Ranch is holding a fundraiser on Sept. 15 to help pastry chef Pauline Martz pay for her medical bills after a car crash.
Fundraiser planned for guest ranch chef
The folks at Tanque Verde Guest Ranch are hosting a fundraiser for their beloved pastry chef to help her with medical expenses from a recent car accident.
Pauline Martz, who has worked at the ranch for about three years, suffered traumatic brain injuries in the March 23 crash, said Stacy Jandran , who works in human resources at the ranch.
On Sept. 15, the ranch will host a funkhana — think mini gymkhana, with pole bending, keyhole and barrel racing competitions — beginning at 2 p.m.
At 4, the ranch will hold a barbecue and auction, with proceeds going to Martz's medical bills.
The cost for the dinner — all-you-can-eat steak, chicken, salmon, shrimp, burgers and hot dogs — is $65; $25 for kids 3 to 12 years old. It's $75 to enter the funkhana.
Tucson's Cooper Meza Band will perform and comedian Robby Wagner will be the auctioneer.
The ranch is at 14301 E. Speedway.
Sometimes the lunch hour gets lost in the morning meeting, and around 3 o'clock your stomach starts rumbling.
Mr. K's Barbecue near the Tucson Mall hopes its $6.99 late-lunch deal — barbecue sandwich, side dish and drink — will tide you over until dinner.
The deal is available from 3 to 6 p.m. weekdays through year's end at Mr. K's, 4911 N. Stone Ave. Details: Call 408-7427 or online at tucsonsbestbbq.com
Chef Addam Buzzalini of Maynards Market and Kitchen is hoping his Cookie Cup Crème Brulee makes the cut against 53 fellow finalists in the Next Top Product.
The competition is sponsored by US Foods, which wants to find America's next hot food trend.
Those who advance to the next round of judging get a trip to Vegas for the head-to-head cook-off at the World Food Championships in November. But their recipes must make it into the top eight among the 54 to qualify.
How can you help? Visit USfoods.com/NTP to cast your vote for Buzzalini, who heads the kitchen at downtown's Maynards and has worked in the kitchens of several top Tucson restaurants. The chef with the most votes advances.
Vegetarian restaurant adds SW flair to menu
The Tasteful Kitchen vegetarian restaurant is expanding its menu and adding Southwestern flavors when it returns from summer break on Tuesday.
The downtown restaurant at 722 N. Stone Ave. will be serving up black bean croquettes paired with a slow-cooked rojas napoles — peppers and cactus. Another new entrée features sweet potatoes roasted in chiles and cocoa.
"We are basically going back to the roots of my culinary inspiration that stems from the desert Southwest," said chef-owner Sigret Thompson, who owns the 2½-year old restaurant with her sister, Keanne Thompson.
Tasteful Kitchen's menu draws from Sigret Thompson's extensive world travels that included stops in Europe, the East Coast and Australia.
"My last menu was very much sort of like world cuisine, everything that I have taken from places I have visited," said the self-taught cook. "Now I'm going back to my roots and respecting and honoring where I come from."
The new dishes join a menu that includes a potato bruschetta stack drizzled with a red pepper coulis and a roasted vegetable ratatouille served with organic polenta and herb walnut pesto. Entrees run $5 to $25.
Tasteful Kitchen, which seats 25, serves dinner only, from 5 to 9 p.m. Tuesdays through Saturdays. Reservations are encouraged: 250-9600 Details: thetastefulkitchen.com