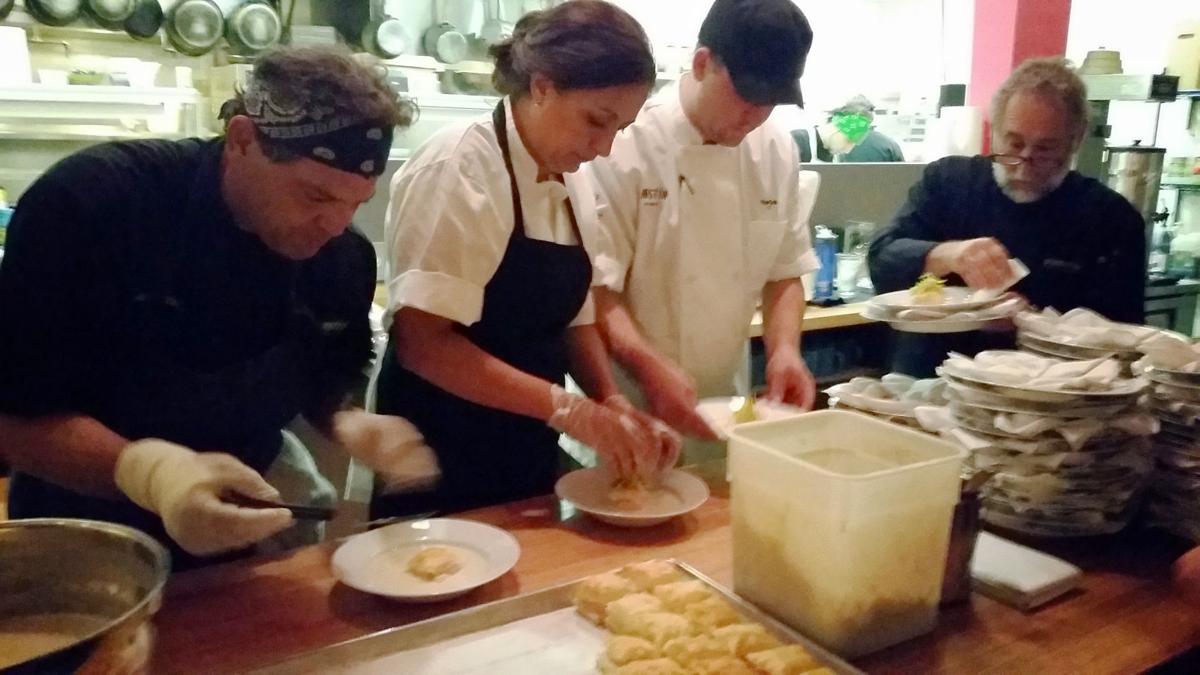 A veritable who's who of Tucson's culinary leaders are once again joining spatulas and mixing bowls to host a pop-up dinner on Sunday, Aug. 27, as part of the Gastronomic Union of Tucson.
The third dinner in a series of collaborative efforts is dubbed "Snout-to-tail Tucson #3: El Tour de Tastebuds," and it focuses its flavor profile on a journey of the palate. The five-course progressive dinner will take you through the taste-sensation spectrum, from salty to bitter to sour and umami — think savory — before ending on a sweet note with a focus throughout on pork.
Past GUT — that's how they like to describe themselves — dinners have taken diners through the flavors of our own backyard and around the world, inspired in large part by Tucson's recognition as the UNESCO World City of Gastronomy.
Sunday's wine-paired dinner features petite pork osso bucco, sous-vide pork neck, pork offal crostini and hog trotter and BBQ devilfish.
Not sure what the last one entails, but we are sure that the cast of local chefs — Max Provost, Chef Chic's Wendy Gauthier and Sarah Lamberth, Jackson Bar + Eatery's Izaak Morhaim, Nohemi Montoya of Loews Ventana Canyon Resort & Spa, Lodge on the Desert's David Solorzano, Pasco's Sam Krajnak, Matt Kraiss of Ermanos, Travis Peters and Rica Rances of The Parish, Chef Ken Foy from Dante's Fire, Mountain Oyster Club's Obadiah Hindman, Tucker Hartford of Culinary Ronin and Mat Cable from Fresco Pizzeria and Pastaria — will explain during the event, which begins at 6 p.m.
Also on the menu: pork crépinette with spicy Szechuan pickled peanut; dry-rubbed, pecan-smoked ribs with micro greens; and choice of dessert including a donut with pork floss cotton candy, bacon and ancho caramel.
The cost is $75 and seating at The Carriage House, 125 S. Arizona Ave., downtown, is limited.