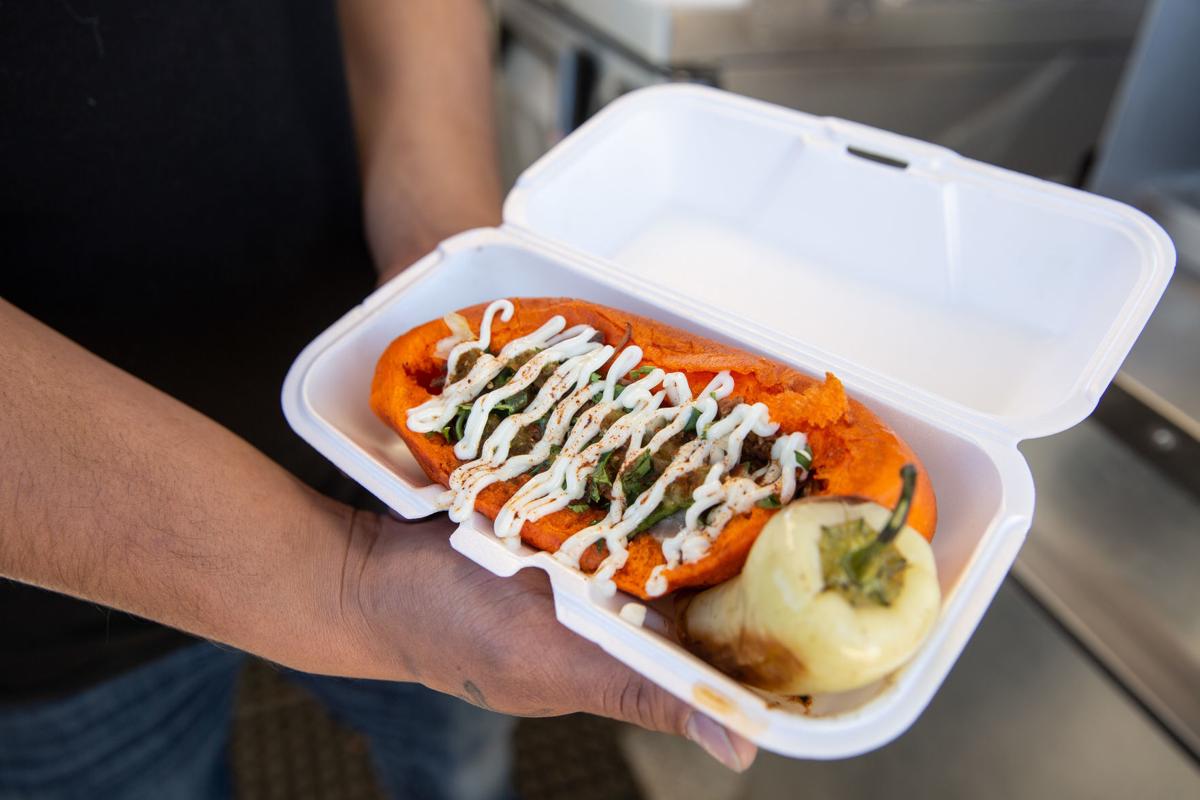 A trio of popular food trucks will be the newest tenants of the south side American Eat Co. food court.
Pops Hot Chicken, Monster Sonoran Hot Dogs and Marisco El Bochas are all expected to open restaurants this month at American Eat, 1439 S. Fourth Ave.
For each, the brick-and-mortar move will provide a second location for their restaurants; all three owners said they will continue operating their food trucks.
"It's an exciting time," said Peter "Pops" Yucupicio, chef-owner of Pops Hot Chicken. "It just felt like the right move, the right time."
Yucupicio said he will continue parking his truck at a handful of breweries and taprooms where he has sold his Nashville-style hot chicken since rolling out the truck a year ago.
And the chef-owners of the other trucks — Julian Vargas of four-month-old Monster Sonoran Hot Dog, which sets up at 1000 W. Congress St. in the Menlo Park neighborhood; and Raul Leyva's 18-month-old El Bochas, which he regularly parks at 5142 S. 12th Ave. — say they, too, will continue their mobile operations.
The new tenants of American Eat Co. will arrive as the food court, located in an 8,000-square-foot building that for decades was home to the Arizona Meat Co. butcher and grocery store, celebrates its second anniversary this spring.
"We've learned a lot. We've had to make changes on the fly and figure out what this food court model is," said Jesus Bonilla, who, with his Common Group partners, owns American Eat Co. For the past several years, The Common Group has focused on renovating distressed buildings on Tucson's south side and leasing them to retail stores and restaurants.
In addition to American Eat Co., Common Group's projects include Plaza Prieta Linda on South 12th Avenue and Shoppes at Irvington on West Irvington Road and Interstate 19.
The new American Eat tenants will slip into recently vacated stalls.
El Bochas will take the small area that was originally home to Market Bar, which Bonilla and his partners operated. The bar moved into a much bigger space at American Eat that had been used for storage.
El Bochas owner Leyva said he will focus on cold dishes including ceviche and seafood cocktails.
Pops is the third tenant of the stall where a Mexican restaurant called Avenues initially made Chicano comfort food before a taco stand took over. Yucupicio said the bigger space will allow him to expand his menu, including adding chicken breast. He can make mild to burn-your-senses spicy chicken sandwiches; for the truly brave and crazy, he uses Carolina reaper peppers, he said.
"We have so many ideas and now we have a lot of space and we can do a lot of those things," he said, ticking off a list that includes macaroni and cheese and ramen. Vargas and his wife/business partner Mariel Figueroa will add birria cheesy tacos and quesadillas and birria tots to their menu of Sonoran dogs that also use birria.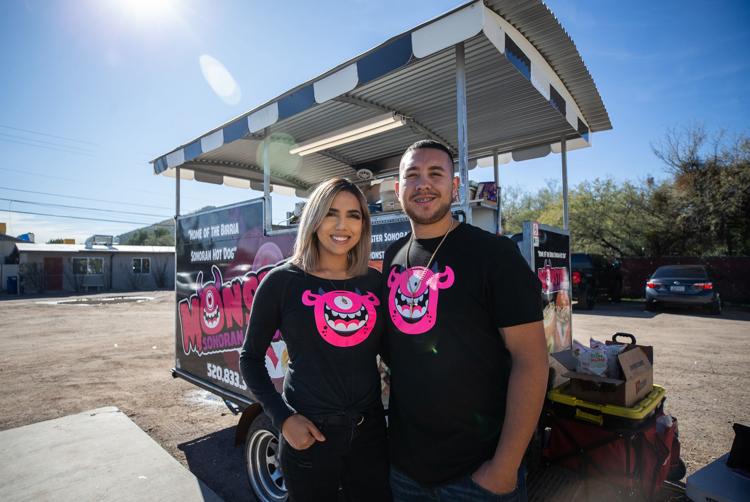 "I just wanted to try something new, something different and see if it would work," said Vargas, who gave up his day job installing flooring to launch the food truck last September.
Taking some cues from his mentor, Rollies Mexican Patio chef-owner Mateo Otero, Vargas focused on the slow-cooked beef birria, made with his mother's recipe, incorporating it into his bacon-wrapped Sonoran hot dogs dressed with cilantro and onions and a splash of birria juice.
"I thought if I'm going to do a food truck I'm going to do something nobody else has done," he said. "Nobody has done a birria hot dog."
The three restaurants could open as early as Jan. 20. Other changes at American Eat Co. include Berry Greens Açaí & Juice Bar replacing Dos Amigos butcher shop and market; and Walter's Pizzeria taking over for Upper Crust Pizza. The owner, who had been a longtime Upper Crust manager, serves personal-sized pizzas and pastas instead of pizza by the slice.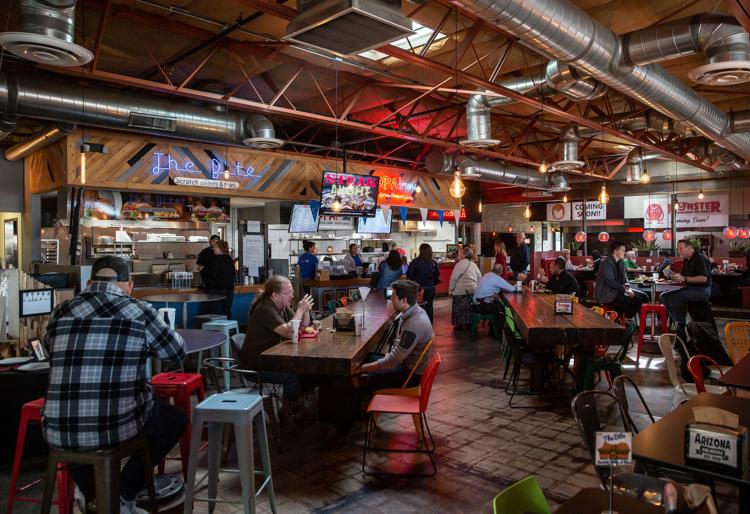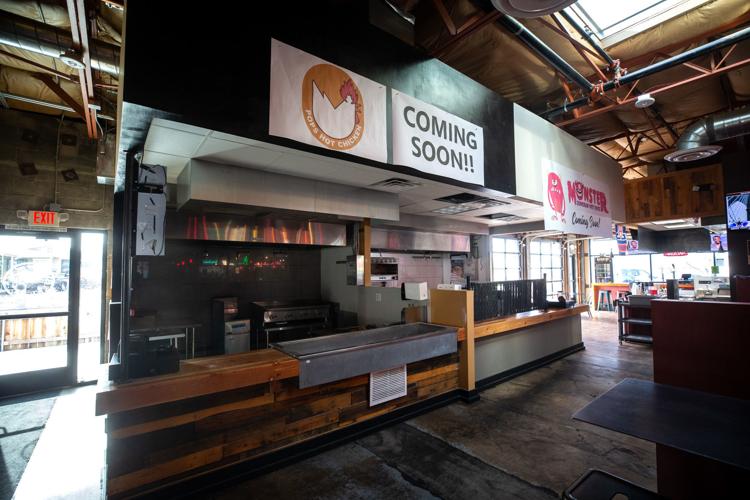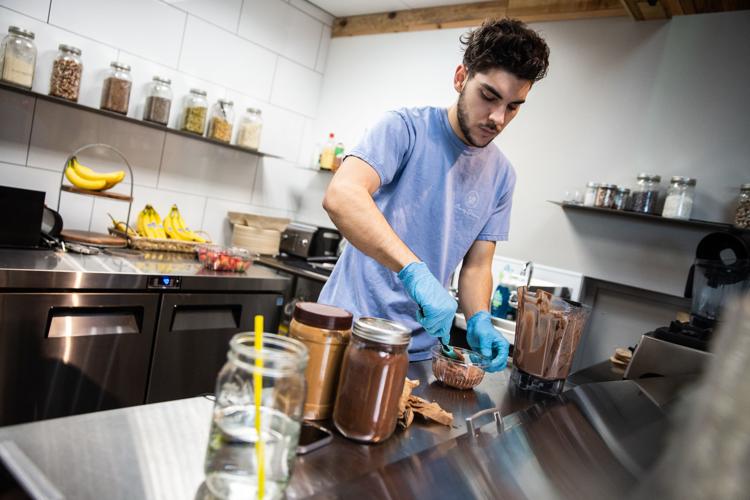 Contact reporter Cathalena E. Burch at cburch@tucson.com or 573-4642.
On Twitter @Starburch
Satisfy your cravings
With our weekly newsletter packed with the latest in everything food.