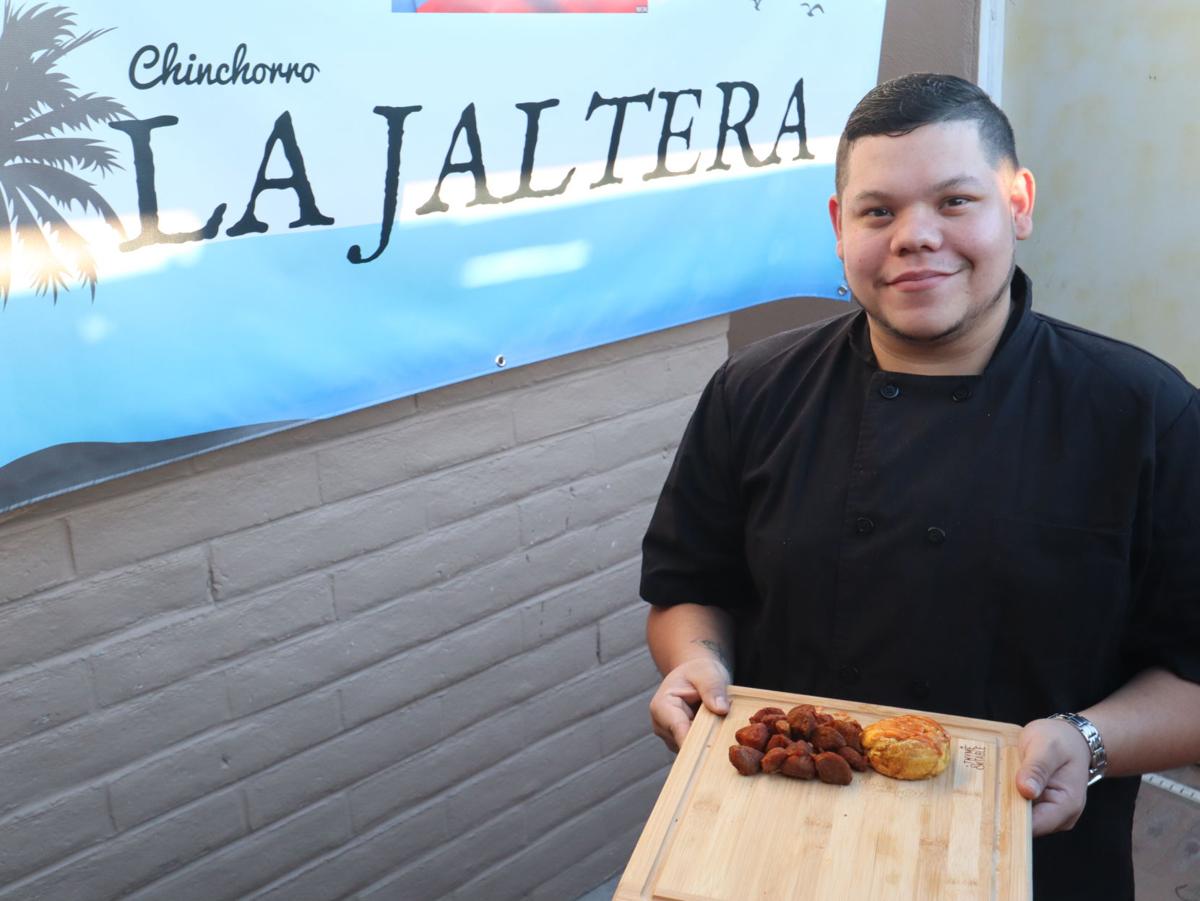 For several months Luis Lugo was on a search to find the ingredients in Tucson to cook his favorite Puerto Rican street treat: mofongo. It's a dish comprised of mashed fried plantains with garlic and spices, served with fried pork shoulder.
After finding the ingredients at Lee's Lee's International Supermarket on Tucson's northwest side, Lugo then wanted a way to introduce Tucsonans to his favorite dishes from Caribbean cuisine.
Born in Puerto Rico, Lugo moved to Connecticut, a state with a large Puerto Rican community, when he was 10. In 2018, when Lugo moved to Tucson, it was "a big cultural shock. Even the type of Spanish that is spoken here is different," he said.
He was craving the familiar foods of his home, but couldn't find them.
"Walking around (Tucson Meet Yourself) last year, I've noticed there is no Puerto Rican food. We are nowhere here in Tucson," he said, adding that he wants people to know Puerto Rico not only for hurricanes and political riots. "We have a lot of culture. Our food is delicious," he said.
That's when he decided to set up his own booth, called La Jaltera, at this year's annual Tucson Meet Yourself Festival.
Lugo said Puerto Rican street food is simple, fast and rich in flavor. Plantains, tropical fruits, fish, oysters, and meat are the main ingredients.
"I've never seen Puerto Ricon cooking done in a neat, organized way, usually, it is through everything together in one plate". Lugo says he used his grandmother's cooking for inspiration but added a modern twist: his presentation is clean and simple too.
Lugo says he likes flavors that compliment each other like saltiness and sweetness. Mofongo entices with the crunchiness of meat and plantains' mushiness. Puerto Rican cuisine mirrors the country's culture that derived as a unique blend of Native, Spanish and African cultures.
La Jaltera's menu consists of mofongo, empanadillas de carne (pastry with meat), pinchos (chicken kabobs), rellenos de papa (a ball of mash potatoes with meat), tostones (fried plantains), bacalaitos (cod fritters), arroz con Gandules (peas with rice, also called Puerto Rican rice), can pernil (roasted pork).