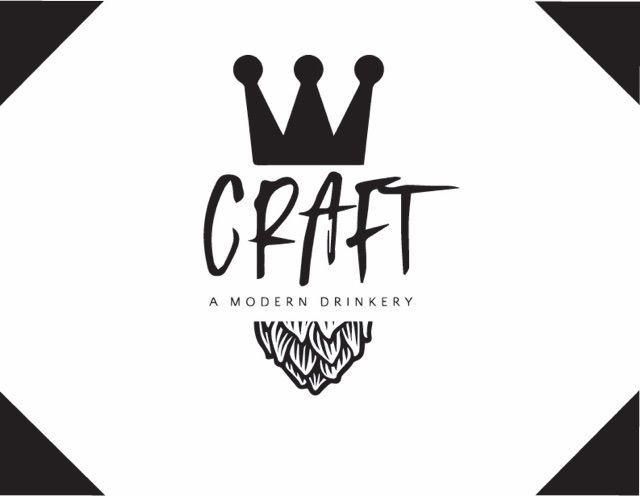 The brothers behind Tucson's inventive Serial Grillers restaurants that serve sandwiches named after famous serial killers are banking on beer for their next venture.
In February, Travis and William Miller plan to open Craft, A Modern Drinkery in a 2,300-square-foot space at 4603 E. Speedway, about five minutes from the brothers' original Serial Grillers Restaurant & Taproom at 5737 E. Speedway. They have a second Serial Grillers location at 1970 W. River Road that they opened early this year.
Craft will have 40 beers on tap, five of them dedicated to Tucson craft beers and 35 that will rotate with the best craft beers available from around the country, William Miller said.
"I don't think it's necessary to reinvent what people are doing. It's more of filling a need in the market for a midtown" taproom, added Travis Miller.
Construction could start in a month to completely gut the space, which was once home to the popular midtown dive bar Terry & Zeke's. Among the renovations will be cutting out part of the front wall to add windows and opening up the space.
Craft will seat 75 to 100 people in the bar and on the patio.
The Miller brothers are no strangers to craft beer. They added a taproom to their Speedway restaurant in spring 2016, three years after they converted their popular food truck into a brick and mortar restaurant. A taproom was a big component of their River Road location, as well. They opened with 20 beers on tap and will double that number in the next 30 days, Travis Miller said.
When they added the taproom to their Speedway restaurant, Serial Grillers saw a 500 percent jump in beer sales, Travis Miller said. Overall sales grew from $80,000 a month to $130,000 that first month, and continue to be strong, he said.
It "definitely changed the way we looked at our business," Travis Miller said. "That's definitely one of the motivating factors."
In addition to the 40 beers on tap, Craft also will have six wines. Travis Miller said they hope to open in February.