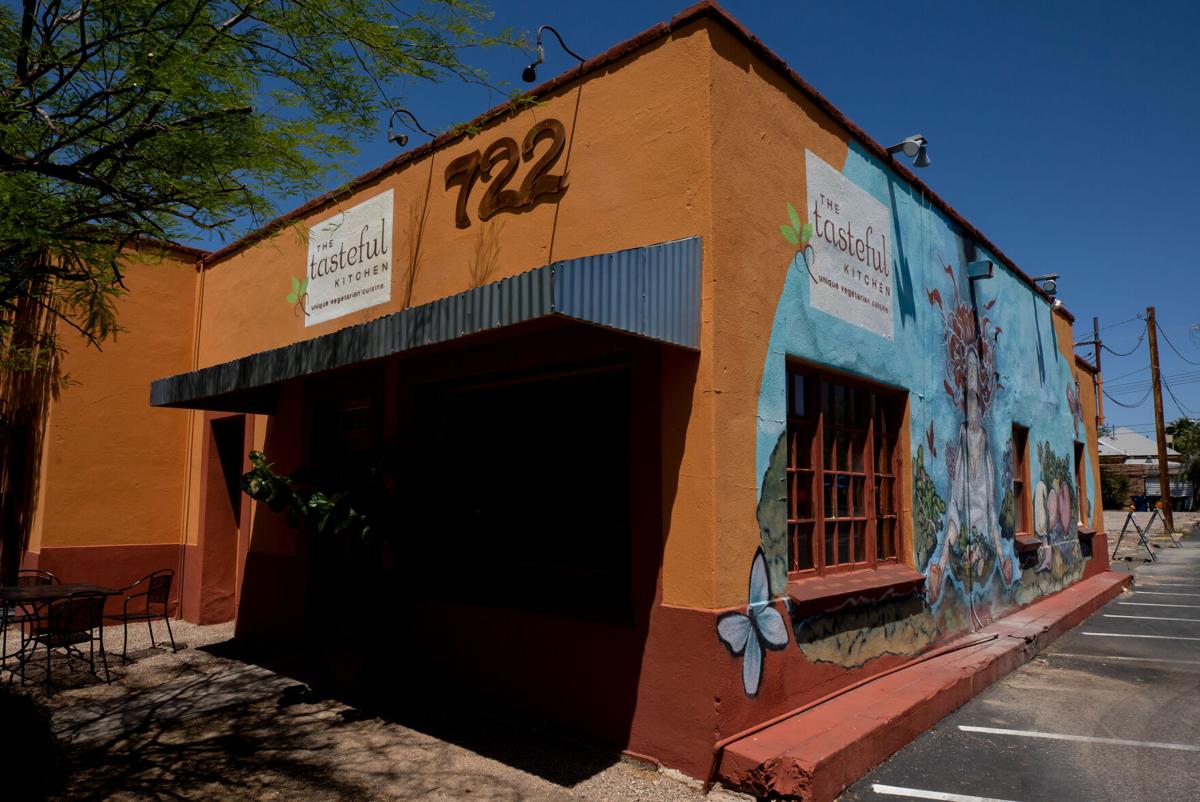 La Indita, the family-run Mexican restaurant that was a mainstay on North Fourth Avenue for 38 years, has found a new home.
The owners posted a note Wednesday on Facebook saying they had passed their health department inspections and would be opening within days at 722 N. Stone Ave., most recently home to the vegan Tasteful Kitchen restaurant and meal prep business.
The Tasteful Kitchen sign is still on the building, along with a colorful mural that Josue Rivera, the grandson of founders Joseph and Maria Garcia, said will remain for now. He said he was hoping on Thursday to paint over the Tasteful Kitchen sign before the restaurant opens at 11 a.m. Friday, May 14, "but even if it's just a blank sign, we are there," he said.
The Garcia family announced in February that they would be moving La Indita, which specializes in Mexican and Native American fare, after their landlord and neighbor, IBT's Bar + Food, announced plans to expand into the restaurant's space at 622 N. Fourth Ave. IBT's is at 616 N. Fourth Ave.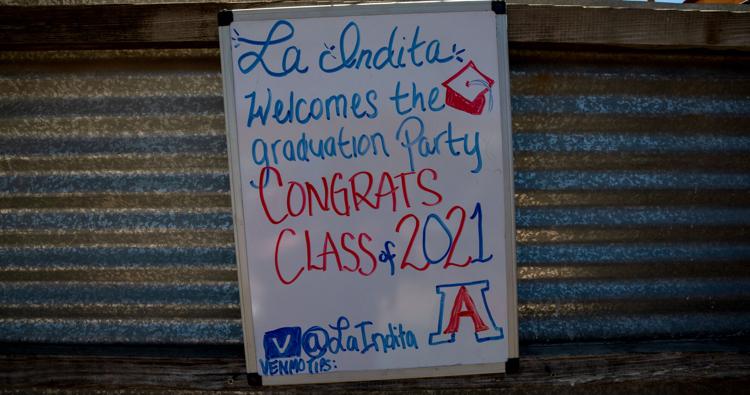 The Garcia family hoped to move La Indita down the avenue and had been in talks with landlords at a couple of locations, but none were the right fit, Rivera said.
They also set up a GoFund me campaign to help with the moving expenses. As of Wednesday, they had raised nearly $35,000 of their $100,000 goal.
"Without the community, to be honest with you, we would have never made it," Rivera said. "Without Tucson and all of the love we got from everybody, the restaurant would have closed."
Rivera said the new location needed very little work. The kitchen is larger than the Fourth Avenue location, and the new spot has two large dining rooms. The only thing missing is the outside patio, he said. All of the artwork from the original location and the booths that his uncle made are in the new spot, which for longtime diners will feel like walking into the original, he said.
"Ever since we got there, we've just felt like we're at home," Rivera said. "And it's an amazing location."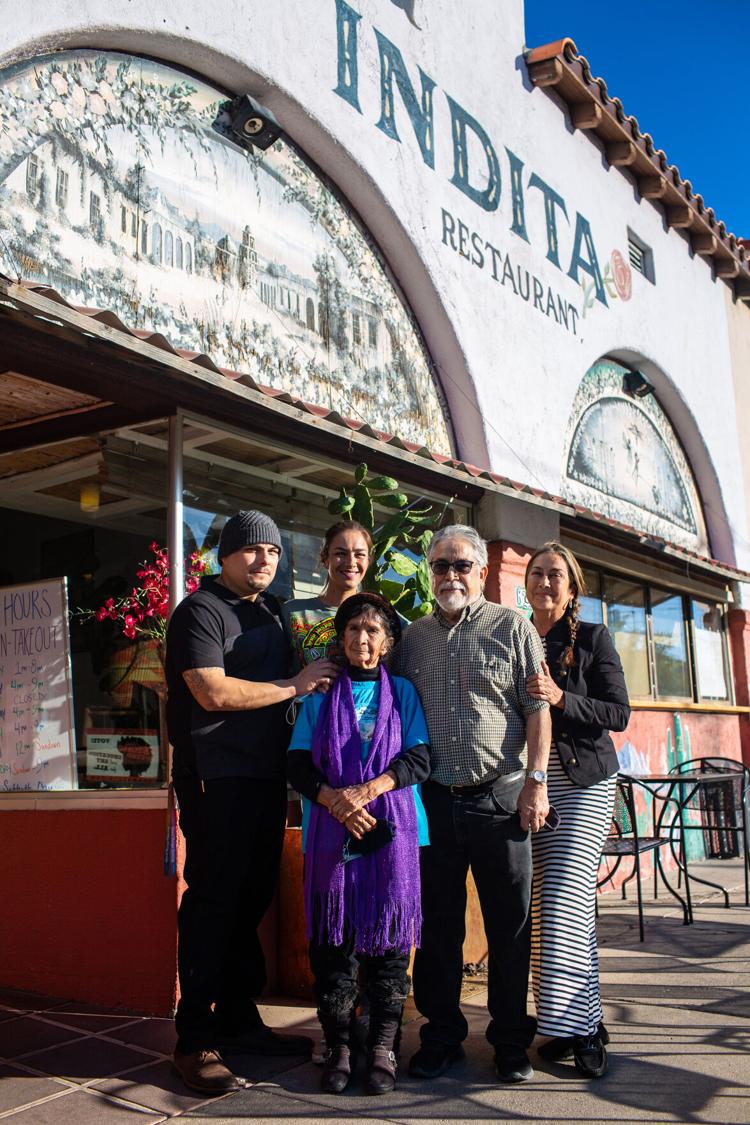 The family plans to plant an herb garden in the back much like the one they had on Fourth Avenue and put up a brick wall in the back that will be stuccoed as a murals canvas.
La Indita will be open from 11 a.m. to 9 p.m. daily except Tuesdays, when it will be closed.
The Tasteful Kitchen, meanwhile, has closed the restaurant side of its business and is focusing instead on its vegan meal prep delivery service, the owners said. The business is using a commercial kitchen and does not have a permanent brick-and-mortar location.
10 Tucson restaurants you went to as kids that are still open
Caruso's Italian Restaurant — 434 N. Fourth Avenue
Caruso's has been slinging Italian cuisine on North Fourth Avenue since the 1930s, but not always in the same spot. 
It was originally at 334 N. Fourth Avenue, a block south of its current location, according to the website, but a monsoon flood all but wiped out the building in the 1940s (again, according to its website). 
El Charro Café — 311 N. Court Avenue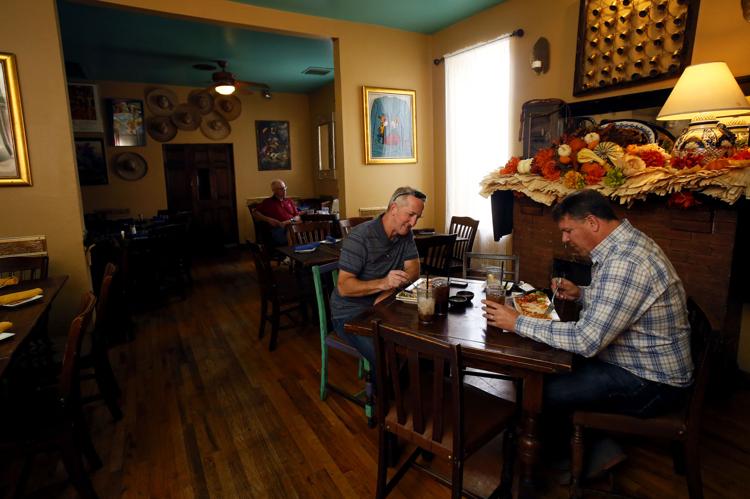 Launched in 1922, El Charro Café has been a staple of the Tucson restaurant scene for decades. 
What started as one small location on North Court Avenue, has blossomed into El Charros across Tucson, in addition to the spinoff concepts, Sir Veza's Taco Garage and Charro Steak. 
El Minuto Café — 354 S. Main Avenue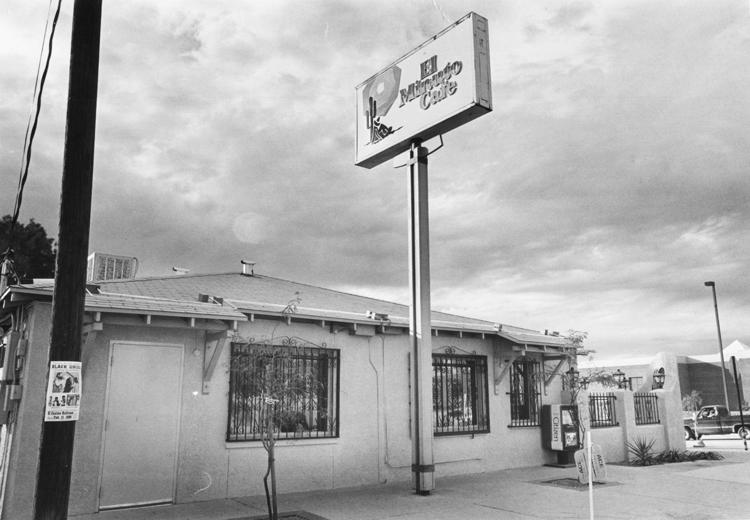 El Minuto Café has called two locations home since 1934. 
Its original location was torn down to make way for Interstate 10. 
The Mexican restaurant has been at its current location on South Main Avenue since 1944. 
The dining destination is within walking distance from the Tucson Convention Center, making it ideal for pre-concert/hockey game/gem show meals. 
Gus Balon's Restaurant — 6027 E. 22nd Street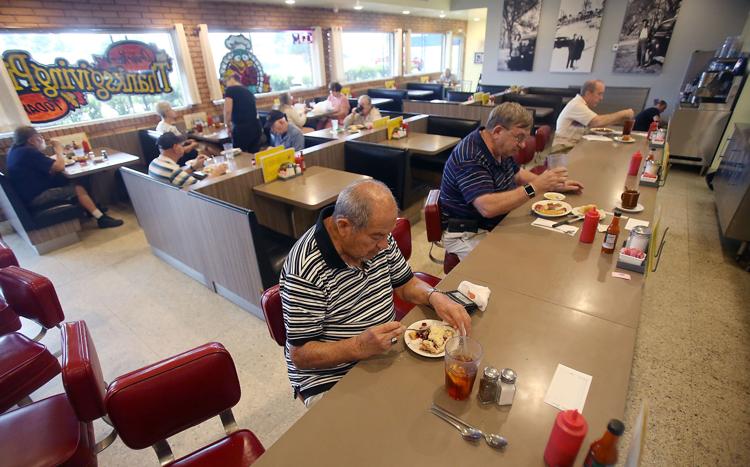 This popular breakfast and lunch spot has been operating since its namesake, Gus Balon and his wife, Kay, first opened the diner on East 22nd Street in 1965. 
Balon died in 2007, but his spirit lives in at the restaurant which has remained in the family. His granddaughter Kelli Phillips runs the joint. 
Lil' Abner's Steak House — 8501 N. Silverbell Road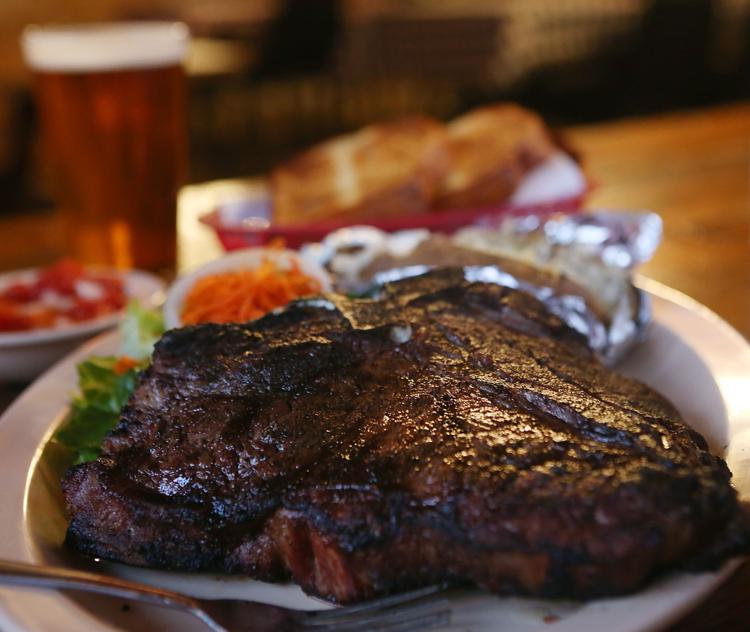 Larry Lewis first opened Lil' Abner's as a bar on Tucson's northwest side in 1947. 
The steak house has changed hands several times, but continues to stick to its Southern Arizona, Western roots. 
According to its Facebook page: 
"Abner's is an authentic old-time western bar and restaurant filled with memorabilia of southwestern history and has gained worldwide fame for our mesquite broiled T-bone, rib eye, filet, chicken, pork rib and beef rib dinners. Each dinner is served with a salad and all the garlic toast, beans, and salsa desired. For those of you with a sweet tooth try our pecan pie or homemade hot fudge sundaes! "
Mama Louisa's Italian — 2041 S. Craycroft Road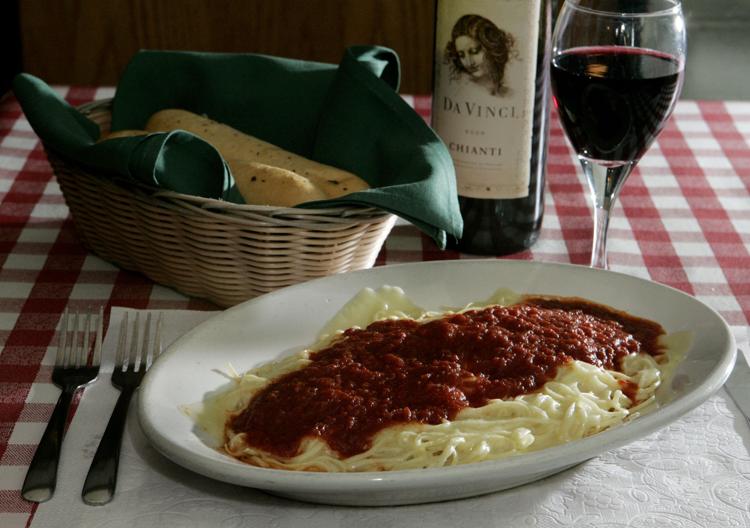 Located just north of Davis-Monthan Air Force Base, Mama Louisa's has a long history feeding the Tucson masses. 
It first opened its doors in 1956 and has served celebrities and citizens alike. 
In 1970, Joe Namath and Ann-Margret stopped through for a birthday party, while filming the movie "C.C. and Company" in Tucson, according to the Star archives. 
Mi Nidito — 1813 S. Fourth Avenue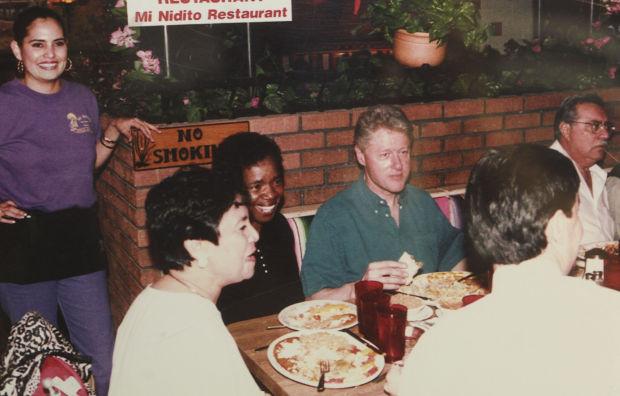 Mi Nidito (or My Little Nest) has a history going back to 1952, but will forever be known as the restaurant that President Clinton visited in 1999. 
It still serves a President's Plate — A bean tostada, birria taco, chile relleno, chicken enchilada and beef tamale — for $15.50. 
Pat's Chili Dogs — 1202 W. Niagara Street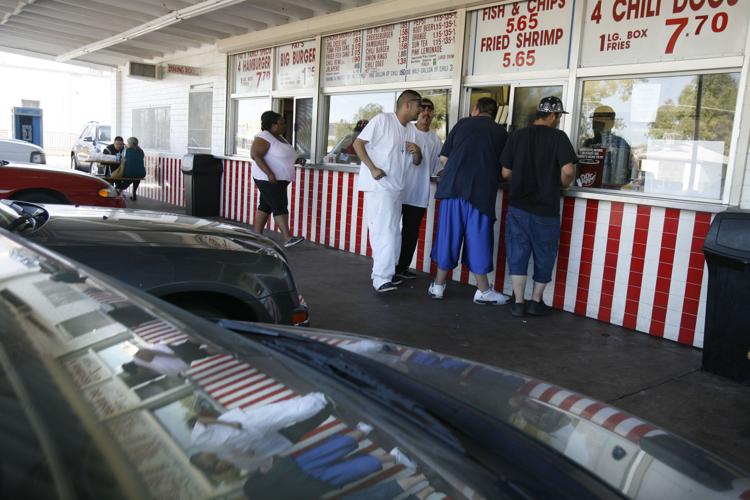 Opened by Henry "Pat" Patterson in 1961, Famous Pat's Chili Dogs is a classic drive-in-style restaurant and west-side staple in Barrio Hollywood.
It offers a variety of sandwiches and burgers in addition to their classic dogs. 
Pinnacle Peak Steakhouse — 6541 E. Tanque Verde Road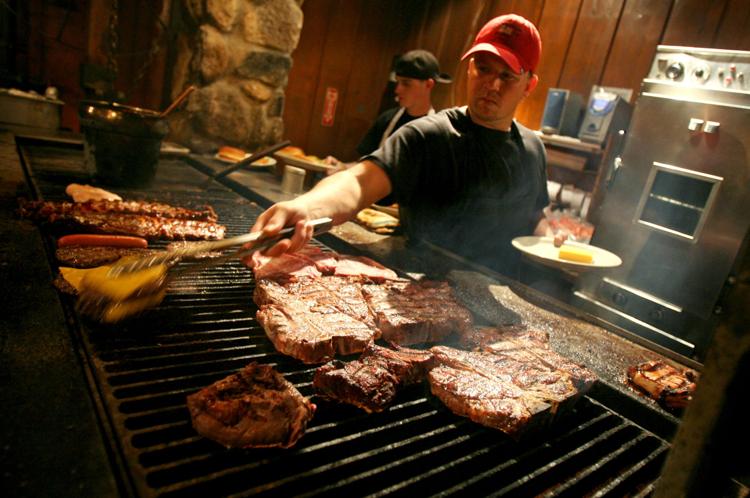 The anchor of Trail Dust Town, Pinnacle Peak opened in 1962, burned down in 1971, and was rebuilt to become a major tourist destination for the city. 
The restaurant serves a mean steak, but is just as well known for its treatment of neckties (cut-off ties are hanging from the ceiling throughout the venue). 
Saguaro Corners — 3750 S. Old Spanish Trail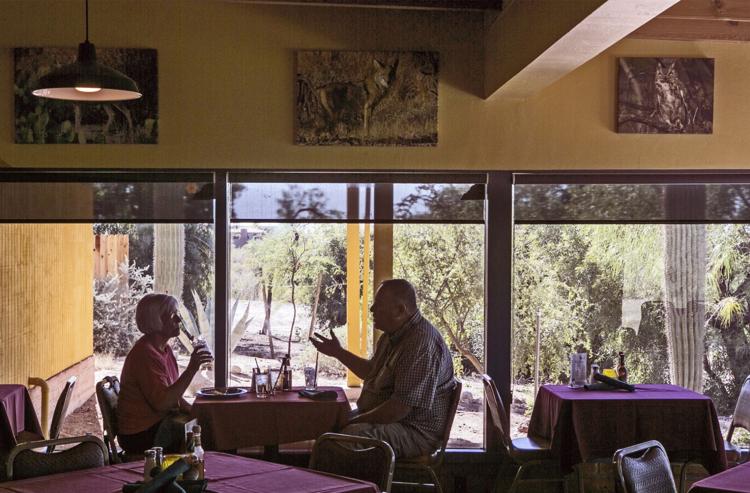 Saguaro Corners has been based on the east side of Tucson before there was an east side of Tucson. 
The restaurant was first opened in 1956 by one Bert Calvert, according to Star archives. 
It has changed hands and even closed once or twice, but now serves food, craft beer and live music daily to residents from Tucson to Vail.