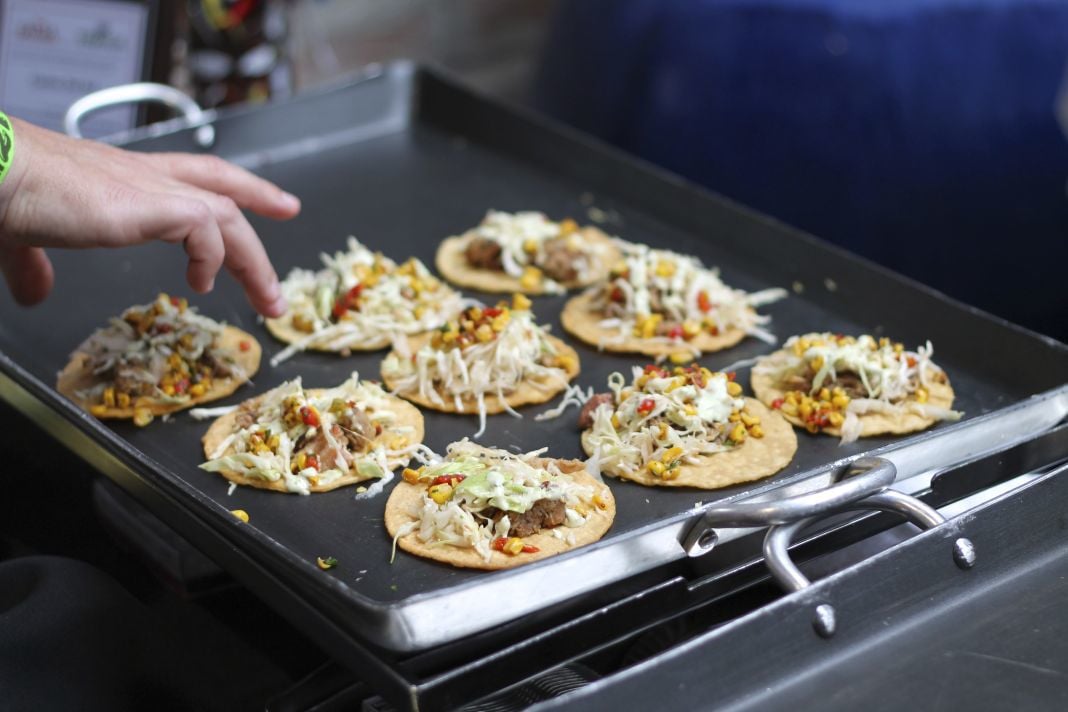 The third annual Tucson 23 Mexican Food Festival has grown from a one-day party to celebrate all things Mexican food in Tucson to a full-blown weeklong campaign to promote restaurants along the so-called 23 miles of Tucson Mexican food, encompassing the City of South Tucson, downtown and lower midtown.
Dozens of local restaurants kicked off the festival Sunday, June 10, with "Taste the 23," a week of daily specials and discounts featuring many of the dishes being highlighted in the big Tucson 23 Mexican Food Festival bash at JW Marriott Starr Pass Resort & Spa on Saturday, June 16.
The Southern Arizona Arts & Cultural Alliance and Visit Tucson's big bash is arguably the city's largest annual homage to Mexican food, featuring 21 locally-owned-and-operated restaurants including El Charro, one of the oldest Mexican restaurants in the country; five breweries/distilleries including Tucson's own Barrio Brewing, and live entertainment.
Tucson's Mexican food reputation over recent years has extended far beyond our borders, thanks in part to the city's 2015 designation as a UNESCO City of Gastronomy — the only American city with the title — and the appearance of several Tucson restaurants and chefs on national TV including Food TV and the Food Network.
The most recent culinary attaboy: El Guero Canelo, famous for its role in making the Sonoran hot dog a signature Tucson dish, won a James Beard America's Classics Award given to outstanding regional restaurants. What's a James Beard? Think culinary world's Academy Award, or Grammy or Tony or Pulitzer.
Here's the 411 on the 23 miles celebration:
When and where: 6 p.m. Saturday at JW Marriott Starr Pass Resort & Spa, 3800 W. Starr Pass Blvd.
Tickets: $60 in advance through saaca.org, $75 at the door if available; $20 for kids 5 to 17. Cost includes food and beverage samples. Warning: Don't wait until the last minute. The festival in its first two years sold out.
The restaurants: Boca Tacos y Tequila, Carnitas La Yoca, Casino del Sol Tequila Factory, Charro Steak, Cocteleria La Palma Mariscos Y Mas, Crossroads Restaurant, El Charro, El Coronado Family Restaurant, El Cisne Cocina de Mexico, Fermented Tea Company, Gringo Grill + Cantina, Mexico City Kitchen, Oasis Fruit Cones, Perfecto's Restaurant, Pima Community College — Culinary Arts, Pure Love Juice, Reforma Cocina, Rigo's Restaurant, Rollies Mexican Patio, Seis Kitchen, Sinaloa Mariscos & Cantina, Tortillas de Harina Linda, Whataburro Pecheron Mexican Grill and Sir Veza's Taco Garage.
The deals: Includes dinner-for-two deals, dessert discounts, BOGOs and a couple package offers big enough to feed a family of four or five. Visit saaca.org/tastethe23.html for a complete list of participating restaurants and their offers.
The libations: Barrio Brewing, Roger Clyne's Mexican Moonshine Tequila, Three Wells Distilling Company, Estrella Jaliscos and Sierra Nevada Brewing Co.
Entertainment: Performers throughout the festival include classical/Latin guitarist Eduardo Minozzi Costa, Ballet Folklorico Tapatio and Mariachi Herradura de Tucson. The Regulars perform Latin jazz and bossa nova at the after-party from 8 to 10 p.m.
Contact reporter Cathalena E. Burch at cburch@tucson.com or 573-4642. On Twitter @Starburch