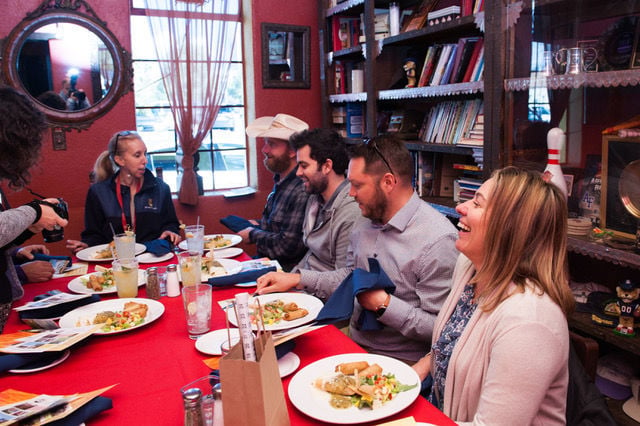 Spearheaded by the Presidio San Agustín del Tucson Museum, the Presidio District in Downtown Tucson is hosting a new food tour to celebrate Tucson's City of Gastronomy designation. 
"The Presidio District Experience: A Progressive Food Heritage and History Tour" will be offered this spring on March 25 and April 8, 15, and 29 from 1-4 p.m. and will focus on the very reasons that Tucson was designated a UNESCO City of Gastronomy. 
The tour has also been endorsed by the local City of Gastronomy organization. Each tour is limited to 20 people and advance registration is required, said the museum's April Bourie.
"The Presidio District is the heart of historic Tucson," Kathleen Ericksen, CEO of the Downtown Tucson Partnership, said in a press release. "This tour shares great stories about Tucson's history and great local ambiance while highlighting the complex food heritage that Tucson offers."
Presidio San Agustín del Tucson Museum is located at 196 N. Court Ave. There's also more info at the Presidio's website, tucsonpresidio.com