When Jim "Murph" Murphy and his partner Jeff Azersky opened Kingfisher Bar & Grill on East Grant Road in 1993, folks thought they were crazy.
Ken Foy heard the same criticisms when he opened Dante's Fire just down the road in 2013.
Today, the two restaurants are anchors in a revival of a stretch of East Grant near North Tucson Boulevard that many had given up as a lost cause.
By the end of April, there will be six restaurants in the 2500 block of East Grant Road. The newest outposts of the national chain Snooze A.M. Eatery and the Phoenix-born wine cafe Postino, are slated to be open by then.
"We really want to rebrand it the new midtown," said Melissa Lal, president of Larsen Baker, which is developing the 12,000-plus-square-foot complex dubbed The Grant Modern, next door to Dante's Fire at 2500 E. Grant Road, where both restaurants are being built.
Lal and other champions of the neighborhood see the area around Grant and Tucson Boulevard as the true midtown, with easy access from all ends of the city. That will only improve once the long-drawn, multi-million-dollar Grant Road Improvement Project, which will widen the road to six lanes with bike lanes between North Oracle and North Swan roads, is completed.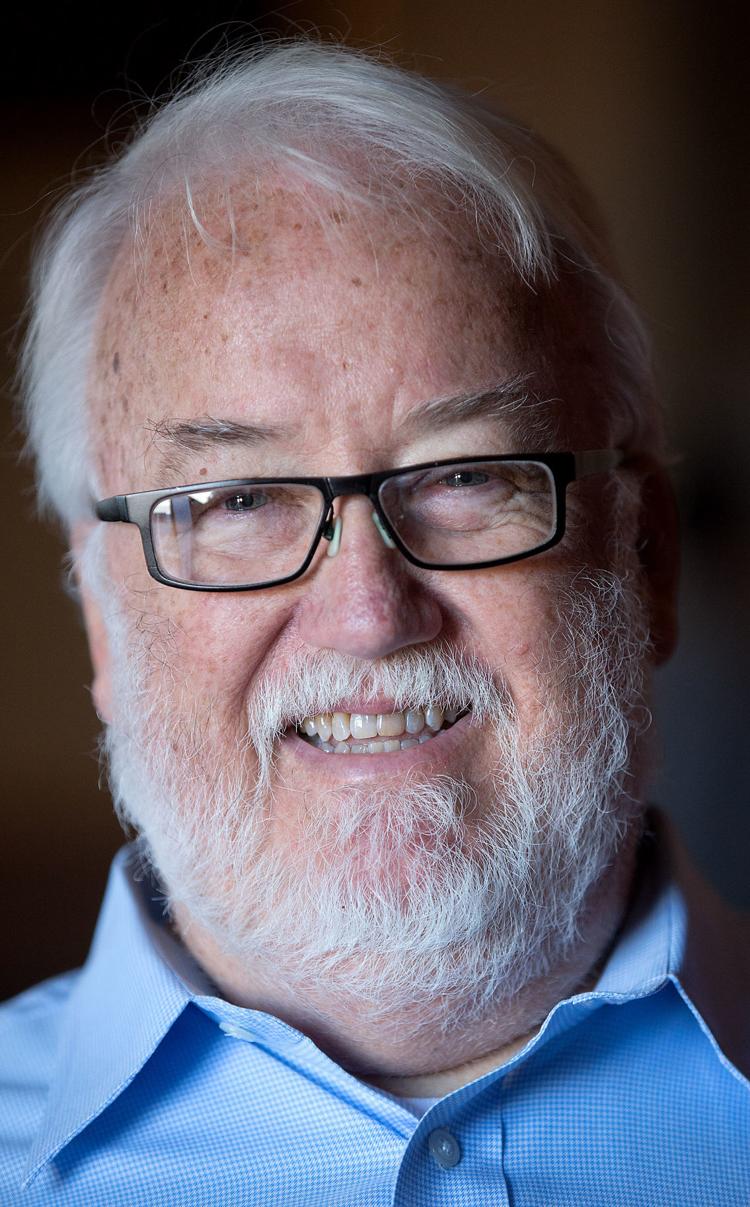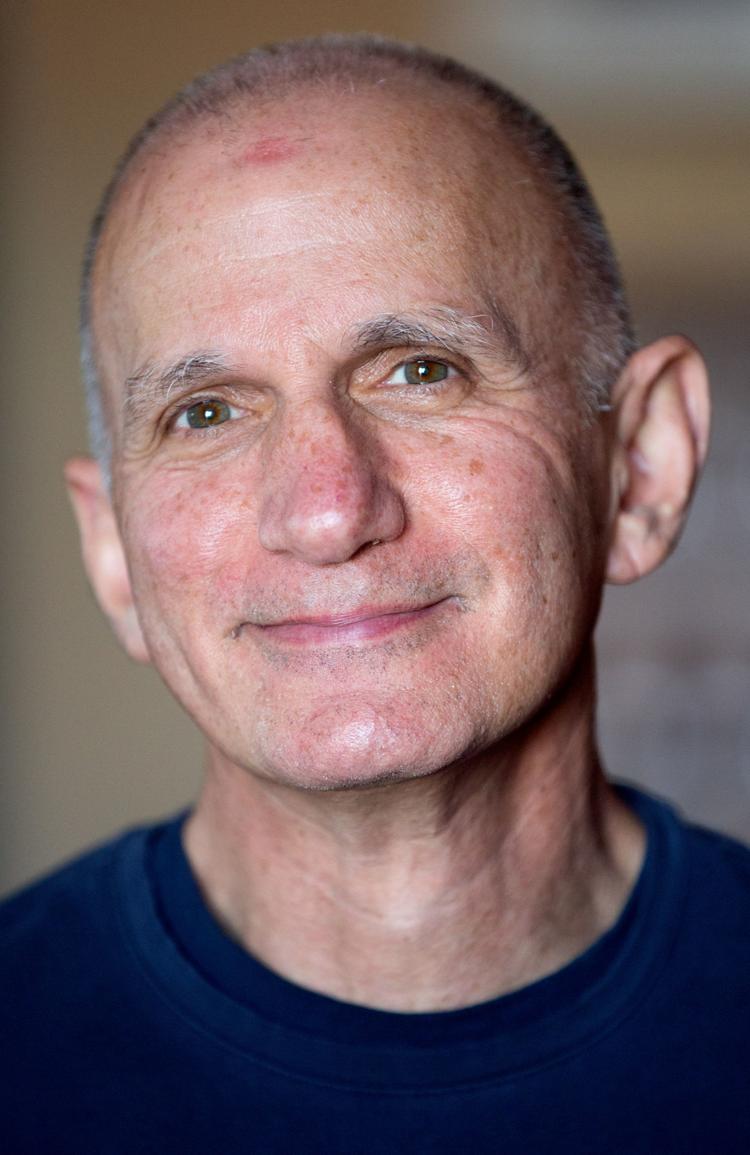 So far, Grant has been widened from Oracle Road to North Park Avenue, including redirecting left-turn lanes in an effort to improve traffic flow at busy intersections.
"Grant Road is going to become a really nice street when it's done," said Greg Furrier, a retail specialist with the commercial real estate company PICOR who is working on a couple of things for the area. None are at a stage that can be announced yet, he said.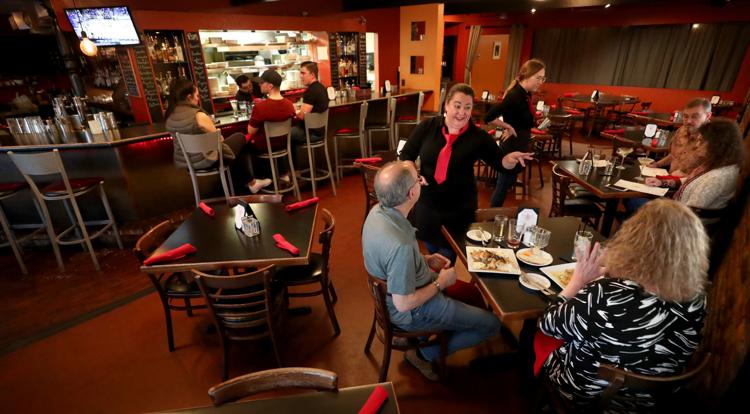 Furrier, Lal and others point to Sam Fox's Culinary Dropout as the catalyst for renewed interest in the area.
Fox, who launched his extraordinary restaurant career in Tucson more than 20 years ago and last summer sold his locally-born chain of boutique restaurants for a reported $308 million cash to the Cheesecake Factory, opened the behemoth Culinary Dropout at 2543 E. Grant Road at the former Grant Road Lumber in 2017. The 19,000-square-foot project that includes a sprawling "yard" where diners can play corn hole, pingpong and foosball, a dining room, a bar and private dining areas, cost a reported $11 million — at the time Fox's most expensive project.
"Sam Fox doing the Culinary Dropout was the game changer," said Nancy McClure with the commercial real estate agency CBRE. "Any time Sam Fox does something he's very deliberate in his decision-making. He really understands the restaurant business. But that particular brand he put there, it appeals to lots of demographics. I think a lot of them were saying, 'Wow, that was interesting.'"
Picor's Furrier said Dropout draws its customer base from throughout the city, including folks driving from the foothills and east side and students and employees of the University of Arizona 3 miles away. The proximity to the UA, he said, was deliberate on Fox's part.
"To do Culinary Dropout you need a big piece of property and to be honest with you that was the biggest property in the proximity of the University of Arizona," he said.
Fox also built a retail plaza next to Dropout that is now home to an outpost of California-based LemonShark Poke, a fast-casual restaurant specializing in poke bowls that opened in November.
Lauren Bailey says it was Fox's presence on Grant Road that convinced her to open her wine cafe Postino across the street in Larsen Baker's The Grant Modern.
"I drove down there with Brian Frakes and it's easy to see how it picks up a lot of people from different (areas)," said Bailey, founder and CEO of Postino's Phoenix-based parent company Upward Projects. "It's not too far from the university and it sits in the middle of these really cool neighborhoods."
Frakes company Common Bond Development is developing the Larsen Baker project that will house Postino and Snooze and developed Dropout for Fox.
Dante's Fire's Foy said the area looks far different from the Grant Road he moved into nearly seven years ago. At the time, the economy was still in the downturn from 2008. Grant Road Lumber was closed and a nearby church had been converted into a used car lot. That same year, Central Collision put up its sign on the building at 2550 E. Grant next to Kingfisher that had been home to auto shops since the 1940s.
There was an old strip mall with a hair stylist, carpet store and methadone clinic next door, which Larsen Baker eventually bought and tore down to make way for The Grant Modern, and all along Grant there were more boarded-up buildings than businesses, Foy recalled. Which is why when he told people he was planning to open a restaurant in the middle of the worst economic downturn in decades, at the beginning of a Tucson summer and in that neighborhood, they thought he was a bit nuts.
"Call it too stupid to know better," he said with a laugh last week, the day after he served a $110-a-plate, six-course chef's table dinner that included pan seared foie gras, smoked scallops, an oxtail consomme and grilled filet mignon for a group of 20 pharmaceutical executives.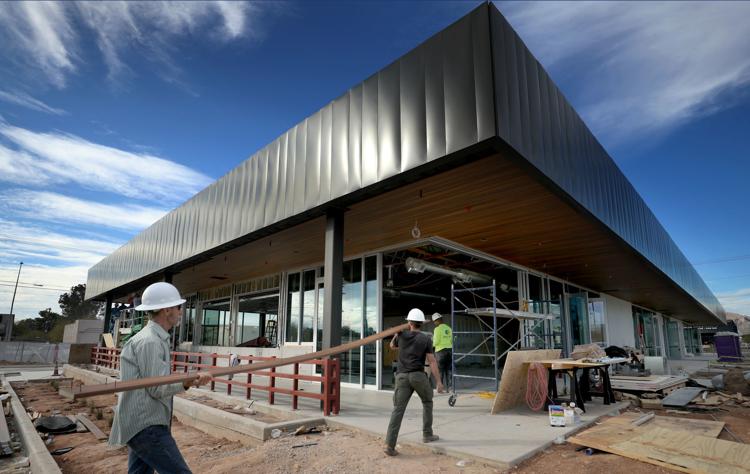 With the addition of Culinary Dropout and the renewed interest in Grant Road, Foy seems to have gotten the last laugh on the naysayers.
"We're about 15 or 20 minutes from everybody in Tucson," he said, noting that they are a short drive from downtown, the UA area and the foothills. "You can draw all of the demographics to right where we're at and you can draw them without having to deal with, 'Where do I park?' It's a draw without all the headaches."
Kingfisher's Murphy said he's happy to see the new restaurants moving in. It's validation for his nearly 27 years on Grant Road, where he, Azersky and their longtime staff have built a reputation for their seafood menu and late-night dining.
"I think we have a good community presence and I think we have a lot of guests who have been with us a long time," he said. "The guests 26 years ago, depending on where they were in their lives, they are now coming with their children and their children are now coming. There's a legacy involved after a certain period of time where if you can stay up and at it, you see those returning guests."
The addition of Culinary Dropout brings new faces to his dining room. Often when the wait at the popular eatery is too long, customers cross the street and dine with him, he said.
"We're really excited about what's going on in the area," added Larsen Baker's Lal. "Geographically if you put a pin on a map of Tucson you hit the center of town (at Grant and Tucson Boulevard). We believe in the area. ... What you've seen in terms of the results of Culinary Dropout and the restaurants that have opened nearby, it makes sense and people are responding to it."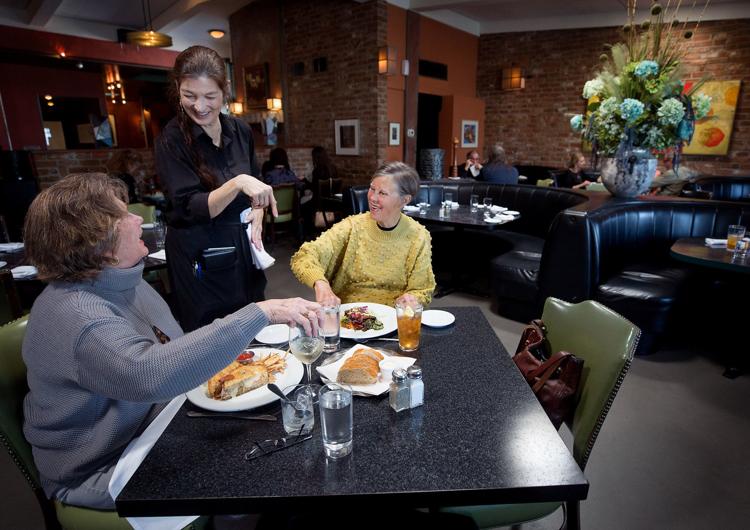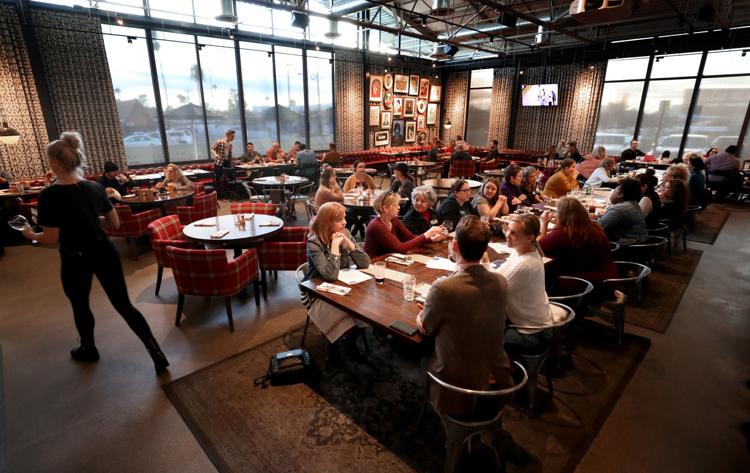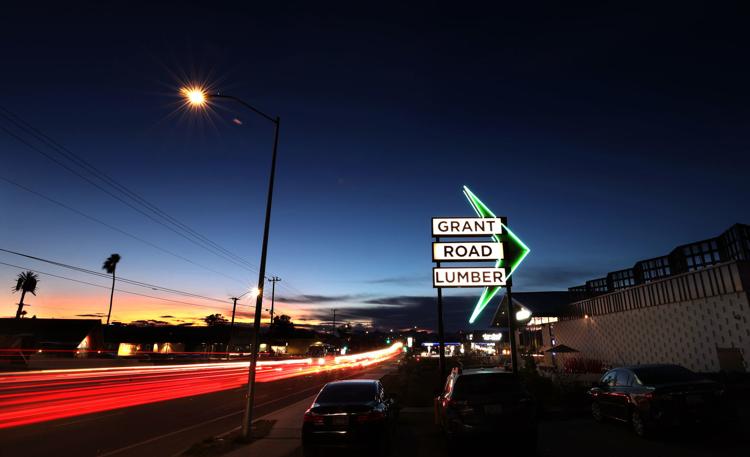 Contact reporter Cathalena E. Burch at cburch@tucson.com or 573-4642. On Twitter @Starburch