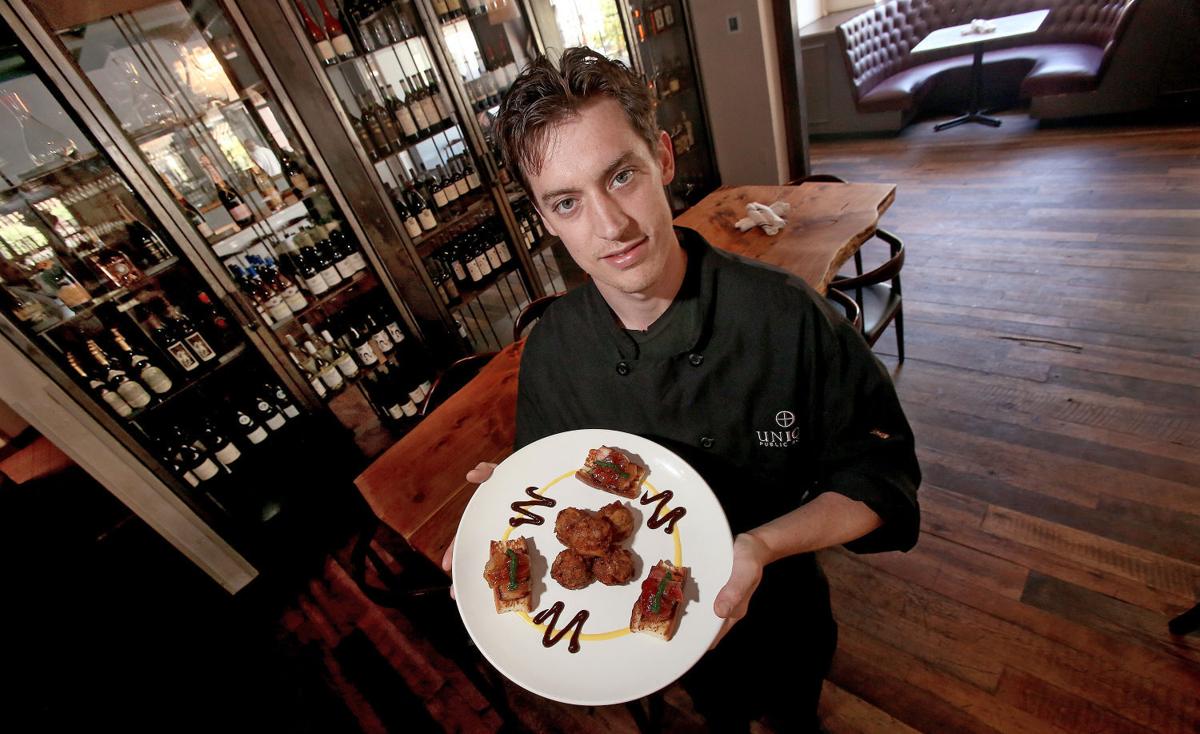 Patrick Malarchik, corporate chef for Union Public House and Reforma Cocina Y Cantina, both at St. Philip's Plaza, has a thing for bacon. Winner of the 2015 Arizona Bacon Fest, he went on to compete in the World Food Championships in Florida, making it through the first round. At Union Public House, bacon appears 19 times on the menu.
Where did your passion for the kitchen come from?
Growing up in Sierra Vista, I used to cook with my mom, Heidi, in the kitchen. Pancakes, cookies — I loved helping her in the kitchen. When I was 15, I got my first job washing dishes at the Windemere Hotel. I was told I would never become a cook. One day I came in to work my shift and there had been a banquet of 300 people the night before. All of the dishes were just sitting there. Chef Randy (I can't remember his last name), told me I'd never get through it, to just go home. I did every one of those dishes on my shift. Then Chef Randy called me in to his office and promoted me to prep cook. I think it was a test. I went on to learn a lot from him.
Have you had any formal training beyond that?
My mom suggested I go to Le Cordon Bleu Culinary Institute in Scottsdale. Culinary school doesn't teach you to cook, and it doesn't set realistic expectations for what it's like in the kitchen. It did give me a perspective of food that I've always carried forward — how flavors can blend. It taught me what you can do with food. If you have that perspective, you don't even need a recipe. I know how to look at ingredients and put them together based on flavors, textures and how they'll blend together.
There's a popular adage, "everything goes great with bacon." Why do you think that is?
It's sweet, salty, fatty — it has all of the things the body craves.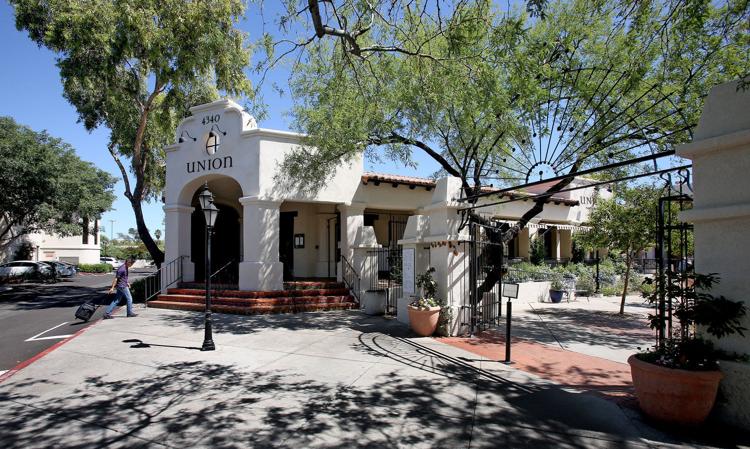 Union now makes its own bacon. That must take a lot of work.
It is a lot of work, but worth it. We always have about 200 pounds of pork belly curing in various stages. One of our popular winter menu items was a pork shank that cured through a wet-dry process for 10 days, then braised for three hours, and smoked for another three hours. We also make our own pastrami in house.
Now that you're a corporate chef, you don't get to participate in the cooking as much. Do you miss it?
I like developing processes and people that bring great food to the table, and I still feel like I have an impact on our customer experience. I like developing people and helping them discover capabilities beyond their own expectations. I like mistakes; mistakes provide learning opportunities and I like to teach through inspiration as opposed to intimidation.
You'll be changing the Union menu soon. What can customers expect?
My sous chef is actually working on that now — it will be more evolutionary for the season as opposed to revolutionary changes. But there will still be lots of bacon.