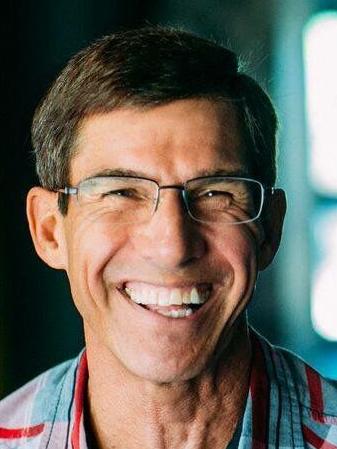 We have strong opinions on just about everything — sports, politics, religion, COVID-19 and racial issues.
These discussions cause our blood pressure to rise. We often get defensive or become outright disgusted. We unfriend people! In a second, we can go from having a difference of opinion to judging each other.
Jesus and the writers of the New Testament call us to live above the fray and be peacemakers. Jesus said: "Blessed are the peacemakers for they will be called children of God." (Matthew 5:9)
The Apostle Paul wrote to the church in Rome that was culturally diverse. Some who followed the way of Jesus were raised in the Jewish culture.
The church also had non-Jews, called Gentiles, who knew nothing of these traditions. These two cultures came from very different backgrounds, but were now members of one church. They had strong opinions about what was okay and what wasn't okay. They judged each other which created conflict. Polarization and disunity resulted.
It is into this context that Paul gives us timeless principles that apply to us today. We start in Romans 14:1 — Accept the one whose faith is weak, without quarreling over disputable matters.
We have a host of disputable matters today like whether everyone should wear a mask or not or vaccinate our children or not. We can and should discuss these matters, but not in a hostile manner.
The word "accept" in the English language is actually a translation of a whole phrase in the Greek in which Paul originally wrote. The phrase Paul used was "take to yourself one another." We can welcome others into our lives with whom we have differences! Don't push them away. Rather, listen, learn, and empathize. When I "accept" others I don't agree with I welcome them into my judgment-free zone.
Then Paul makes his plea in Romans 14:19 — Let us therefore make every effort to do what leads to peace and to mutual edification. Making peace is hard work. That's why we have to "make every effort" and do all we can that leads to peace and building up someone, not tearing them down.
In this time of hostility and polarization, I've made this my goal in every conversation.
Finally in Romans 14:22 Paul writes these words that are so needed in our day — So whatever you believe about these things keep between yourself and God. This is what the Bible says! Stop posting your opinions about everyone else's opinion. Keep disputable opinions to yourself! Of course we have to take stands on vital issues of faith and justice. But so much of life falls in the gray areas of opinion.
We need more peacemakers. Rarely do we see a Martin Luther King Jr. who sought justice and was committed to seeing change happen as a peacemaker. We are called to be like Jesus, who transformed our world through peace. Let us make every effort to do what leads to peace and to mutual edification.