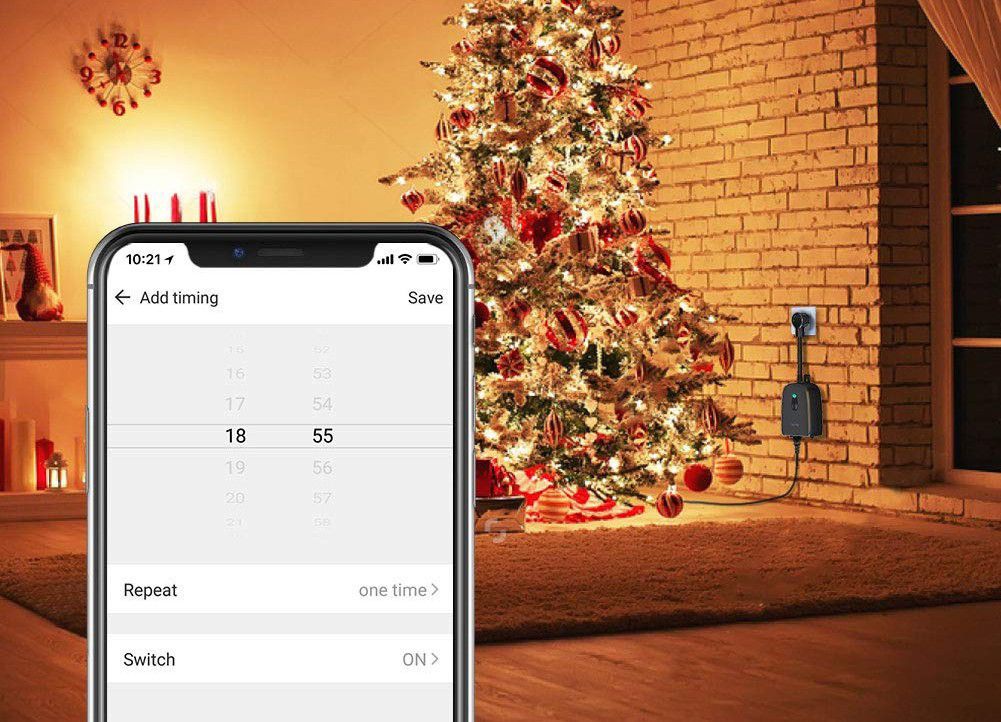 Winter means shorter days, so by the time you get home from work it's probably already dark outside. The last thing you want to do in freezing weather is make your way to the door over icy sidewalks in the dark. That's where this WiFi plug from Teckin comes in. You can turn on your outdoor lights by voice command using Alexa compatible devices.
How It Works
This WiFi-enabled plug turns any light into a smart light. It's made from durable waterproof and fireproof materials so it's safe to use outside. Once you plug it in, you can pair it with Alexa or Google Voice so you can turn your porch lights on or off by voice command. It has two outlets that you can control separately. You can also set automatic daily timers to help manage your electric bill and ensure your lights switch on just before you usually arrive at home.
Perfect for Holidays
If you plan on decorating your house with lights this holiday season or want a timer to turn on your Christmas tree at sundown, this WiFi plug is the perfect solution. You can also turn your outdoor holiday lights off and on from inside so you'll never need to brave the snow to save on power.
Why Customers Love It
Amazon customers are raving about this smart outdoor plug, giving it an average of 4.7 out of 5 stars with over 730 reviews. Customers love that this WiFi plug is cost effective at just $25.99, but feels high quality with a durable cord and heavy waterproof and dirt proof body. Reviews also mentioned how easy it was to sync this WiFi plug with Alexa. Customers used it for everything from turning on porch and Christmas lights to keeping their dog warm with a heated bed during winter.
Sprout new ideas
With our home & garden newsletter!