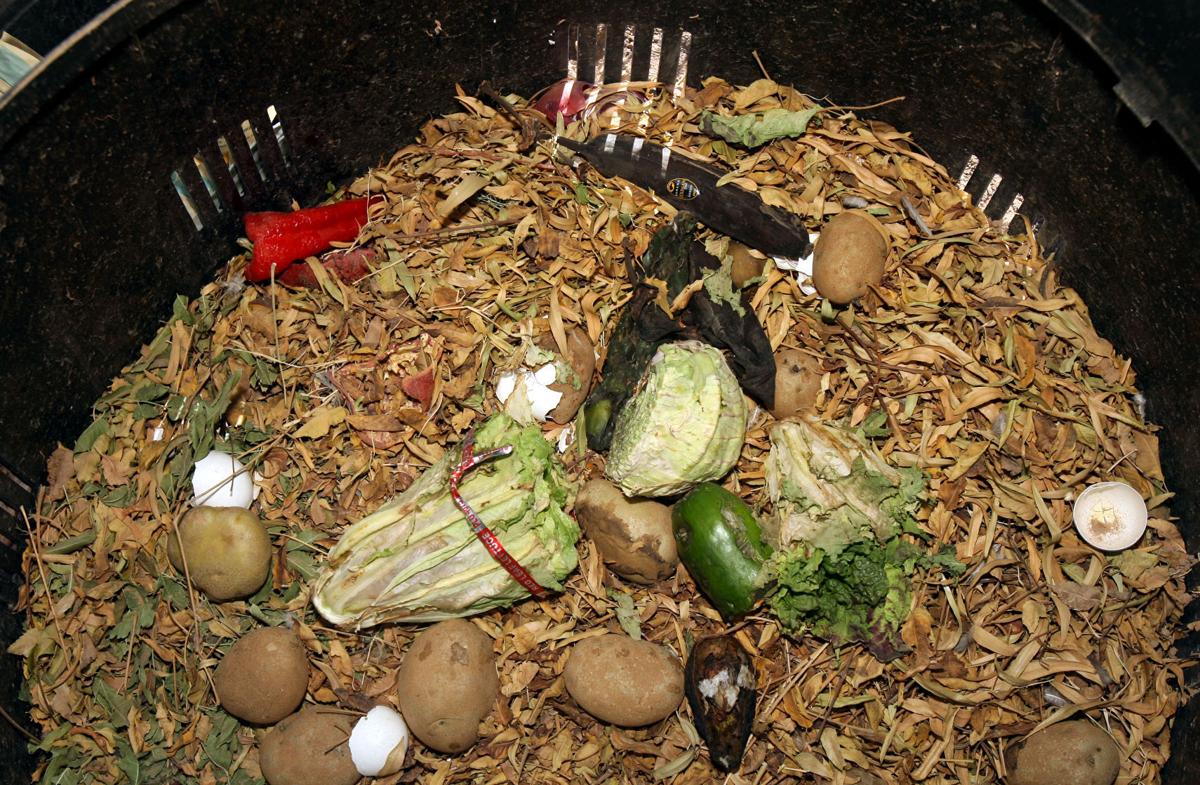 It's a mysterious process, unseen by us humans.
Organic matter and stinky kitchen waste get mixed together for a few months, and voila! We have rich, dark and crumbly compost ready to till into our nutrient-starved gardens.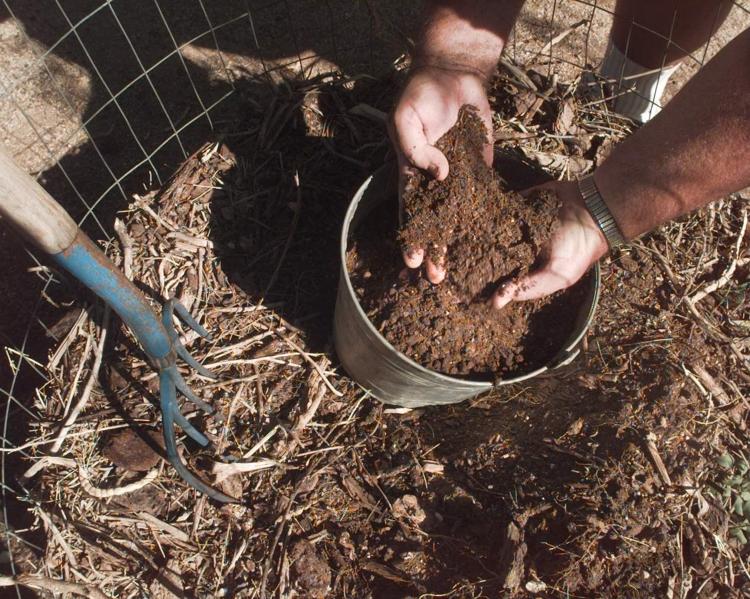 It's the "or not" that gets many newbie gardeners discouraged. What if it just sits there forever and doesn't break down? Now what?
It's true that organic matter can take longer to decompose in the desert, but that doesn't have to be the case if you understand the basics.
So let's demystify the process and boost your success rate. Watch the related videos for a quick overview of the process.
We'll show you a few tricks to get things breaking down even faster — in as little as a month, says Brandon Merchant of Southwest Victory Gardens.
SVG will design, install and maintain your garden, plus Merchant offers coaching services.
Building a compost bin:
Watch the video here to see how we made a simple, inexpensive system using concrete blocks.
And that's good news for do-it-yourselfers. It doesn't have to be fancy. You can even just pile the material into a corner of your yard, but here are a few ideas for a neat and tidy structure:
Wooden shipping pallets (check to find out if it's heat or chemically treated — you don't want methyl bromide leaching into your compost pile).
Plastic bins or barrel-shaped tumblers.
(I bought a used bin with a small door and lid for $20 at a gardening sale.) Check Craigslist or buy one new online or at your favorite home and garden store.
Wire mesh or chicken wire.
An large can with holes punched into the bottom and sides.
Tip: Use rebar to hold the blocks in place, or try this nifty idea from the video: After placing the blocks, fill the holes three-quarters of the way up with dirt. Water to set the mud and let dry.
Before you grab that wooden pallet: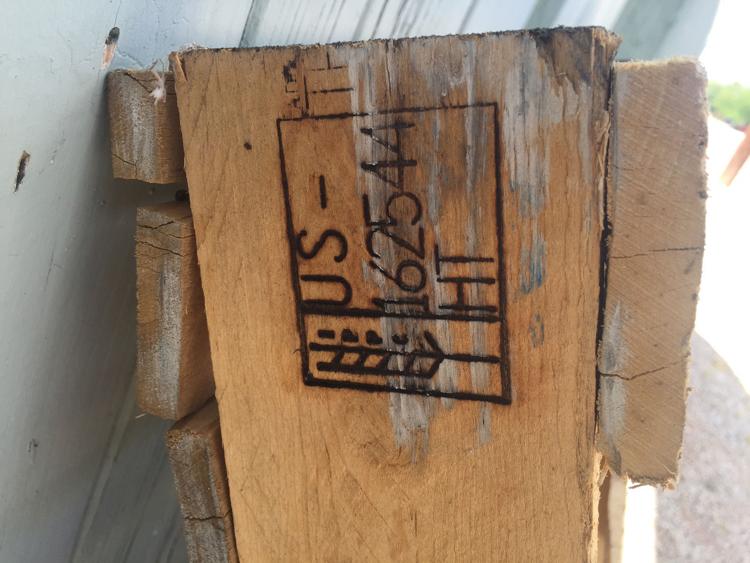 These days, all pallets are either heat treated or chemically treated so they don't harbor pests or plant diseases. Look for an IPPC logo, and don't use any pallets that don't have the code stamped on it.
HT = Heat treatment (safe to use)
MB = Methyl bromide (don't use!)
Composting containers, size and cost: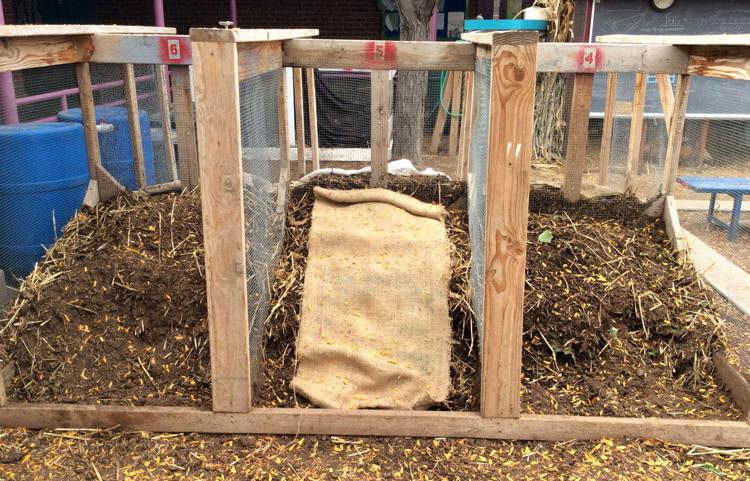 Size: Try for a minimum of 3 feet wide, 3 feet deep and 3 feet tall, Merchant says. Or make a 3-foot diameter wire bin. Bigger is better in this case, he says.
How many: Some systems use 2 or 3 bins. While you're removing aged compost from one bin, keep adding matter to the second one.
Cost: You can buy enough concrete blocks for as little as $25 or so. Or you can have Merchant build one for you. He will build a basic 3- by 3-foot (or larger) bin made of wood or of hardware cloth and wood.
What to compost — do's and don'ts:
Organic material from the garden
kitchen scraps
Paper bags or cardboard, shredded.
Aged manure
Alfalfa, hay or straw
Pine needles
Egg shells
Coffee grounds
Leaves and yard trimmings
Egg cartons, shredded.
Corn stalks
Peanut shells
Diseased plant material
Fats or oils
Meats or bones
Dairy products
Bermuda grass or hay
Pet waste
Weeds that have gone to seed *
Ashes or charcoal
* My pile never seems to heat up much so I avoid all weeds. I sometimes get "volunteer" tomatoes and cucumbers, however.
More home composting tips:
1. The pile will break down faster if it gets hot. Merchant says the key to a hot pile is building it large enough so that it can generate heat and sustain it long enough for the microbes to do their thing.
2. Turn the pile once a week or so to aerate it. Use a fancy aerator tool, a garden fork or just a sturdy stick.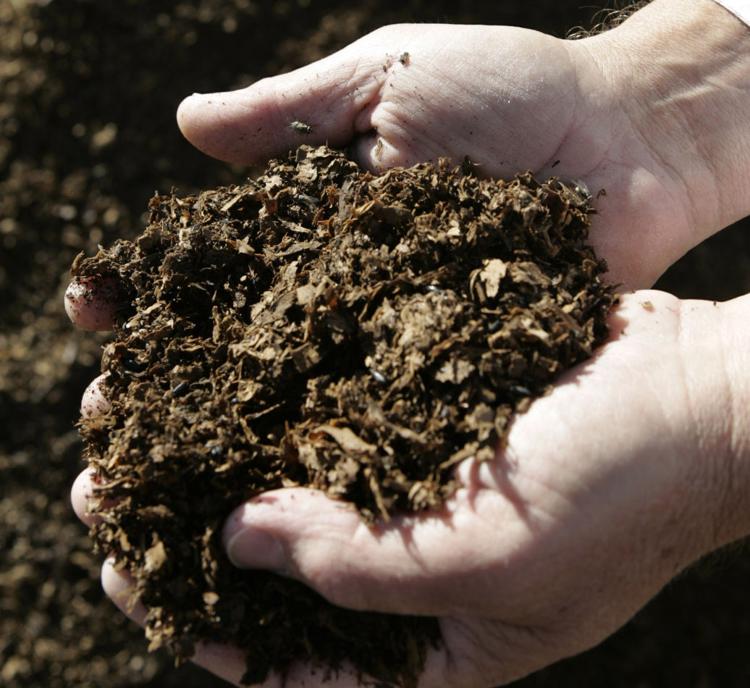 3. Water lightly 1 or 2 times a week. The pile should be damp but not sopping wet.
4. Watch out for lizards, which like to sneak in and snack on tasty insects. After my first disastrous encounter with a lizard, I've started banging on the sides to give them a chance to escape.
5. Screen or sift the finished compost and toss any large chunks back in.
6. When you add green matter or kitchen scraps, add a shovelful of dirt to the top to cover it up. That will keep flies and odors at bay.
7. Chop or break up large pieces of garden debris before adding to the pile.
8. Get the ratio of browns to greens right or the pile won't break down — or it will turn smelly and slimy.