Mirrors can be used for both function and pure decoration. They can also serve as a focal point in a space, help make rooms feel larger, assist in the reflection of light and serve as a visual alternative to artwork.
How best to use them will have an impact on whether your use of mirrors is successful or not. Here are some ideas to get you started.
Tips for decorating with mirrors
A leaning option
Consider leaning mirrors as an alternative to those that are wall hung. Utilize mirrors to highlight architectural elements like fireplaces.
Go big or go home
Larger mirrors help to fill space and add a sense of drama.
Try vintage charm
Consider the unexpected like a mirror that is antique or ornate. Antique mirrors hung as a pair help to create drama and elegance in this parlor room.
Create a series
Try hanging mirrors in pairs or in a series. Mirrors hung in a series help to elongate a hallway.
Pay attention to light
Use mirrors in spaces that don't receive much light. Small mirrors in a grid can also help reflect light.
Get creative
Experiment with mirrors made of different materials or finishes. Try unexpected shapes such as squares. Mix artwork with mirrors within the same space to create interest.
Contemporary and cool style for home decor
With clean lines and bold shapes, contemporary style projects a sleek, sophisticated aesthetic. Here are tips and tricks to create it in your home.
Contemporary style
Lighting

You have a range of options when it comes to contemporary lighting. Your choices are only constrained by imagination and budget.
Choose floor lamps with strong shapes such as a tree lamp with globe fixtures.
The base of your table lamps should replicate shapes and finishes found throughout your space. For example, if you have a sofa and chairs with squared arms and a rectangular dining table with a sleek stone finish.
Ceiling-mounted light fixtures can depart from the other lighting in the room. These overhead fixtures have the ceiling to themselves, so let them shine. The ceiling is the best place for a contemporary chandelier that acts as a statement piece.
Clean lines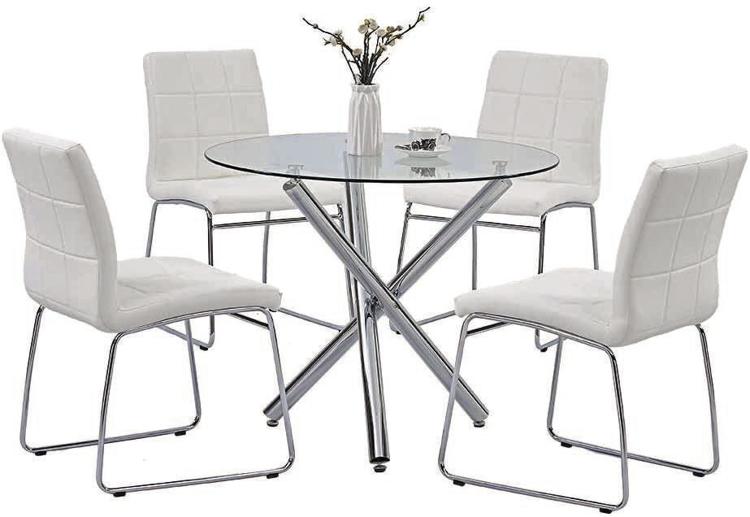 Contemporary design is free of clutter and fuss. Spaces are well-defined, and sightlines flow from room to room. Fabric and finishes are sleek and smooth. Homey or rustic materials, such as quilts, traditional tapestry or needlepoint, need not apply.
Open-floor plans are perfect for contemporary decor, especially spaces with high ceilings. Think of a Manhattan hotel lobby, with furnishings placed in grid-like precision. The look is semi-formal.
Choose bold furniture. Avoid sofas with skirts, lumpy recliners or any seating with vast floral patterns. Instead, opt for sofas with well-defined cushions and contemporary stylings, such as squared arms or exposed legs.
Large sectionals also work well in contemporary spaces.
Coffee tables and end tables can be round, square or rectangular with surfaces made from glass, wood or stone.
Round glass tables with geometric-shaped chrome bases are the hallmark of contemporary dining spaces. However, you can choose tables with glass tops, metal or wood base. A concrete table flanked by modern wooden chairs is a timeless look.
Colors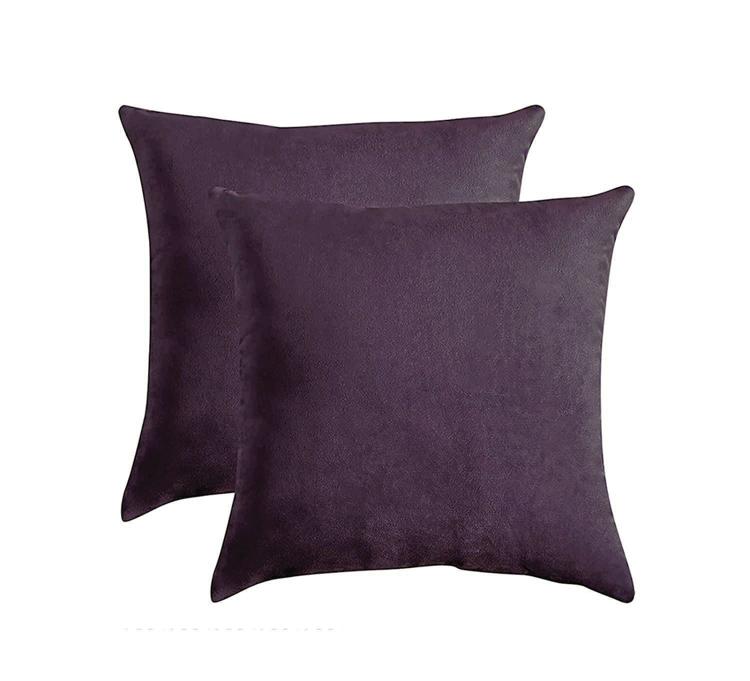 ‌Go bold. Contemporary design typically consists of neutral colors serving as a backdrop for bold, vibrant hues. You can typically find high-contrast color pairings such as black and white, pink and green, or garnet and gold in contemporary interiors.
If your walls are white, add contrast by painting the baseboard or trim in black or dark gray. Contrast adds drama. Balance deep purple pillows on a royal blue sofa with similar colors on the wall or lampshades.
Accessories and art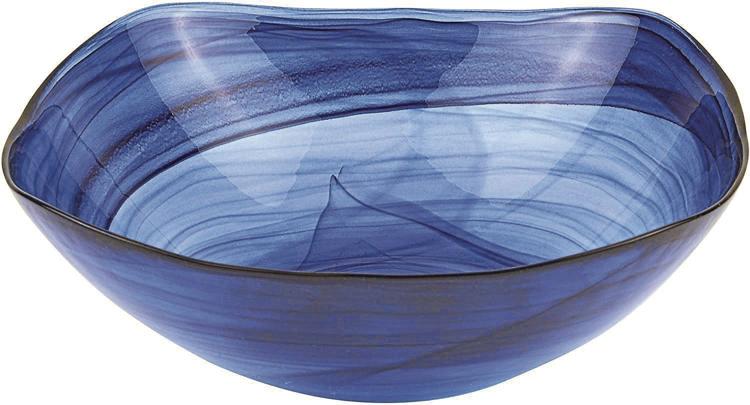 ‌When it comes to accessorizing contemporary interiors, quality trumps quantity. Choose bold, significant pieces instead of collections or knickknacks. A contemporary sculpture made from materials present in the rest of the room adds interest to console tables or credenzas.
A large blown-glass bowl, glass teardrop sculpture or set of metallic orbs make for stunning centerpieces.
Select large-scale art with bold content. Abstract or modern paintings complement the elegant simplicity found in contemporary design. Black and white photography in a metal frame works, as well.
Make sure any art you mount is large enough to cover at least half the size of the furniture it hangs above.
Windows & floors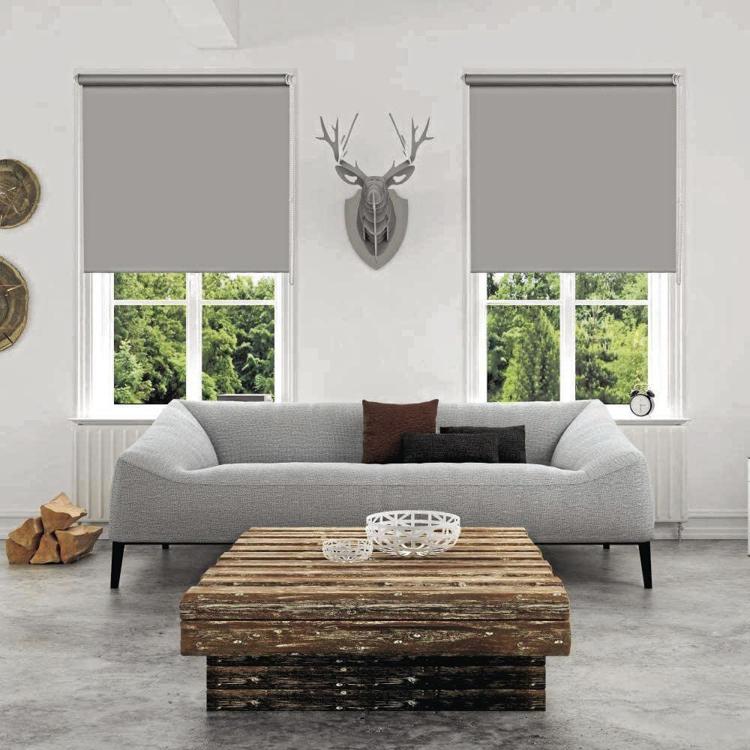 Wooden floors with wide planks or large tiles are well-suited for contemporary spaces. Choose wood with minimal grain and tile with little to no texture.
Rugs are another way to add texture into a contemporary space. A shag rug or faux animal skin provides added character without interrupting the minimalist vibe in contemporary design.
The same holds true for window treatments. Choose window coverings with clean lines, such as sliding panels, an updated more stylish version of outdated vertical blinds. Roller shades are another option. If possible, mount solid-colored roller shades inside window frames.
When choosing curtains for a contemporary space, keep it simple. Avoid treatments with fringe, tie-backs or swags. Box valances with clean lines work in some contemporary interiors. Rods, finials and rings should be made from materials similar to those found in other pieces in the room. You can attach a marble ball finial to a nickel curtain rod to complement a coffee table with a marble-like surface and nickel base.
Contemporary kitchen and bath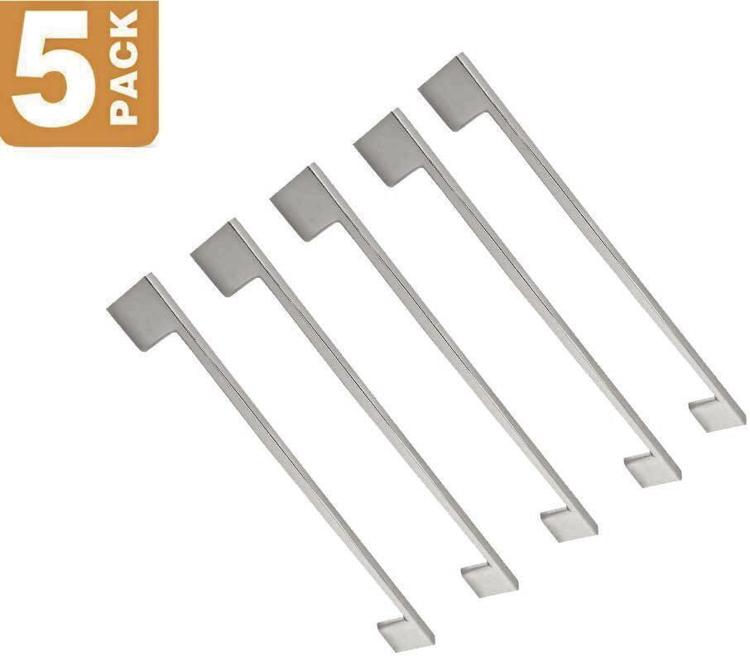 Influenced by modular European design, contemporary-style kitchens are gaining popularity in the United States. However, to achieve that minimalist look, you may have to get custom kitchen cabinetry.
If you just want to renovate a dated kitchen, you can purchase contemporary hardware, including new hinges. Look for chrome or nickel door pulls. Consider replacing formica or granite countertops with stainless steel or quartz.
Contemporary bathrooms feature floating vanities and large mirrors with clean lines. Bath fixtures, including showerheads and lighting, are linear.