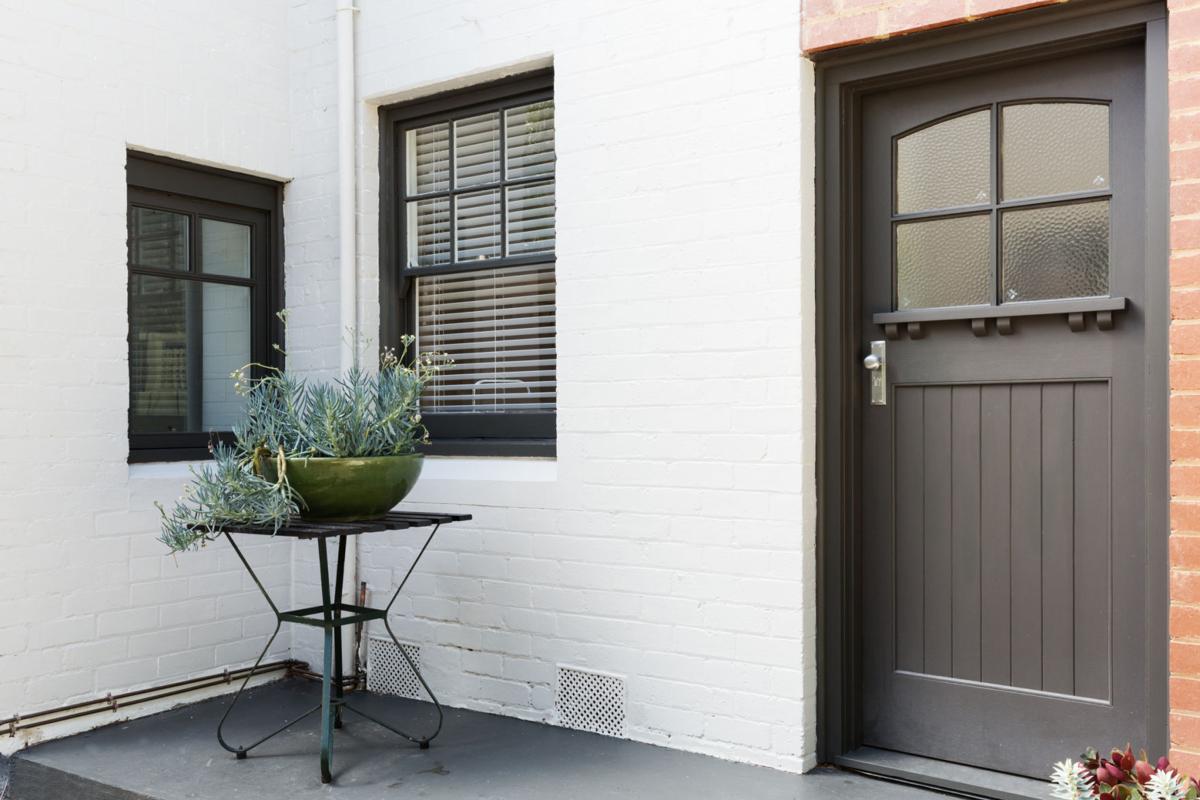 Question: I want to update my windows with something modern. Are black trim windows the new trend?
Answer: While black continues to be a very popular enhancement for windows, they date back to the early 20th century when they were installed in warehouses and factories. They eventually made their way into residential properties with farmhouses being the most common use. Today, black windows (the trim, not the glass itself) continue to be on trend and can be found in homes of many different architectural styles.
"Black windows make a statement and have been doing so for decades. Inspired by history and modernized for present-day design principles, black windows can take your home's exterior or interior style to new heights," said Adam Homer, business development manager at Pella Windows and Doors Mountain West, a Rosie-Certified Partner. "Black windows are not a trend that's going out of style anytime soon. This is a design element you can enjoy many years regardless of the architectural style of your home."
Q: I need to replace the windows in my stucco house that was built in 1987. What can I replace them with that may add value to my home?
A: Black windows offer a great way to modernize your home without having to do a major renovation. They can match nearly any color and style of home including white, red brick and beautifully accent the traditional southwest stucco home. No matter the color of your home, chances are, there is a black window option for you.
"Casement windows" have become a real estate buzz term that refers to the black metal-framed crank out, gridded windows that often characterize industrial architecture and prewar apartment blocks. With their square geometric black windowpanes, they have become iconic in period buildings and new builds thanks to the popularity of industrial chic design and the widespread repurposing industrial buildings as lofts or office space.
Q: Black windows look expensive. Do they cost more than silver aluminum or white?
A: Because of their versatility in both window type and material, the cost of black windows can fit many budgets. For a more budget-friendly black window option, consider vinyl windows. If you want a wood aesthetic on the inside with black cladding on the outside, select black aluminum-clad wood windows. If low-maintenance windows at a mid-budget price point are what you seek, consider black fiberglass windows.
Q: How can I incorporate black windows into my décor?
A: Serving as bold accent points, black windows can underscore the rest of your home's aesthetics. Consider white countertops, cabinets, and walls that contrast against a black island, cabinets, oven hood, and windows to create a sense of dynamism and modern intrigue. Black wood windows easily fit in the modern kitchen.
Black windows come in every window type from double-hung and awning windows to casement and sliding windows. They can also be fitted to any size and shape window including arches and fans.
Because black windows make such a statement, you may not want to add shades, blinds or curtains. You can spend that money for other home improvement projects.
Q: How do I incorporate a black front door without making my house look gothic?
A: Make a bold, modern design statement with a black entry door. For the ultimate color contrast, black entry doors, like charcoal and iron ore, tend to pair best with white, beige, light tan, and brick homes. A black entry door can be achieved with a very dark stain on a wood door or paint on a fiberglass or steel entry door.
Consider a 3/4 light fiberglass entry door to illuminate the entry space with finesse and function. Framed within a sleek black panel, a decorative glass door artfully invites an abundance of light.
Rosie Romero is the host of the Saturday morning "Rosie on the House" radio program, heard locally from 10 to 11 a.m. on KNST (790-AM) in Tucson.
Sprout new ideas
With our home & garden newsletter!