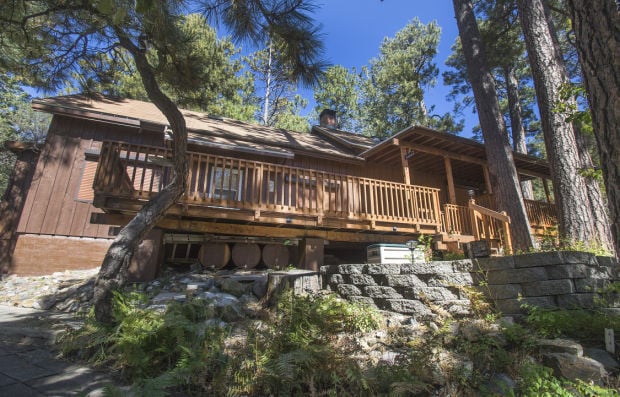 Have you been daydreaming about buying your very own wilderness cabin? Somewhere at 6,000 feet where the highs are in the 80s in summer and the lows are in the 50s? Just a small place, not too expensive?
Although you have to be careful about any real estate purchase, what draws me to the mountains of Arizona is the breezes running through the quaking aspen leaves and the knowledge that there are pockets in the area where I am out of cell range.
Here are some important questions to ask if you have been bitten by the cabin bug:
If you find a cabin you like:
1. How is the property accessed?
This question is multifaceted. Is it a shared access? Is it secure from future changes? What are the requirements to access the property in the event of a storm — will you need 4-wheel drive to get there? Is it close enough to home that you will actually use it?
2. Is the cabin you're looking at constructed with or without a building permit?
You may be able to find out the answer to this question just by asking the builder. However, if the cabin has changed hands several times it may take an expert eye to uncover the truth. If the building is not up to code it may mean you will need to invest extra going forward with any improvements.
3. How is the cabin supplied with water?
A small percentage of cabin homes are in a community with a common well or water source. But often cabins rely on well water. What is the quality of the water? If there is no well the other option is to have water hauled in via tank and put in a holding tank.
Some mountain communities may have a sewer system. The most common scenario for remote properties is a septic tank. What is the condition of the tank and the leach field?
5. What about heat and electricity?
What is the source of power for the property? It is nice if it has electricity. Find out from neighbors how reliable it is. Another good source of energy is a propane powered generator — is there a reliable company in the area? If the property has solar power, what shape are the panels and the system in? Perhaps the cabin only has a fireplace — are you willing and able to maintain a fireplace and chop wood?
6. What repairs does your cabin need?
Cabins can be high maintenance if the location takes on a lot of snow or rain, so a good question to ask yourself is, do I want to buy a place that is a project or a paradise in which to relax? Other maintenance issues to consider include ongoing repairs like plumbing and electricity, basically any repairs you need in your home can also be needed in your cabin.
7. Who will do the needed repairs and maintenance on the cabin?
How handy are you? Are you planning on maintaining the building yourself? This is probably the best-case scenario for a cabin owner. Remember that the farther you are from a town or city, the harder it will be to find people who will service your home. Ask around the area and find out who is doing work in your area. Find out how long have they been in business and if they plan on staying and working in the area.
Purchasing or building a mountain cabin home can be a wonderful experience if you approach the project armed with the right questions. These questions, and answers, will keep you from being blind sided with unexpected costs and issues. A mountain retreat can provide years and maybe even generations of memory making and relaxation.
For more do-it-yourself tips, go to rosieonthehouse.com. Rosie Romero is the host of the Saturday morning "Rosie on the House" radio program, heard locally from 8-11 a.m. on KNST (790-AM) in Tucson.