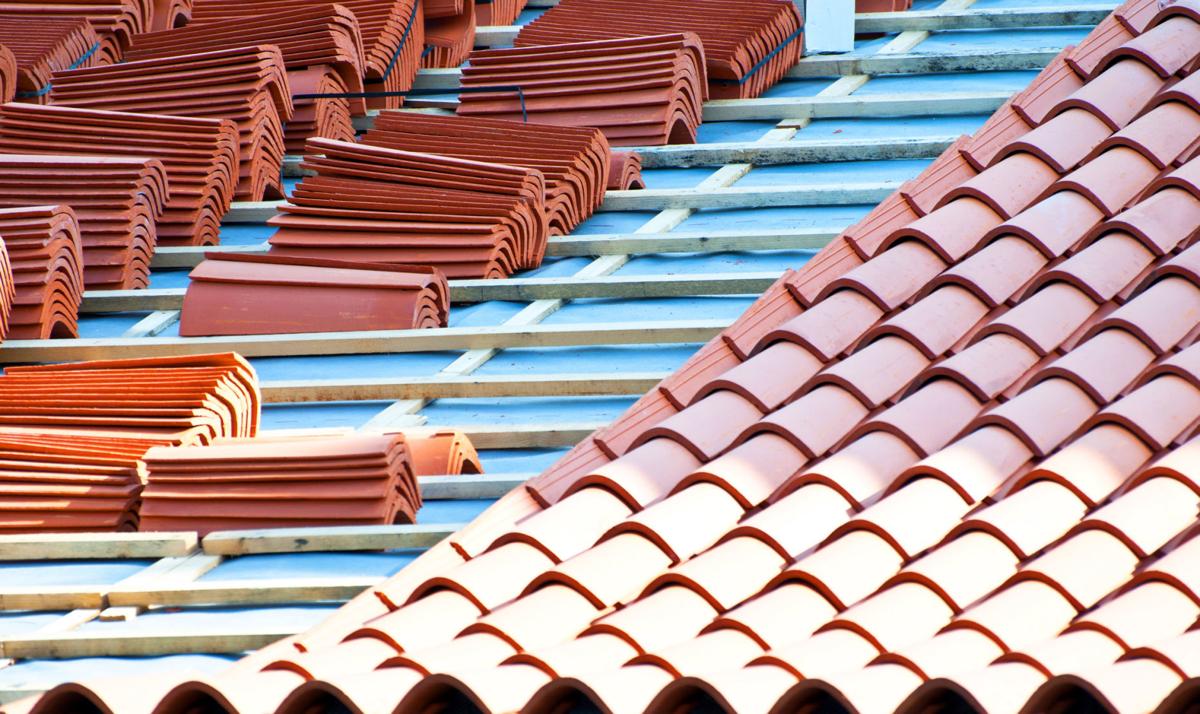 Question: We hope to buy a new house this year and we really like the look of tile roofs. Do they require special care?
Answer: All roofs in Arizona require attentive care. The brutal heat can really do a number on any type of roof. For tile roofs the main job is to keep maintenance current. Even one cracked tile can allow water from a monsoon or rain to slip under the tile and into the underlayment, damaging it.
Q: Are all roof tiles made from the same material?
A: No, roof tiles are made of three different materials. They are all fireproof, but they wear differently. Concrete tiles are made of Portland cement, sand and water. They are the most durable of the three but they can fade over time. Clay tiles are baked and then some are glazed to help hold the color. They won't fade in the sun. They last longer than concrete but are easier to break. Sandcast tiles, manufactured in Mexico, have that rustic look that adds a unique look and character to a home. These tiles are the most fragile and therefore the most expensive. They require an asphalt roof system underneath and they break easily requiring more tiles when replacing them.
Q: How often does a tile roof need to be replaced?
A: There are many factors that determine how long your roof will last. How well the support system was built, how well the roof was maintained and how the tile was laid all play into its longevity. Here are some things that effect the life of the roof:
Underlayment: Clay tiles will last 50 years, but they are not what protects your home. The underlayment, a weatherproof membrane, is what protects your home. It generally lasts eight to 20 years. Specifications for underlayment can be found on Rosie's Consumer Guide for Roofs (tucne.ws/rosieroofs
).
Maintenance: The better the maintenance, the longer the roof life. Making sure cracked tiles are replaced and gutters cleaned are two great ways to add life to the roof. Choose a roofer you can trust and have them check your tile roof once a year.
Faulty installation: Stretching is the practice of spreading tiles farther apart than the industry recommendation of 3-inch overlap. This allows water to enter under the tiles causing damage. The only way to cure this problem is to re-lay the roof to the standard 3-inch spacing.
Water flow: Water that does not make its way off a roof generally finds a way under the tiles and into the underlayment causing rot and deterioration of the roof, underlayment and eventually wood. This leads to the chance for a leak in the event of rain.
Q: Can I take care of the maintenance myself?
A: Yes and no. We like to tell homeowners to keep their eye on the roof but, don't step on it. The more you stay off of your roof, the better. Not only could you break tiles and cause damage, a pitched roof takes expertise to navigate. Take the time to find a qualified roofer and have them come out once a year to inspect the roof and make any needed repairs. Homeowners are best suited to do a bi-annual inspection.
Things to look for from the ground or ladder:
Loose and missing tile on the roof itself;
Water damage in the attic;
Water spots on the ceiling of your home;
Clogged gutters.
Q: Should I use the contractor that is working in my neighborhood this week? He has knocked on my door several times and seems like he is offering a good deal.
A: Caution! Do your homework! It is heartbreaking when homeowners are taken advantage of by dishonest contractors. That generally happens when a homeowner assumes that a contractor is reliable without doing their homework. Start at the Arizona Registrar of Contractors and make sure that the contractor is licensed, bonded and insured. Check that the license is active and free of complaints. But you can do more. Rosie offers his tips for choosing a reliable contractor at tucne.ws/rosiecontractors or you can call 1-888-767-4348 for a free copy. A healthy roof adds value to your home and protects the people and belongings inside. Take care of it and it will take care of you.
Rosie Romero is the host of the Saturday morning "Rosie on the House" radio program, heard locally from 10 to 11 a.m. on KNST (790-AM) in Tucson.