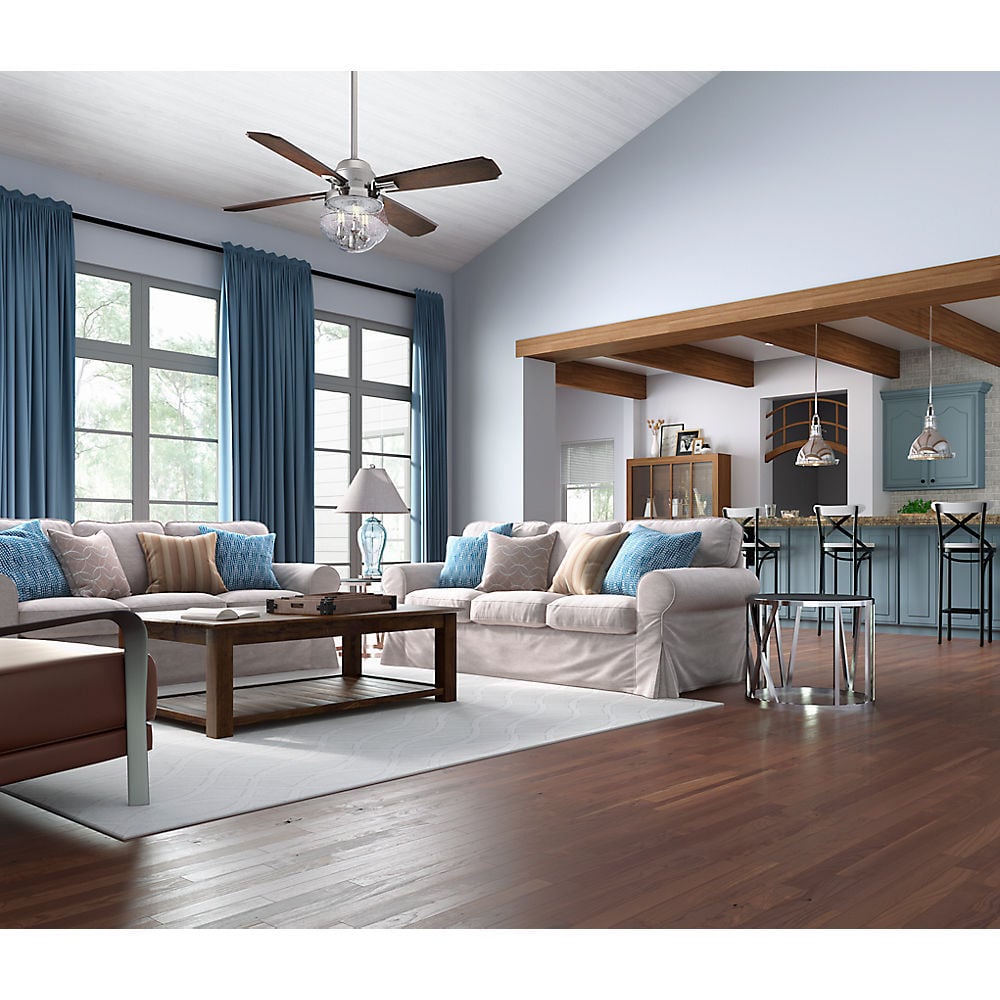 Each year, thousands of Arizona residents email or call Rosie Romero's radio show with questions about everything from preventing fires in their chimneys to getting rid of tree roots invading their sewer system. His goal is to provide answers that suit the specific lifestyle wherever someone lives in Arizona.
QUESTION: I want to install a ceiling fan in the large master bedroom of my Tucson home. The ceiling is a vaulted, cathedral style, and there's no light fixture or fan currently installed in the room. So what kind of fan can I use in this slanted ceiling? How big a fan do I need and where should I install it?
ANSWER: You are going to need an electrician to help you. The first thing you want to find out is whether you have access in that high ceiling to install an electrical junction box so that you can turn the fan on and off with a wall switch. Or you can install the fan so that you turn it on and off with a remote control.
However, the installer will probably have to open up the ceiling for the installation in order to install a secure reinforced ceiling fan electrical box. You want your fan to hang about 8 to 10 feet off the floor. You can use extension rods to do that while putting in the fan. You also want your fan to be from 52 inches wide up to 84 inches. Don't be afraid to oversize the fan because today's fans can be set up to provide a gentle breeze without making a lot of noise.
Q: I want to install a fan in a bathroom that already has track lighting in it. It's a room that really needs cooling off in the afternoon because it's on the west side of the house with a really big window.
A: You probably need to remove the track lighting so that you can put in a reinforced ceiling electrical junction box in that area for a fan. A simple ceiling fan can do the job for you.
Q: I have some 15-year-old cottonwood trees, and they are dying off. The bark is coming off the trees, and there is black wood underneath the bark. The trunks are about 14 inches in diameter. The trees are in a grassy area and are sprinkled with irrigation water. What can I do about this?
A: It might be an issue with a fungal pathogen that is caused by watering. If the roots are really deep in the ground, the bark is most liable to be attacked. You need to dig down to find the root collar and get the soil out of the way. The roots can handle the water, but the trunk has to stay dry. You probably want to use a fungicide as well on your trees.
Q: I have three 30- to 40-foot-high Aleppo pines in my backyard that are looking a bit yellow. They also have a lot of dead needles. I've been watering a lot, but wondered how do you fertilize them?
A: You can do it with deep root injection or saturate the root zone on the surface with fertilizer. You can also use granular fertilizers. But I'd also advise you not to put too much water on the trees or you could cause them to develop Texas root rot, a fungus we've seen in this area. As for those dead needles, the tree will probably have to cast all of them off before it puts out new needles.