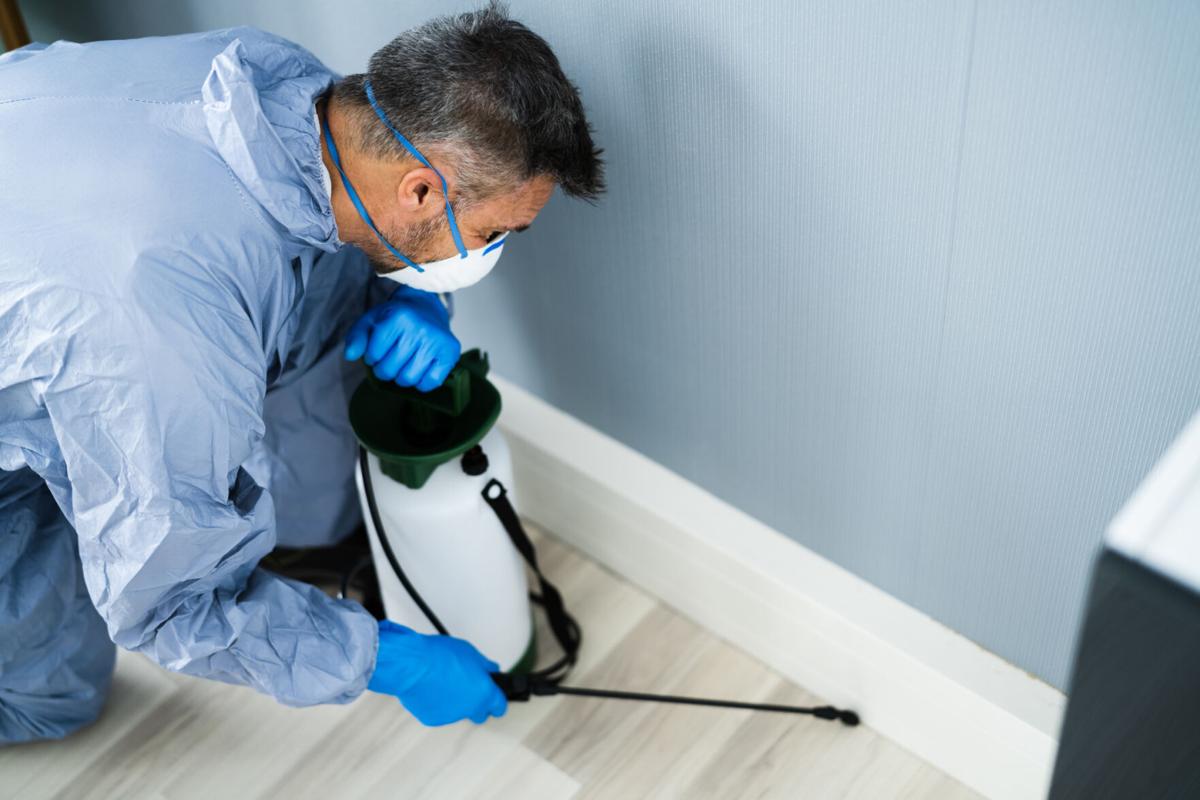 Question: How can I get rid of crickets in and around my home?
Answer: If you're seeing crickets inside your home, then more serious predators are sure to follow. Get rid of those crickets fast.
Here's what not to do: Don't empty a can of Raid on those creepy crawlers. Sure, you'll drown the ones you can see, but their friends will simply sidestep the chemicals when they come out of their hiding places.
A better strategy is to find out where they're hiding and lure them out with a granular food bait that will trap them. You also can use sticky traps or concoct your own traps using a jar containing some water and molasses.
Q: How can I get rid of ants around my house and yard?
A: We have compiled a list of recommendations from the hosts, listeners and Rosie on the House extermination partners.
Small apple slices (kills the queen ant due to digestive problems)
Corn meal (may harm bird digestion, use with caution)
Grits (safe for bird digestion)
Cinnamon (deterrent only)
Avon Skin So Soft in a spray bottle, diluted with water (also helpful to keep mosquitoes off your skin)
Organic eradication products
Diatomaceous Earth also commonly referred to as D.E.
Common over-the-counter ant poisons:
Amdro (FDA-approved formula and less toxic than table salt)
Max Force (FDA-approved formula)
Solutions not recommended by Rosie on the House
Don't use kerosene. Not only will it harm the soil for planting, but it can also ignite.
Moth crystals can be more toxic than moth balls.
Q: How can I prevent bugs from getting in my house?
A: Our exterminator friends tell us to expect unwelcome houseguests like spiders and scorpions from March until the end of November. In the winter, they are content to live outside because the weather is pleasant. Scout around your yard to find their hiding places. Favorite hangouts are under decorative boulders because there's usually a space of an inch or so between the rock and the soil — plenty of room for them to live without being noticed. Roll the rock away, kill the pests you can see, and then fill that space in with gravel or expansion foam.
Q: Is termite control a do-it-yourself job?
A: No way! Termites congregate in the thousands. It takes full-strength pest-control products and a trained professional to locate them and destroy them.
You can try baits and pesticides, but it's unlikely that you will eradicate a significant number of the bugs — or that you'll have the time or discipline to shoo them away for good.
The pros have special equipment that the average homeowner is unlikely to have, like hammer drills, sub-slab injectors, rodding devices, engines equipped with pumps and protective gear.
Q: How can I keep scorpions away from my home?
A: You live in the desert and so do scorpions. It is estimated that the Arizona desert is home to three scorpions for every 10 square feet. Fewer live in busy neighborhoods.
If you have any kind of insects in and around your home, you've got scorpions. You can drag them into your house when you pick up a blanket, a box or shoes that have been left outside. Look for them when you pick up those items. Don't put your feet inside those shoes until you shake them out.
Scorpions have poor eyesight. They hide during the day and come out at night. They like to hide under rocks, patios and foundations.
Q: How can I keep spiders out of my house?
A: The best way to keep spiders and scorpions out of your house is to keep crickets out of your house. To spiders and scorpions, crickets are gourmet food.
Here are some ways to keep spiders out and how to get rid of them once they get in:
Destroy spider webs as soon as you see them.
Regularly dust the corners of your ceilings and behind doors that are open much of the time.
Turn off your outdoor lights. They attract the flying insects that spiders like to eat.
If you have scorpions or black widows, which can be dangerous, call a pest-control professional to get rid of them.
Q: How can I get rid of cockroaches?
A: Cockroaches and ants are probably the most common pests.
Arizona ants can get out of control. You can douse them with Raid, but that will only kill the ones you can see. Their friends won't be too far behind and will sidestep the poison.
Your best prevention is a clean house. Ants love food. So don't leave any around. Sweep and mop your floors often.
Keep debris and wood away from your house.
Cockroaches don't cause any structural damage to your home, but they can spread germs and even trigger your children's asthma.
Rosie Romero is the host of the syndicated Saturday morning "Rosie on the House" radio broadcast, heard locally from 10 to 11 a.m. on KNST (790-AM) in Tucson.