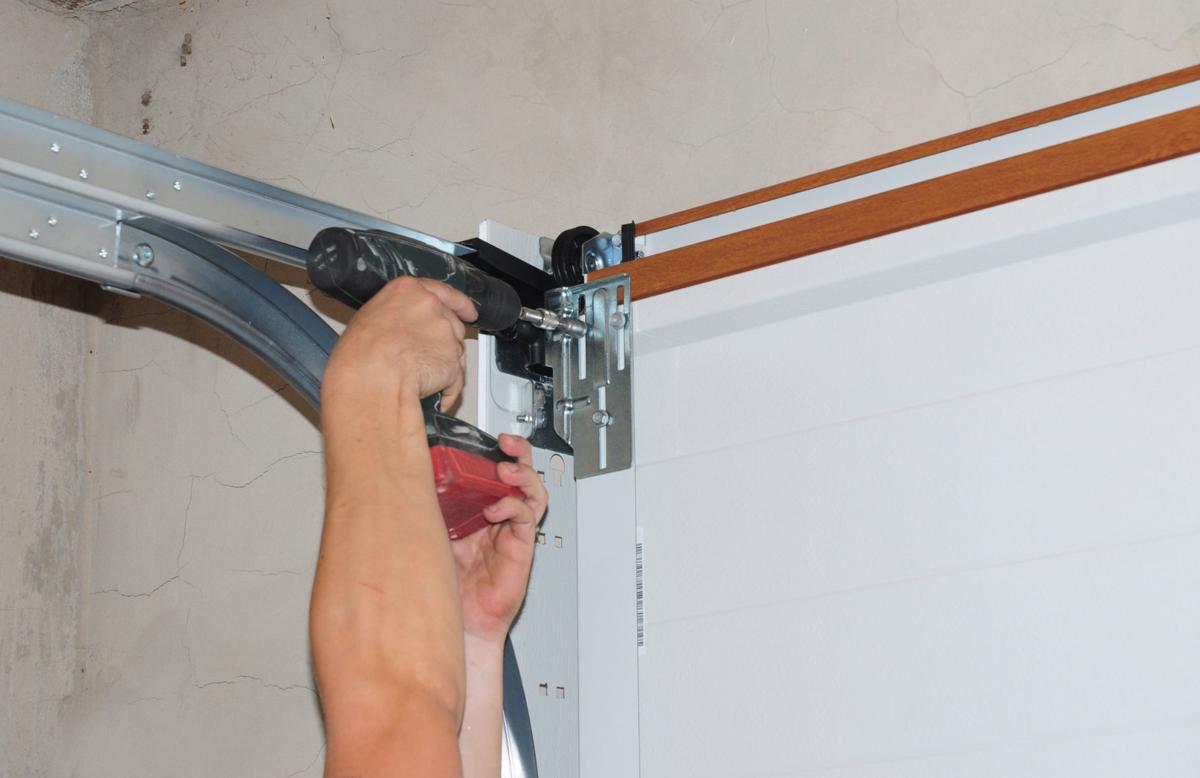 Question: I have a home built in the '50s that has a carport and I am thinking of converting it to a garage. How do I get started?
Answer: Carport conversions require a permit, so start with a visit to your local municipality to make sure you understand the zoning rules. When you begin the process, you are going to be surprised to find there are code requirements that add quite a few steps to keep the project legal. One significant requirement is that there must be a fire barrier between your enclosed garage and home. The enclosed garage ceiling must also be fire rated. This gets a little tricky if you have an attic access panel in the carport ceiling (more info below).
Q: What other restrictions should I consider?
A: If your neighborhood is part of a homeowners association, get permission for the project before you start it. I've seen too many heartbroken — and angry — do-it-yourselfers tearing down walls that violate HOA rules. When it comes to HOAs, it's easier to get permission than forgiveness.
Q: What should I think about in creating my new space?
Decide how you want the garage to look. What materials will it be made from? Decide where the walk-through door will be and if you want a window. What kind of roof will it have? What touches will you include so it complements the look of the house? You might have to show a to-scale diagram to city officials before they'll give you a "residential construction" permit.
Get help. If you're ultra-handy, a carport conversion might be a do-it-yourself job. Still, it's easy to find a remodeling contractor who is familiar with codes and knows how to do the project right. Consider the kinds of work you might need a professional to do: add lights and electricity for the automatic garage door; pour concrete; build a wood frame; hang drywall; paint; and install the garage door.
Use masonry instead of wood, at least for the bottom 6 or 8 inches of the new walls you build. If your carport butts up against the kitchen, you'll have to build a long wall on the opposite side of the new garage. If you build with wood and if the drainage around the carport isn't great, the new wall will invite puddles to form around its base. That leaves the wood prone to wood rot and termites.
Q: Is it necessary to insulate the garage?
A: The temperature of the garage will be at least 100 degrees in there all summer, proper insulation will make a big difference in the comfort level. Plan ahead for what you would like to do in the garage. Is it just for parking or will you use it as a workout center, or handyman projects? If you plan to spend time in the garage, consider cooling it with a mini split AC unit. And the type of garage door you purchase will make a big difference in the comfort level as well. Be sure to choose an energy-efficient, insulated garage door with a safety sensor that prevents it from closing if anything — or anyone — is in its path.
Q: What are the details of the fire code?
A: Each city has very specific requirements to keep you and your home safe. Be sure to comply with them all. If your new garage shares a wall with your house, you'll need to build a buffer between them in the form of a one-hour fire-rated wall or ceiling. The door between the house and the garage has to be spring-loaded so it closes automatically — and the material it's made from has to be fire-rated as well. In addition, if you have a kitchen window looking onto your carport, you'll have to get rid of it when you enclose the new garage. You'll find all of the fire safety regulations in your city's building code.
A: You will want your garage to be set up with proper GFCI receptacles at strategic locations for recharging and using tools or running your shop vac.
Sprout new ideas
With our home & garden newsletter!