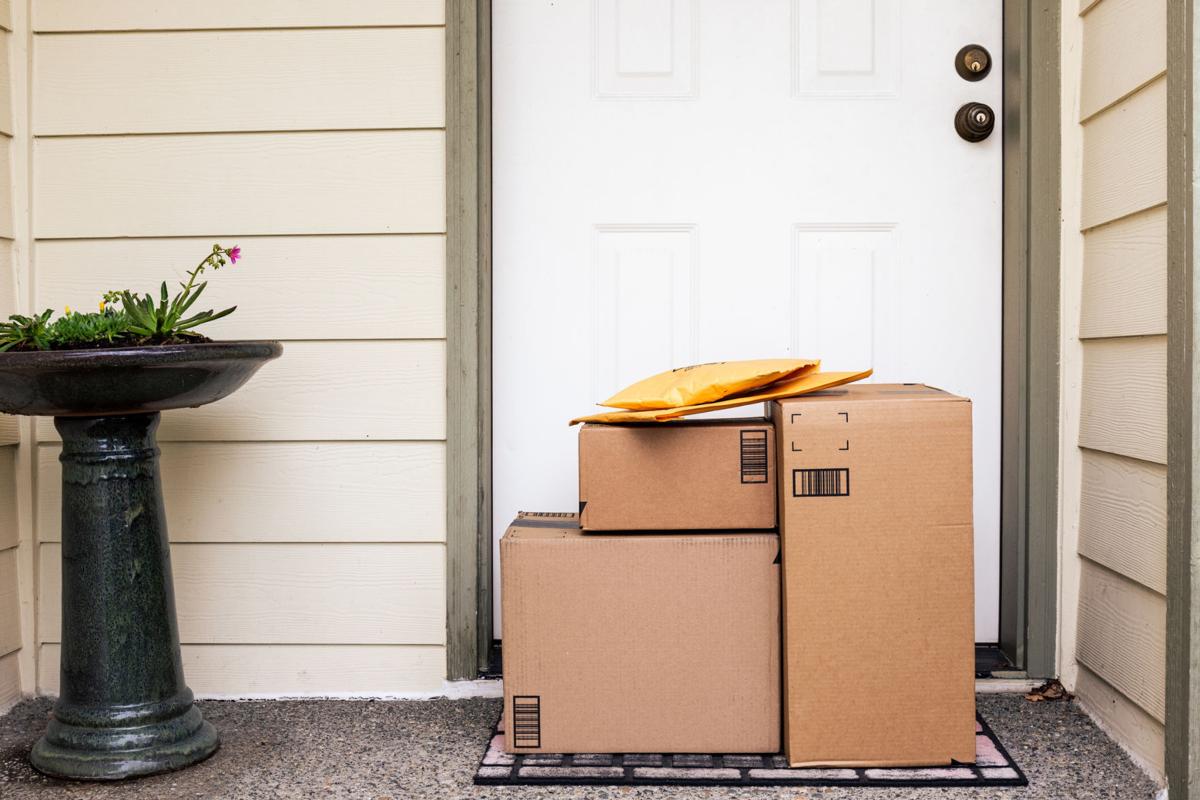 Question: I have had packages stolen from my front door twice. What can I do to secure them when I am not home?
Answer: There are several things you can do to prevent porch pirates from stealing your packages:
Look — Pay attention to the traffic in your neighborhood. Is there a vehicle that consistently follows the delivery truck? If so, try to get a license plate and report it to the police.
Nextdoor — This app connects neighbors to each other and is a helpful tool for them to give each other a heads up about crime in their neighborhood. Many users post screenshots of porch pirates in an effort to catch them.
Leave detailed delivery instructions — When filling out the delivery section, point out specific places to leave the package.
Expedite delivery — Most shipping companies guarantee expedited packages by a specific time of day. Have the shipment come when you know someone will be home to collect it.
Tracking — Track your packages to know where they are in route and the timeframe of expected delivery.
Signature required — Request a signature when the package is delivered. If you won't be home to sign for your package, ask the delivery service to redirect it to a trusted neighbor's address. You can also request a delivery confirmation. FedEx can redirect your package to a FedEx location for up to 14 days free of charge. Or re-route your package to another location or schedule another delivery time. A fee will apply.
Security camera — Install a security camera and doorbell, such as Ring, so you can see who is at the door. Consider installing a camera above the garage. The cameras positioned at the front door in most homes do not capture activity on the driveway. This camera will provide another shot, one that may be close enough to get the car model and license plate which you can report to the police and warn your neighbors.
Motion lights — Motion lights illuminate an area when they sense movement and will shut off automatically when the movement stops. With built-in motion sensors, the lights will only turn on if motion is triggered near the light. If you want the light to turn on sooner, consider installing your motion sensor in a corner closer to the front of the building. You can also adjust the sensitivity settings for cars, people, or the random neighborhood cat strutting by.
The porch pirate bag — This 30-inch x 40-inch PVC reinforced nylon bag locks to your front door or gate. Instruct delivery people to drop your package inside the bag and secure it using the attached combination lock. It is only available on Amazon.com and sells for $34.95.
Amazon key — Packages are left inside your home or vehicle with the use of a smart lock, security camera, and the Amazon Key app. You remotely unlock your door via the app to let the delivery person inside. Watch live footage of them coming and going. Caution: unlike other delivery service drivers who generally deliver to the same route every day, Amazon drivers regularly change. This opens your home to more eyes accessing entry and goods.
Package guard — This Frisbee-like device is a virtual security guard. Connect it to your WiFi and position it on your doorstep, instructing delivery people to place packages on top of it. An alarm will sound when a porch pirate attempts to steal the package or the Package Guard device itself.
Commercial delivery – Ship packages to a commercial address if possible. Drivers leave packages inside, eliminating the risk of porch theft. Most carriers will not leave packages outside of a commercial address after hours.
Amazon hub locker – Upon checking out choose one of the Amazon Hub locations in your area. Locations include convenience and retail stores. After receiving your pickup email notification, visit the location within 15 days and pick up your package. There is also Amazon Hub Locker+ which features more options.
Off-site lock boxes – In addition to Amazon, FedEx and UPS also offer lockboxes to keep your packages secure.
Front door drop box – Bolt parcel drop boxes or lockers to your front porch. There are many manufacturers and styles to choose from at home supply stores and oddly enough, online. Prices range from less than $100 to nearly $900 depending on the size, material, and locking mechanism.
Don't let thieves win. Thwart their attempts with these options.
An Arizona home building and remodeling industry expert since 1988, Rosie Romero is the host of the syndicated Saturday morning Rosie on the House radio broadcast, heard locally from 10-11 a.m. on KNST (790-AM) in Tucson. Ask Rosie on the House your homeowner questions by emailing info@rosieonthehouse.com or call 888-767-4348.