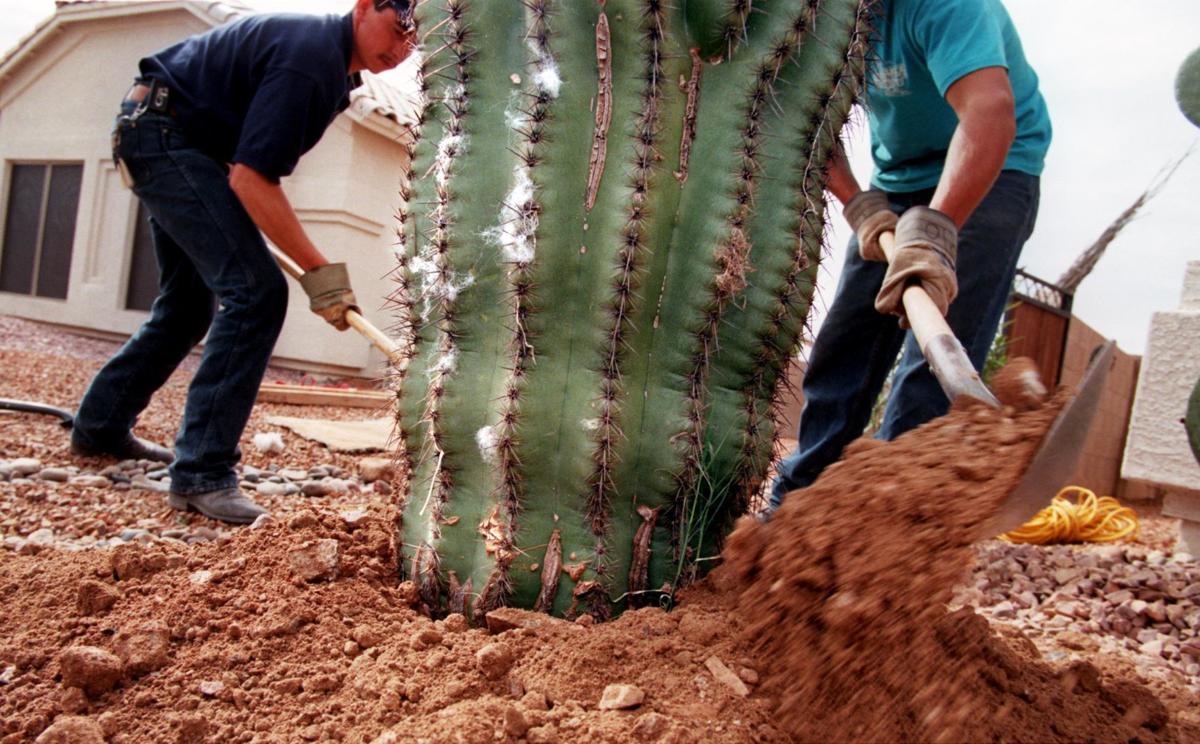 Rosie on the House has covered a lot of topics in our 30-plus years. Our website gets approximately 70,000 page views every week. Readers poke around looking for recommendations on Arizona homeownership.
At the end of each year we look back at the topics that we received the most questions about and thus the blogs that received the most website traffic in 2019, including one from 2017 that continues to be of high interest. Here are the top three:
SECURE YOUR HOME
First appeared Aug. 6, 2019
There are few things that make a homeowner feel more compromised than knowing someone has been tampering with their home — inside or out.
Here are some solid tips that will help make your home a less desirable target.
If you are worried about your home being burglarized, protecting vulnerable points of entry for your home is a great place to start as burglars want to spend less than 60 seconds at your front door.
Visibility is key. Light the front door and install motion sensors lights. Make sure there is a good line of sight between your house and the street and to your neighbors.
Err on the side of caution. Install wide-angle peepholes and don't open the door to anyone you don't know.
Re-key a previously occupied home. You never know how many old keys are out there.
Secure the door by installing a solid-core or hardcore wood door to make it difficult to kick in. Use effective hardware including double cylinder deadbolts and bump proof locks.
Add a smart lock. A good smart lock like Lockly will allow you to let someone in even when you are away from home.
Add a Smart Doorbell like Ring that allows you to monitor the activity of your front door. You can share videos with your neighbors to create a neighborhood watch.
Add a sturdy, dead-bolting security door.
WATER HEATERS
First appeared Oct. 8, 2019
You rely on your water heater for all the hot water you need to cook, clean and bathe. When you can't get any hot water or your water heater stops working, it's a major inconvenience. Not many people enjoy a cold shower.
Water heater replacement can be a time-consuming and costly endeavor. Furthermore, knowing when to replace your water heater can be difficult to gauge due to our year-round warm temperatures. The water heater is generally the first appliance that needs to be replaced in your home.
Most people wait until their water heater fails before replacing them. Rosie-certified partner, Ashley Green, general manager of All About Water, estimates that 80% of all conventional tank water heaters will rupture resulting in damage. Read the full blog at tucne.ws/waterheaters.
ALL ABOUT SAGUAROS
First appeared Jan. 25, 2017
Often on "Rosie on the House," we get questions from homeowners who have saguaros in their yards or want to plant a saguaro. Here are seven things you may want to know about them as well:
Can I dig up my saguaro and get rid of it? Other versions of this question: Can I give my saguaro to my neighbor? Or can I sell my saguaro because I could use the cash?
You probably know that saguaros are native plants that have state protection. According to the Arizona Department of Agriculture, you as a landowner have the right to destroy or remove any plant on your land.
But with native saguaros, you must notify the department first. You also have the right to sell or give away any plant on your lot. But if you're transporting the cactus somewhere else, you need a $7 permit and a tag for $8. You don't want to forget the permit or you may end up being fined. If you're hoping to sell a saguaro to a plant dealer, by the way, it needs to be in almost perfect condition. Read the full blog at tucne.ws/saguaros.
For more do-it-yourself tips, go to rosieonthehouse.com. Rosie Romero is the host of the Saturday morning "Rosie on the House" radio program, heard locally from 8-11 a.m. on KNST (790-AM) in Tucson.
Sprout new ideas
With our home & garden newsletter!