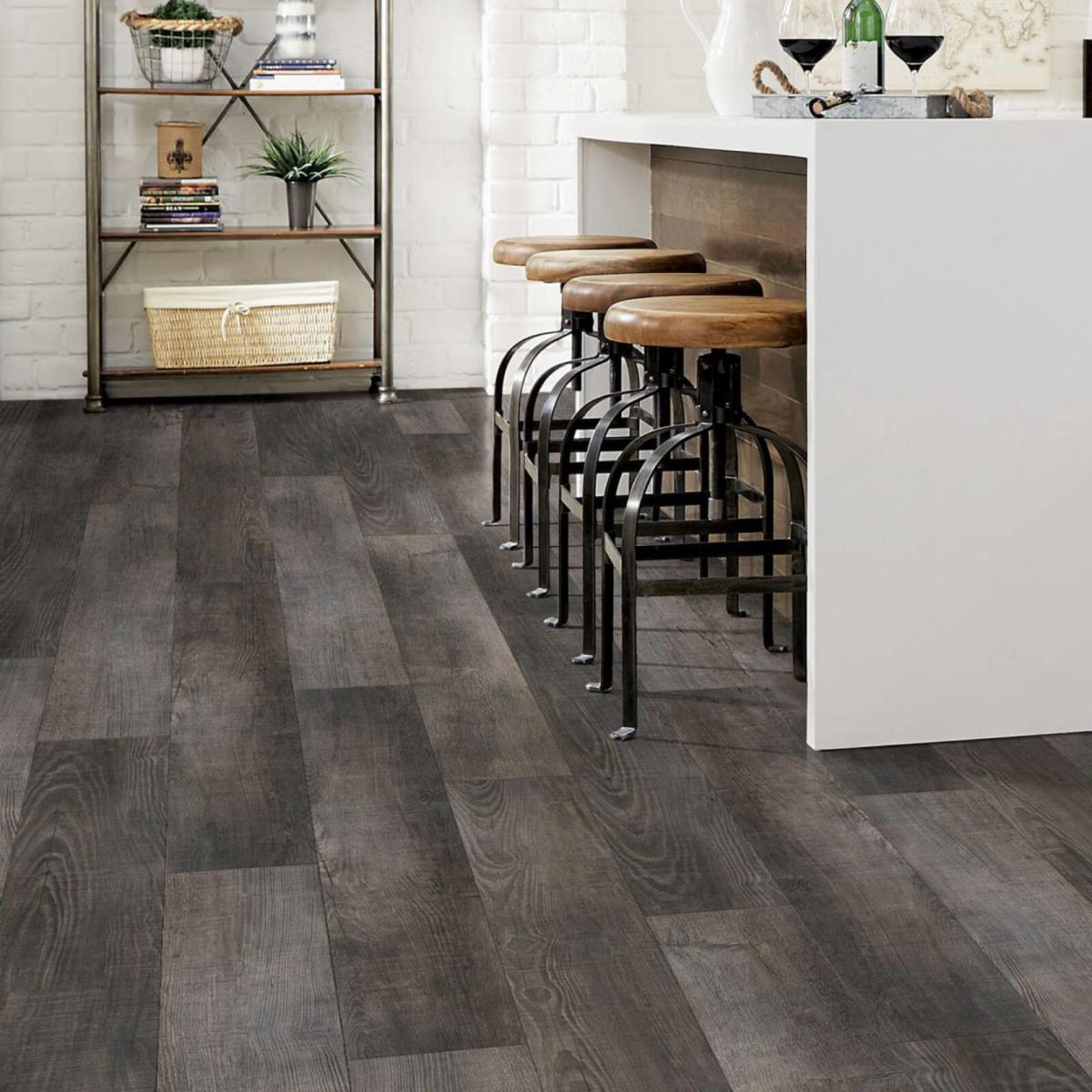 Question: We are getting ready to redo the floor in our home. We are looking at the new lines of luxury vinyl planks (LVP). Do they have a good reputation?
Answer: Luxury vinyl planks have certainly gained in popularity. In fact, according to realtor.com, LVP are currently among the top three homeowner choices for flooring.
They are more durable than laminate and less expensive than the other top two most popular floor surfaces, wood and porcelain tiles. Because they are waterproof, they can go in the kitchen and bathroom with ease unlike wood flooring.
It seems that the days of wall-to-wall carpet or linoleum are a thing of the past. Tile will always be around but, the downside to tile is that grout is a continued maintenance issue. Carpet is great for sound control and is a great choice for color and warmth but homeowners have grown tired of it in high traffic areas.
Q: What makes luxury vinyl plank different than other products?
A: Luxury vinyl planks are easier to install than tile. Vinyl is a floating product, which means it does not get glued into place. Each plank is backed with a foam or cork pad, so the vinyl never touches the floor, only the foam or cork backing does. This technology, which allows the planks to float, also keeps it from being affected by foundation shifting. The planks have interlocking edges, allowing them to be locked in place.
Q: Can I install LVP myself?
A: Installing LVP as a DIY project is doable, but professional techniques can make a real difference in the look of the finished product. Also, a floor installed incorrectly will not be backed by the manufacturer's warranty. One important tip is that vinyl should not be caulked. Professional installers use a saw to undercut door trim, sliding the planks underneath instead of bringing the vinyl up to the trim and caulking it. This gives a nice professional touch.
Q: I see a big difference in pricing at different stores. How do I choose a quality product?
A: There are many different brands available. We talked to Shaw Floors representative Mitch Taylor of Bram Flooring. He explained the quality of the protective coating and the wood look simulation are two important factors in pricing.
Clear Coat: The price for vinyl planks ranges from $2.50 per square foot up to $5 per square foot uninstalled. There are many grades of this product. The entry level layer has a thinner protective
clear coat. The more durable the coat, the more expensive the quality. Heavy traffic demands a better grade with a more durable surface.
Wood look: The more realistic the look of the planks, the better the quality. For instance, if you look at the places where there is a 'knot', you will observe a marked difference. Generic prints do not match the flow of the wood. The more expensive grades texture match, achieving a very realistic look. One way that realism is achieved is through the number of prints per batch. In nature each plank of wood is individual so the more prints per batch, the more realistic the look. Varying prints start from five to 10 different prints per 1,000 square foot. Higher end product will have 50 to 60 prints for the same area.
Noise factor: Hard surfaces create more sound in a home. The sound level with LVP is less than tile but more than carpet. Sufficient furniture and non-rubber backed area rugs will help diminish sound. There are several solutions for absorbing sound. There is a thicker grade LVP available where noise reduction is desired. It runs about $5 a square foot. It absorbs noise and also creates easier transitions from one type of floor to another.
Maintenance: Once the LVP are installed, they are easy to care for. LVP are cleaned with water and a neutral cleaner. Luxury vinyl planks will scratch if they are not cared for properly. Felt protectors on furniture feet are recommended. Dragging a heavy piece of furniture across the room will leave a mark. A workman who drags a ladder across your floor or a dog with long nails can also leave marks.
Warranty: Warranties vary by brand. Luxury vinyl planks manufactured at Shaw Floors, for example, come with a 50-year warranty. The warranty does not include scratching or denting but does include discoloration and delamination. Dealers that work directly with manufacturers and carry quality products ensure that the product will be installed properly and that the warranty is protected.
Updating your home with new flooring like the waterproof vinyl planks is an easy way to update the look of your home and cut down on maintenance.
Rosie Romero is the host of the Saturday morning "Rosie on the House" radio program, heard locally from 10 to 11 a.m. on KNST (790-AM) in Tucson.
Sprout new ideas
With our home & garden newsletter!