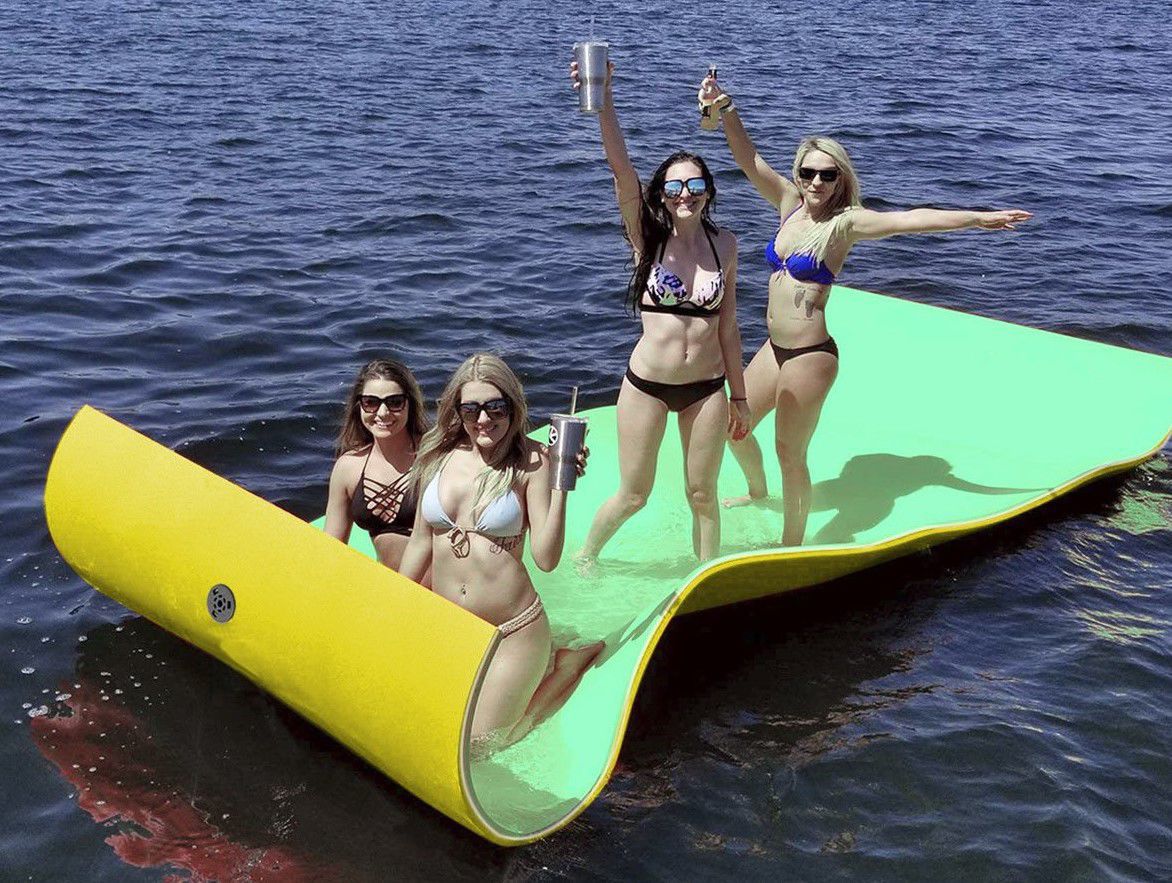 If you've been dreaming about a summer vacation lounging at the lake, you probably picture hours of floating in the water with friends and family. But packing multiple floaties takes up precious packing space and blowing up inflatable rafts cuts into your time in the water. That's why this giant floating mat from Goplus is a must-have item for your next getaway.
Relaxation for Everyone
This giant floating mat measures a generous 11.5 by 6 feet and is designed to support 880 pounds of evenly distributed weight or 4 to 6 people. It's perfect for lounging in the water and chatting with friends or giving kids a raft to rest on when they're tired of swimming. You can also anchor this pad to a dock using a bungee tether to prevent drifting.
Durability
This floating mat has two foam layers with a tear resistant mesh layer in the middle to prevent lacerations and punctures from forming. The XPE foam is eco-friendly, odorless, bouncy, and safe, while also being durable and bacteria resistant.
Easy Storage
Unlike individual floaties that can take up half the trunk on your weekend lake trip, this 17-pound floating water pad can support the whole family and rolls up to a compact size with three support straps.
Why Customers Love It
Customers loved that this floating mat was such a hit with children under 10 and gave them a place to rest after swimming. They noted that the surface had good grip and prevented falling when standing up on the mat. Adults loved this mat as much as children since it allowed them to relax and socialize without leaving the water.
Sprout new ideas
With our home & garden newsletter!