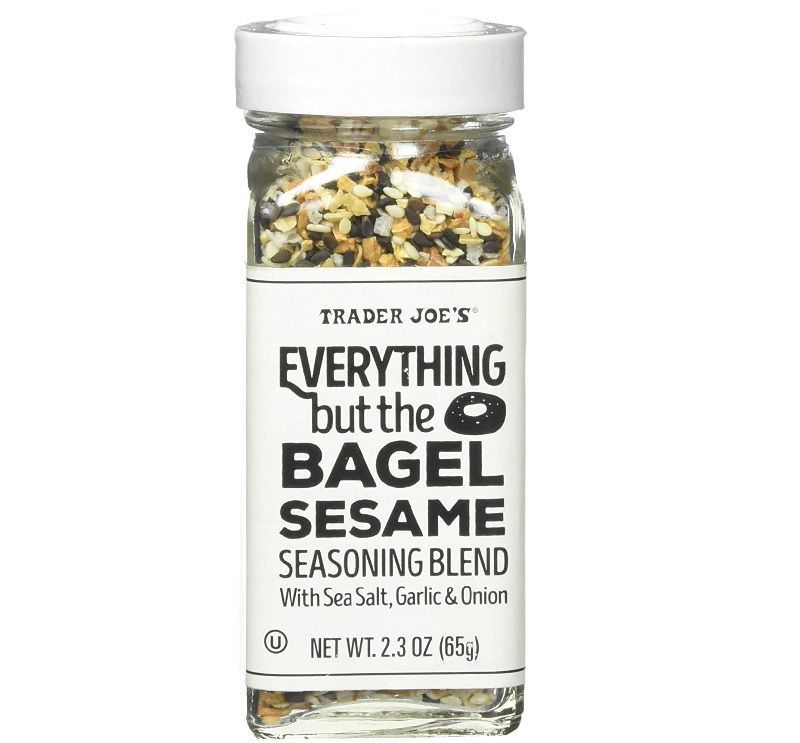 Trader Joe's is known for their affordable groceries, healthy freezer section items, and creative sauces and spice blends, but few Trader Joe's items have caught on quite like their "Everything but the Bagel" seasoning. This tasty blend of sesame seeds, sea salt flakes, dried garlic, dried onion, and poppy seeds (everything you'd find on your favorite everything bagel) had developed a cult following. If you're not lucky enough to have a Trader Joe's in your area, you can now buy the spice blend online.
How to Use It
"Everything but the Bagel" seasoning isn't just the perfect blend to sprinkle on homemade bagels—it has enough versatility to be added to hundreds of dishes. Add a sprinkle on top of avocado toast for extra crunch and flavor, in your omelets for that everything bagel taste without the extra carbs, or in homemade salad dressing for a garlicy kick.
Devotees have tried this blend in everything from poke bowls to meatloaf. The balanced blend is just flavorful enough without being overpowering that you can add it to just about any recipe where you'd add garlic and onion.
Why Customers Love It
Customers love how versatile and affordable this Trader Joe's seasoning blend is, earning it a 4.6 out of 5-star rating on Amazon with over 1,000 customer reviews. Reviewers sprinkled "Everything but the Bagel" seasoning on everything, from cucumber slices for a quick and healthy snack to grilled cheese sandwiches for a more complex flavor.
Sprout new ideas
With our home & garden newsletter!