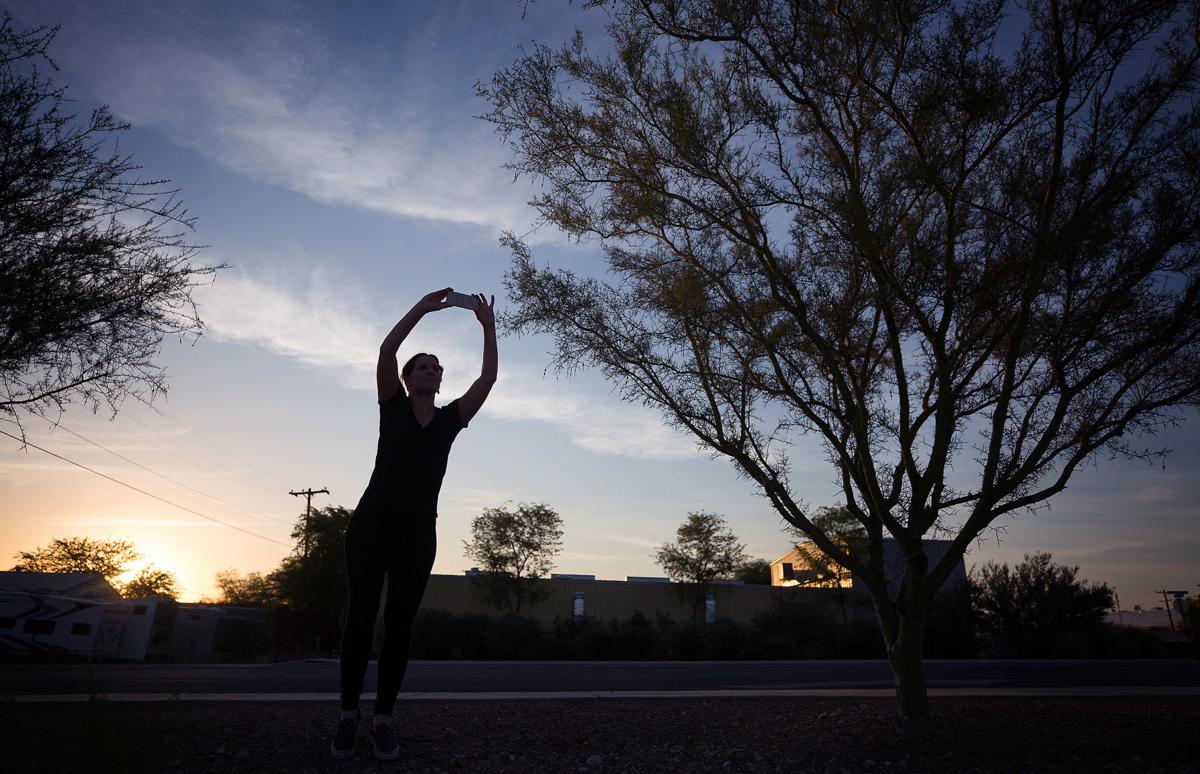 If you're an avid Instagram user in Tucson, you know there are countless accounts that show off the Old Pueblo's charm.
But there are a small number of accounts that showcase the city's less obvious beauty — abandoned buildings, vintage cars and the people who call Tucson home.
You might walk by an abandoned gas station and not give it a second glance. Maybe you see a pile of mattresses and think of them as eyesores.
But they're not, says Kristine Peashock.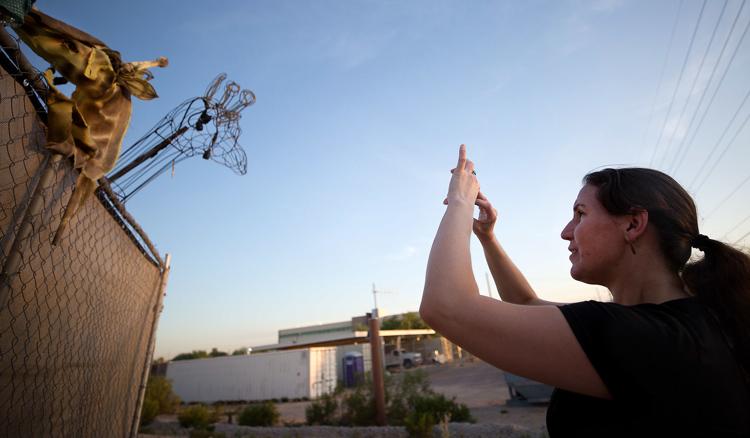 The Tucson Ordinary account is "emulating surreal, magical, beautiful and odd things that are an everyday sight but we don't take the time to see."
Everything she takes photos of — buildings, cars, artwork, signs — are accessible. "Anyone can walk by and see these places," she says.
"You make my crappy neighborhood look not so crappy," someone once told her. "It's cool to see people excited about their city," she says.
Peashock has lived in Tucson on-and-off for 20 years. When she most recently moved back, she found it difficult to connect.
"I was having a hard time connecting with people but I knew I wanted to connect with something," she says.
"I thought Tucson was boring, but that's really not the case."
To help her feel connected, she started taking photos of random things she saw. Eventually, the photos landed on Instagram.
"It shows people that wherever you happen to be, there's cool stuff if you look for it," she says.
Peashock, who has a background in photography, takes photos nearly every day, though it's almost never deliberate.
And she doesn't follow specific criteria in what she photographs.
"If it captures my attention, I'll shoot it," she says. "In everything I post, I really do think there's something beautiful."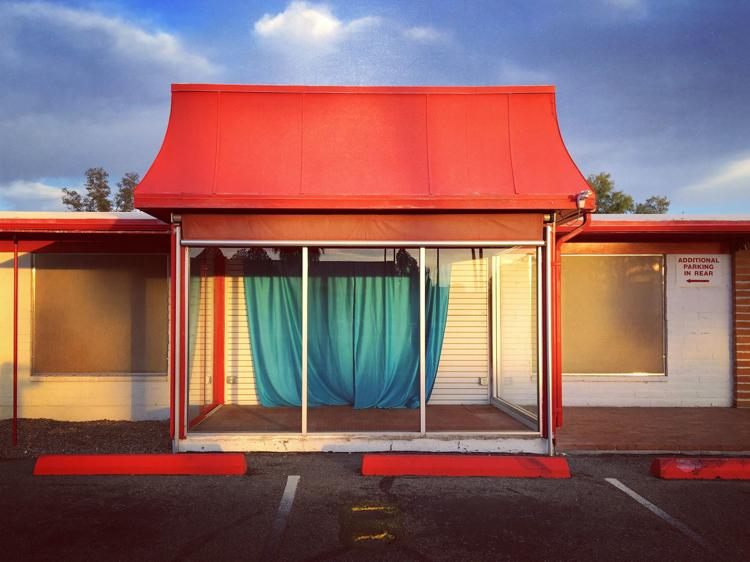 Another quirky thing with her account: The posts don't include the exact location and instead include the ward the photo was taken in.
"I didn't want to give exact locations — not because it's a secret, but to keep the location sort of open," she says. "I try to remove as much narrative as I can, so it's open to interpretation. It adds a mysterious quality."
Peashock says she doesn't see an end to the account.
"I could shoot every day of my life and not see all of Tucson — and I like that," she says.
Tucson Street started as merely a hashtag before it blossomed into a full-blown Instagram account.
A few years ago, Andrew Brown started taking environmental portraits of people he met on the street. He'd post them to his personal Instagram account and then slap a "Tucson street" hashtag on them — just for fun.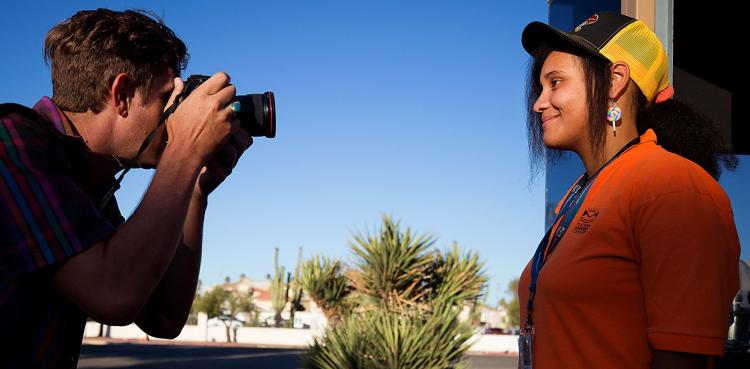 But when people started recognizing the hashtag, he thought: Why not start a separate account dedicated to the portraits?
You could compare Tucson Street to the Humans of New York project — but you shouldn't.
If you've ever seen Humans of New York, you'd know it features environmental portraits of people with a longer caption telling part of their story.
But for Tucson Street, the captions aren't lengthy. Sometimes they only mention the person's name.
"Mine are more motivated by the image," says Brown, a journalist for Arizona Public Media.
"It's more of a mystery when you see the person and don't know their background."
Sometimes he goes out to specifically shoot photos for Instagram. But other times, he spots interesting people at random.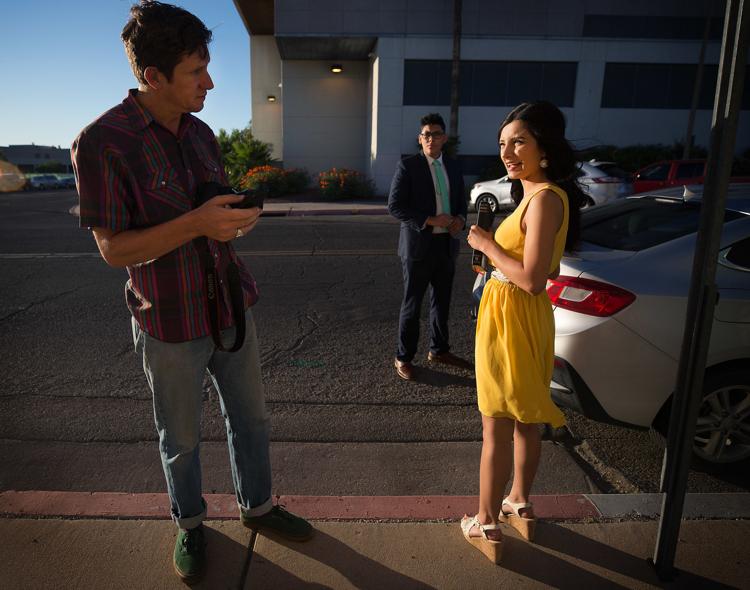 And there's no rule for what he thinks is interesting. Generally, it's something that might appear normal, but upon a closer look, might be a little odd.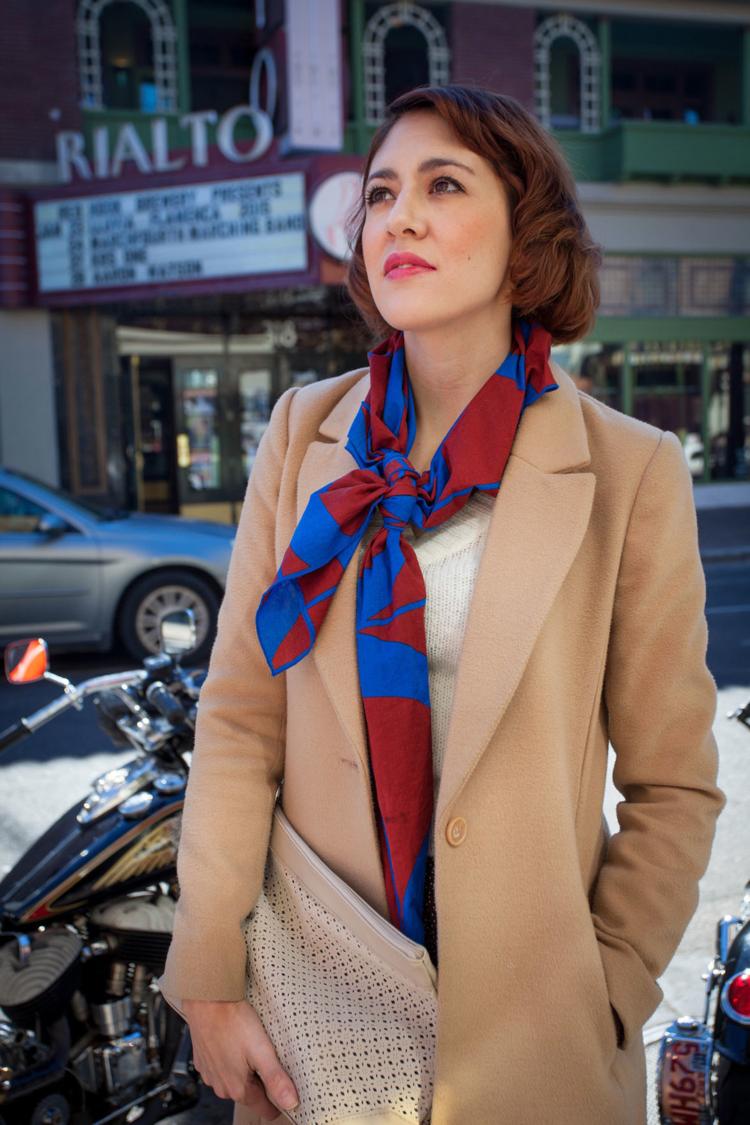 "I'm looking for something outside of the ordinary that cracks the facade of normalcy," he says. "It could be a strange T-Shirt, an odd color combination — something that pops or sticks out to me. There's no real formula for it."
Brown says his ultimate goal is to document Tucson as he sees it.
"I would like to keep it going and create a document of what Tucson was like during this time period," he says.
Like Brown's and Peashock's accounts, Women Series Project didn't start out on Instagram.
Molly Condit is a photographer who moved to Tucson in 2010. She's the founder of Great Bear Media.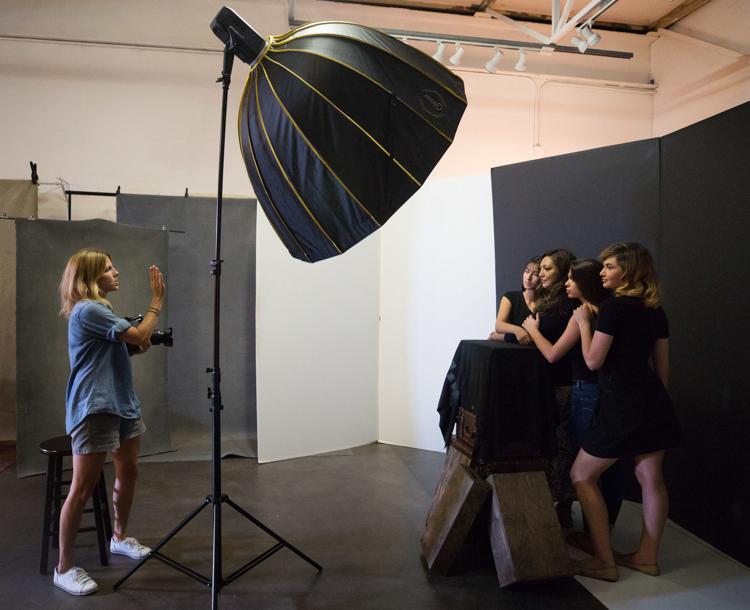 "I follow other photographers and one of them always stressed making time for a personal project — to be creative and fill your soul," Condit says.
As a photographer, Condit noticed that women aren't always comfortable being photographed.
She wanted to change that.
"I wanted to show that women of all shapes, sizes, backgrounds — you name it — that they can be photographed," she says. "It's less distortion and more self-love."
At first, when Condit had a client in for a portrait session, she'd ask if she could take a separate photo for a project she was starting. She hadn't thought about making an Instagram account until last year.
"It's kind of a way to show them you look fine. You're beautiful," she says. Most of the women in the photos are from Tucson.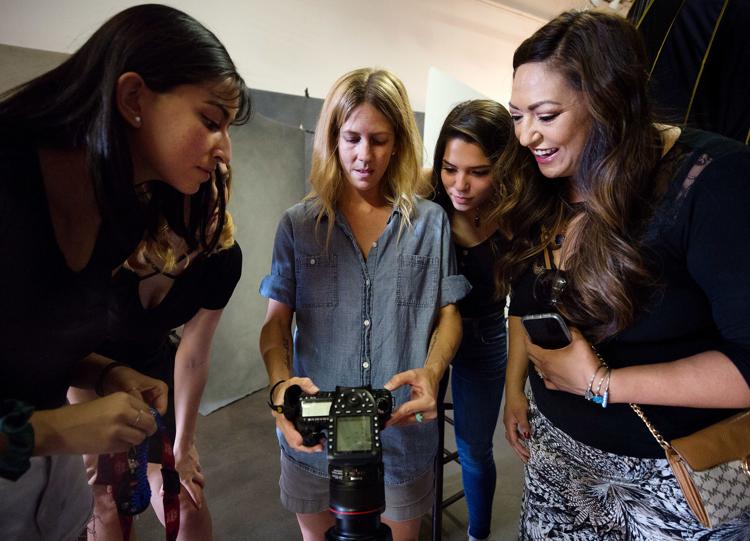 The photos for the project run on a donation-basis and only take about five minutes to complete. "I think the project on its own is empowering," she says. "They say, 'Hey, these are everyday women and I can do this too.' There's this inherent trust."
"It should be fun and relaxing," she says. "It shouldn't be stressful."
Condit also asks the women to share their occupations, ages, and "words on womanhood."
"It's their moment to share something and that means a lot to them," she says. "I keep stressing that there's no right or wrong. It's whatever you want to say."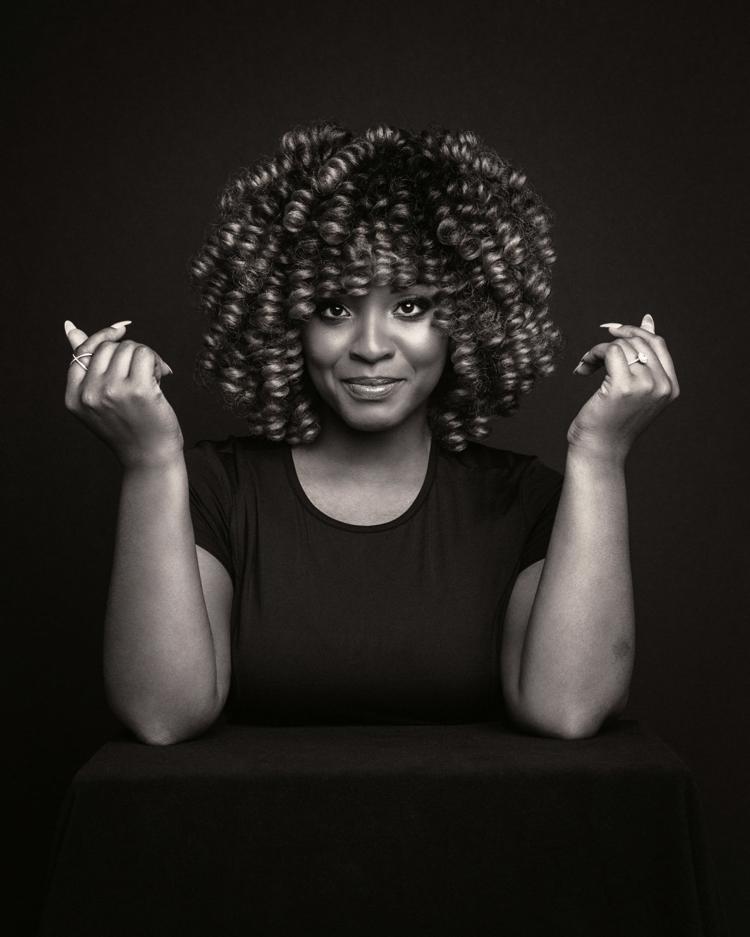 "I think there's a significant power in coming together and seeing different points of view," she says.
Ultimately, Condit says, her goal is to make sure the women like their photos.
Eventually, she says she'd love to turn the photos into a gallery show or a coffee table book. But for now, she doesn't see an end date.
Contact reporter Gloria Knott at gknott@tucson.com or 573-4235. On Twitter: @gloriaeknott
Be the first to know
Get local news delivered to your inbox!