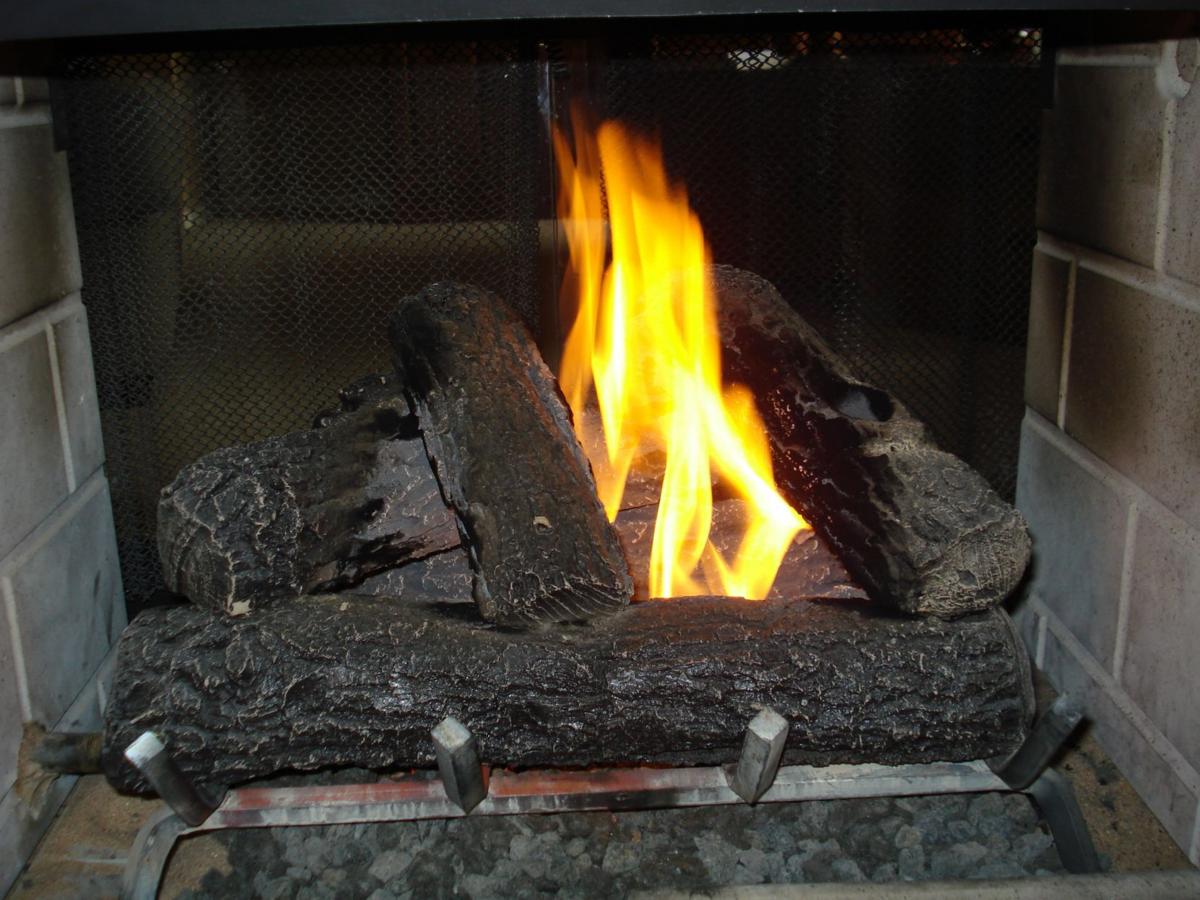 Each year, thousands of Arizona residents email or call Rosie Romero's radio show with questions about everything from preventing fires in their chimneys to getting rid of tree roots invading their sewer system. His goal is to provide answers that suit the specific lifestyle wherever someone lives in Arizona.
QUESTION: Where can I buy a chimney sweep brush so I can clean my chimney and fireplace myself?
ANSWER: You can probably call a chimney sweeping company to find out. I don't think I've ever seen one for sale anywhere. But cleaning a chimney is a difficult job if you don't have all the right equipment. You can end up with a very sooty mess inside your house if you try to make this into a DIY project —especially when you have a wood burning fireplace with heavy creosote buildup on the walls.
Although creosote is not a problem in a gas-burning fireplace, you still want to remove carbon on the walls and floor and clean up the artificial logs for cosmetic reasons. With a gas- or wood-burning fireplace, you also need to have someone check out the chimney on the roof to be sure it's capped so birds cannot nest inside. The cap also keeps out leaves and debris.
Q: I want to replace a south-facing wooden exterior door that leads to the laundry room in my home. The problem is that the door has problems with swelling depending on what the temperature is like outside. The door does not seem square, and it's not plumb either. What time of year would be the right time to replace it?
A: Instead of buying a wooden door this time, buy a metal or fiberglass door and use a metal frame. Due to the location of the door, you'll always have problems if you buy wood. Metal or fiberglass can be painted, and it will be more durable. Any time of the year is OK for replacement.
Q: Can you graft branches of two different kinds of fruit onto a dwarf citrus tree?
A: Yes, that's possible to do; that's what people sometimes call a cocktail tree. You can also graft two kinds of apples on an apple tree. But you can't graft apples on citrus trees, for example, nor can you graft branches of citrus onto apple trees.
Q: Driving through Texas recently on my vacation, I heard lots of radio commercials for some type of extra thick, textured paint that could presumably provide a lifetime rubberized "raincoat" as well as extra insulation for the exterior walls of houses. Why don't we use that kind of paint here in Arizona?
A: Homeowners did try paints with those extra coatings here in Arizona back in the 1960s, and 15 years later, all the homes had to have coatings stripped off again. The coating eventually fails, and then the textured paint sits there and begins to get moldy and musty. These types of paint as well as elastomeric coatings do not work well on homes in the desert. Be very cautious about trying them on your house.
Q: I planted 85 oleanders on a long fence line on my property some months ago. Most of the bushes took off and grew well, but there are a couple of them that aren't very tall. I've checked all the irrigation drippers, and the shorter plants seem to be getting enough water. So what could be the problem?
A: Try treating the short plants with a slow-release fertilizer for a while to see if they grow more quickly. However, things like this often happen when you plant a row of plants. Some might not flower as often as the others or may grow more slowly or may even die. They're not all going to develop in precisely the same pattern. It could be that you accidentally were sold some dwarf plants or it could be a pocket of hard soil that's under the short oleanders, or it could be some other problem.
For more do-it-yourself tips, go to rosieonthehouse.com. An Arizona homebuilding and remodeling industry expert for 25 years, Rosie Romero is the host of the syndicated Saturday morning "Rosie on the House" radio program, heard locally from 8-11 a.m. on KNST-AM (790) in Tucson and from 9-11 a.m. on KGVY-AM (1080) and -FM (100.7) in Green Valley. Call 888-767-4348.