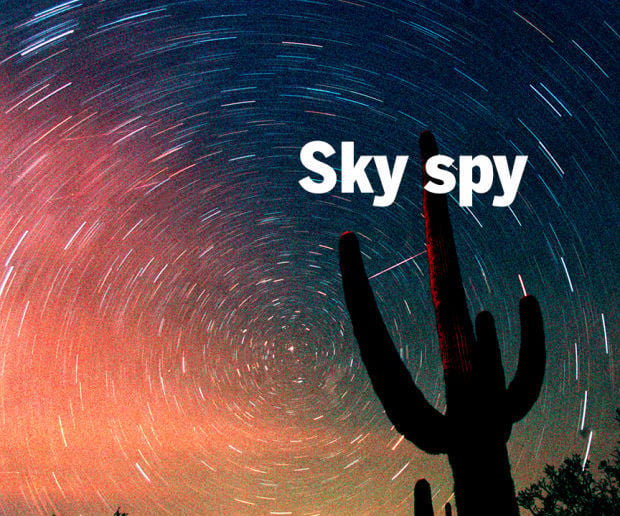 Happy Thanksgiving! There are countless things to be thankful for in this bountiful, great nation. Every year I give thanks for Tucson being the astronomy capital of the world and for our relatively dark urban skies compared to comparable cities around the world. We can easily see stars ordinarily blotted out by light pollution in other urban areas.
The sun sets at 5:19 tonight with astronomical twilight ending at 6:45. As always, try not to eat too much and save some energy to enjoy the evening sky. The 6-day-old moon sits in the bottom part of Aquarius the Water Carrier and just above the middle of Capricornius the Sea Goat. Unfortunately, Aquarius and Capricornius are dim constellations and will be hard to see because of the bright Moon.
At 8 p.m. the square of Pegasus the Winged Horse is overhead. Follow the three bright stars of Andromeda the Maiden (daughter of Queen Cassiopeia) to the east of Pegasus. Orion the Hunter is low on the eastern horizon. The moon sets at 10:54 p.m. making the sky darker. By midnight bright Jupiter will be 12 degrees above the eastern horizon. Seven degrees below Jupiter is Regulus, the brightest star in Leo the Lion, the front part of which has risen by midnight. We have these two beauties plus Orion and many more objects to look forward to in the evening sky in the next two to three months.
Be the first to know
Get local news delivered to your inbox!