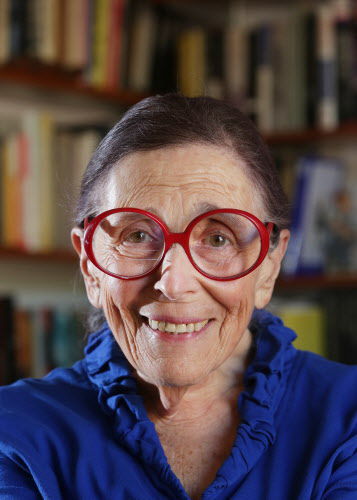 I am retired as a pediatrician, but I will always be concerned about the health and well-being of children. Not only my own descendants but also children everywhere. Children are the future. Everybody's future.
"The true measure of a nation's standing is how well it attends to its children — their health and safety, their material security, their education and socialization, and their sense of bring loved, valued, and included in the families and societies in which they are born." This sentence from the Innocenti Research Centre of UNICEF is as good a description of what all children need you will find.
"It takes a village to raise a child" is a succinct statement of our collective responsibilities to children. I like to focus on the corollary: without children, a village dies. Ignoring children, our own or other peoples, amounts to living life without thinking about the future. It means surrendering one important characteristic of being human: the ability to visualize and contemplate a future.
Adults, parents, teachers, doctors — all — teach children and tell them what to do. It's our job. In today's world when the grownups are bickering and the governments don't seem to be paying attention to critical problems, maybe it is time to turn this around. Time for us to pay attention to the children.
In an era of chaos, studded with seemingly unsolvable problems, there is hope. Greta Thunberg, 16, has galvanized the world by her fearless crusade on behalf of planet earth.
She is fearlessly speaking at important venues like the United Nations Climate Action Summit. She is telling it like it is. Telling the truth about our imperiled planet. She put the blame squarely where it belongs on those grownups in power who aren't paying attention.
"You have stolen my dreams and my childhood with your empty words … We are in the beginning of a mass extinction and all you can talk about is money and fairy tales of eternal economic growth — how dare you!"
She has successfully inspired schoolchildren to join her in protests, crediting the activism of students from the Parkland shooting as her inspiration. Climate scientists credit her with getting people's attention where many have failed. Saleemul Huq, director of the International Centre for Climate Change and Development in London, said: "Speaking as a climate change scientist who has been working on this issue for 20 years and saying the same thing for 20 years, she is getting people to listen, which we have failed to do."
I am impressed and inspired by Greta and her crusade.
I am convinced, after a lifetime of telling parents how to talk to their children, my task now is to tell parents and all grownups out there how and why to listen to these children.
Listen respectfully. Pay attention to their facts and their zeal. Use your resources to lobby as a concerned citizen on behalf of our planet. Let me paraphrase the speech made on behalf of the failing salesman in Arthur Miller's play "Death of a Salesman:" "So attention must be paid. He's not to be allowed to fall into his grave like an old dog. Attention, attention must be finally paid to such a person." Attention must be paid to our planet. If it falls into its grave and becomes uninhabitable, we all fall with it.
Why much ado about our changing climate? Because each year we delay, the problem increases to a point where it will be too late.
If you were to argue that there are other problems that demand our attention I would agree. I was taught to always list things in the order of their importance. My must do now list is climate, health care and inequality. All are vitally important, all need our attention, but climate leads the list because of the already irreversible changes that have occurred. Pretty hard to replace a melted glacier or get back billions of birds.
"OK, Dr, Heins, you have my attention. What do I do now?" As Greta and climate science teach us, it will take a village, a nation, a world working in unison to create the needed remedy for our ailing planet. If we don't start now the earth will get sicker and fewer remedies will work.
Look around you at your house and car to see what you as an individual can do to lessen your personal use of fossil fuels and decrease your carbon footprint. From lightbulbs to solar panels to electric cars.
"C'mon Dr Heins, what difference does a lightbulb make?" There are over 327 million living in our nation. We can each make a tiny difference that adds up to a major difference. Then we have the right to persuade other nations to follow our example.
Work with existing groups and create new ones as Greta did. Gaia in Greek mythology is the mother goddess of the earth. Gosh, do we need her now! Maybe some of my readers can start a "Geezers for Gaia" or "Geezers Supporting Greta." I don't march any longer at my age but I can follow the teachings and support the efforts of these remarkable children leading the way. And I can vote to support projects that support the earth.
Government programs can and do work. We got to the moon, didn't we? Private initiatives work too. MADD (Mothers Against Drink Drivers), a nonprofit organization in the United States and Canada, seeks to stop drunken driving, support those affected by drunken driving, prevent underage drinking, and strive for stricter impaired driving policy.
We need synergy between government and the private sector that sets priorities and has both clear goals and measurable outcomes. All it takes is determination, dollars, commitment, and a sense of urgency.
In pioneer America, if a barn burned down the neighbors came from far and wide to help the farmer put out the fire and rebuild the barn. The fires in California and the floods in the Atlantic coastal cities have already sounded the alarm. Why are we not listening? Greta and her followers hear the alarm loud and clear. Join me in following her.
Be the first to know
Get local news delivered to your inbox!