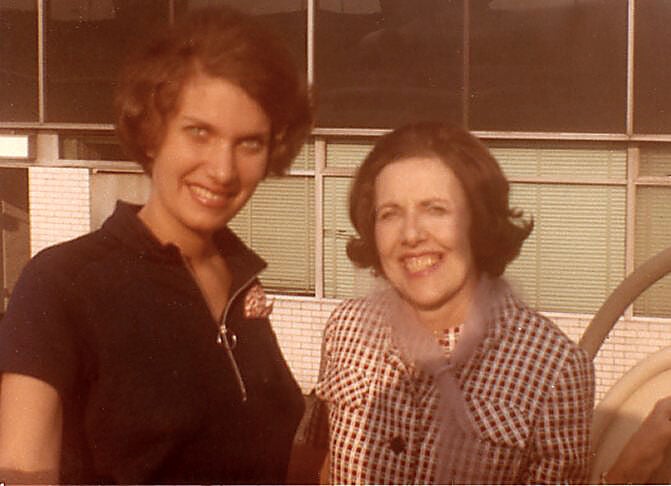 What are your thoughts this Mother's Day?
If you're a mother of young children, perhaps you've already enjoyed breakfast in bed accompanied by a single rose or a mini bouquet of posies.
Maybe you're looking forward to being with family, all fully vaccinated, at a socially distanced brunch on the patio of her favorite restaurant.
Even a simple phone call can make Mom's day when she's thanked for all she has done for you over the years.
But what about women like me, who don't have kids and whose mother is no longer with us?
After a little reflection, I realized that we can also find ways to bring moments of joy to this day, by fondly remembering and reminiscing with others how mothers enriched our lives.
One of the most important ways my late mother, Harriet Gerber Russek, made my life richer was in my choice of career. A widow, mom reminded me that the buck stopped after college and I needed to be independent financially from that point forward.
Fine and dandy, but how exactly was I going to gain this financial independence? I had no clue.
Mother had a love of the French language that she communicated to me. I began studies of la belle langue in junior high and continued through my university years. Mom took night school classes in French when time permitted.
As a sophomore in college, I got a rare opportunity: teaching a couple of afternoon French classes at a private school that had suddenly lost its teacher.
At that point, my first career was born. Teaching my favorite language was like teaching Life 101 en francais, as I incorporated literature, cuisine, geography and more into my curriculum. How lucky I felt over the years to get paid for a career I loved so much.
When I was 25, mother and I spent a month in Paris. During our stay, we would frequently go our separate ways for a few hours. I knew if she got lost, taxis were available, but what about ordering lunch on her own? I needn't have worried. Mom later talked about ordering une omelette aux champignons (mushroom omelet), une soupe a l'oignon (onion soup) and much more. Going the easy route with un hamburger avec du ketchup chez McDo? No way!
Just as she was drawn to French, mom had the same affinity for the English language and read practically everything she could get her hands on, from Shakespeare to articles in The Ladies Home Journal. Her love of English was contagious. Interesting conversation is the breath of life to me and writing is one of the things that gives my life meaning.
Another way mom had a positive influence on me was in her love of fashion — no vanity involved. She often reminded me, "People look at you — make it as pleasant as possible."
One of my fondest memories as a young teen was spending a leisurely Saturday afternoon with my best friend, my mother, having lunch out and then window shopping along the avenue.
Although practically everything I buy today is resale, I still find it very relaxing, even inspiring, to browse in boutiques, and attend craft festivals, admiring beautiful, wearable art, especially if it's handmade.
She also believed that if a person's hair looked good and shoes were shined, they could get by with a lot in between. Mom would be pleased to know that since I always wear a hat to avoid those wicked rays of the Tucson sun, I never have a bad hair day.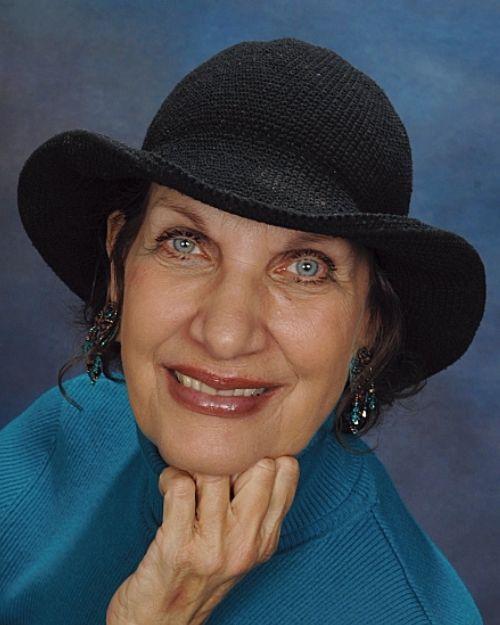 My mother had other interests that ignited a certain spark and continue to enhance my life: classical music, attending live theatre performances, the list goes on.
Yet, we were by no means clones. Mom was an excellent cook. (I not only can't boil water, I actually wind up burning it.) Hobbies of bridge and golf never did take with me. My brain has a mind of its own and prefers to focus on things it loves.
My mother often quoted a line from Robert Louis Stevenson: "The world is so full of a number of things, I'm sure we should all be as happy as kings." Thank you, Mom, for introducing me to so many things to love in this world.
Barbara Russek is a local freelance writer. She would love to hear about some of the wonderful ways your mother touches or touched your life. Email her at Babette2@comcast.net