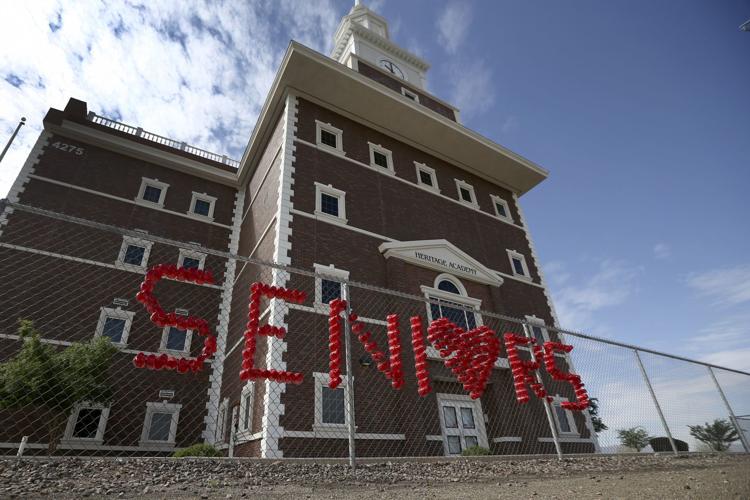 There will be no graduation for the Class of 2020 — at least not one that would've forced seniors to wake up early and file into an auditorium with their peers, dressed in flimsy gowns and caps they've been told they can't throw.
Prom is canceled, too — so the budget that would've covered the photo booths, catered canapes, DJ and dance floor has gone to waste. Ditto to all the prom dresses hanging in closets, unworn and untainted by spilled punch.
Classes have been conducted virtually for weeks, and teachers feel pressured to inflate their course loads. Students wake up to take exams from bed.
In the time of coronavirus, traditional hallmarks of the high school experience have all but disappeared. And as everyone settles into new routines inside, at home, teens are feeling angry, anxious and reticent. Their identities are fracturing in isolation, and the people who love them, teach them and study them fear they'll wear the effects of the pandemic for years to come.
"Honestly, I feel as though I have been robbed," Shanice Dawkins, an 18-year-old from Broward County, Florida, told CNN. "I've been looking forward to my senior year since I was a freshman, and now I have nothing to remember for it."