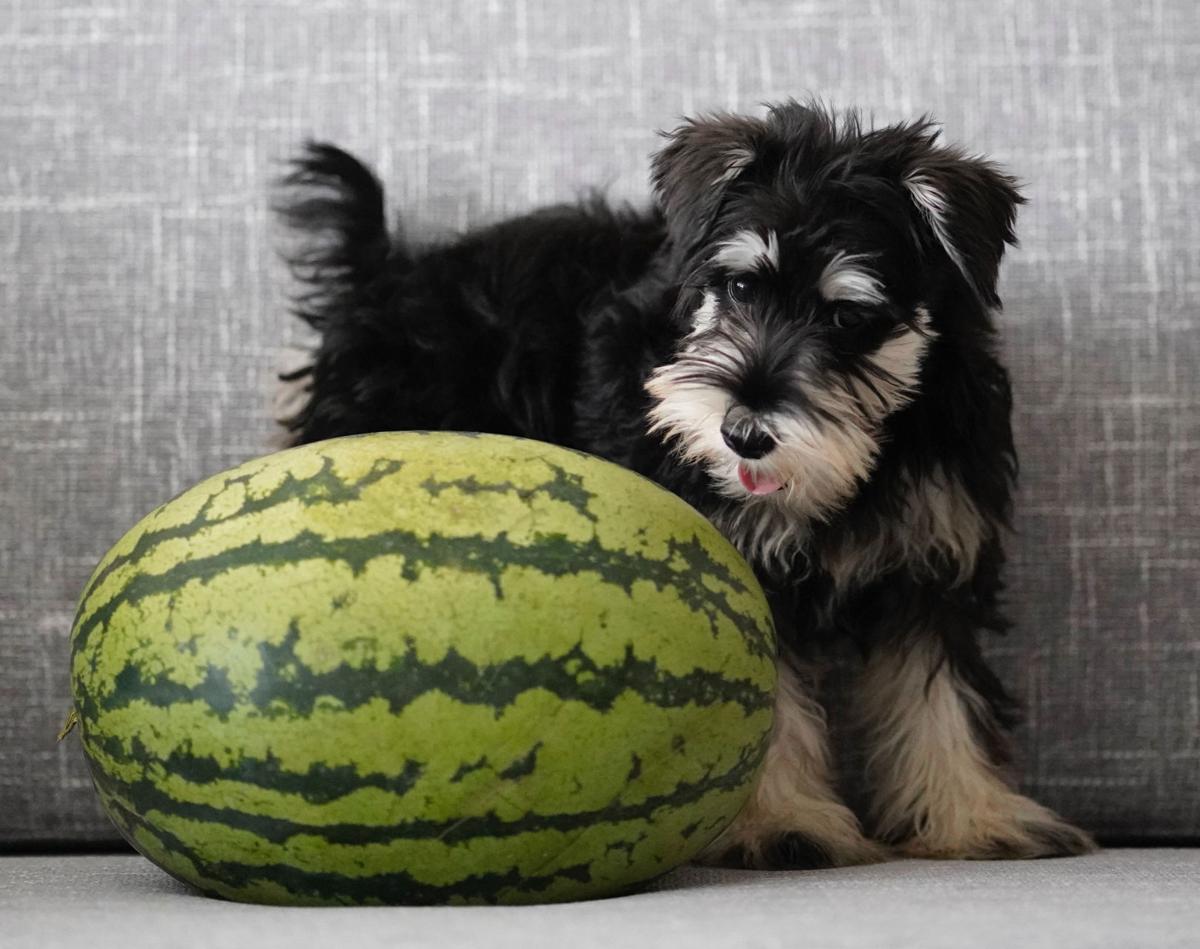 The average dog owner spends $65 on dog treats each year, yet the healthiest and least expensive treats for your pet could already be in your fridge. Many vegetables and fruits can provide a perfect chewy crunch.
Snacks for dogs
Especially in light of past rawhide recalls, asparagus spears and celery stalks are great chew-toy alternatives for dogs. Keep in mind that you might need to give them a few tries if your dog is new to produce.
Treats for cats
Any crunchy or chewy vegetable can also spark a cat's interest — zucchini is popular because of the semi-moist crunch. The only thing cats don't usually go for is fruit because they lack sweet taste receptors.
Not certain foods
Not all foods are safe for pets, of course, so beware of foods that are potentially toxic, including grapes, raisins, garlic, onion, avocado and chocolate.
Serving sizes
Dogs and cats should get no more than 10% of their total calories from treats to avoid unbalancing their diet. Each animal is different, so ask your vet how many calories your pet should get.
On average, a slim 10-pound cat should eat about 200 calories per day, 20 coming from treats. A slim 60-pound dog should get about 800 calories per day, with no more than 80 from treats. 
Here are 11 healthy treats to try, with serving sizes and calorie counts per serving.
Carrots: ¹⁄8 cup slices, 7 calories.
Asparagus: 3 spears, 10 calories.
Blueberries: 12 berries, 10 calories.
Watermelon: 6 melon balls, 23 calories.
Strawberries: 1 large berry, 6 calories.
Peaches: ½ medium peach, 30 calories.
Zucchini: 1 cup chopped, 20 calories.
Green bell peppers: ¼ cup chopped, 7 calories.
Celery: 1 stalk, 7 calories.
Cucumber: ½ cup slices, 8 calories.
Broccoli: ¼ cup chopped, 7 calories.
5 tips for choosing healthy soft treats for your dog
Ingredient quality‌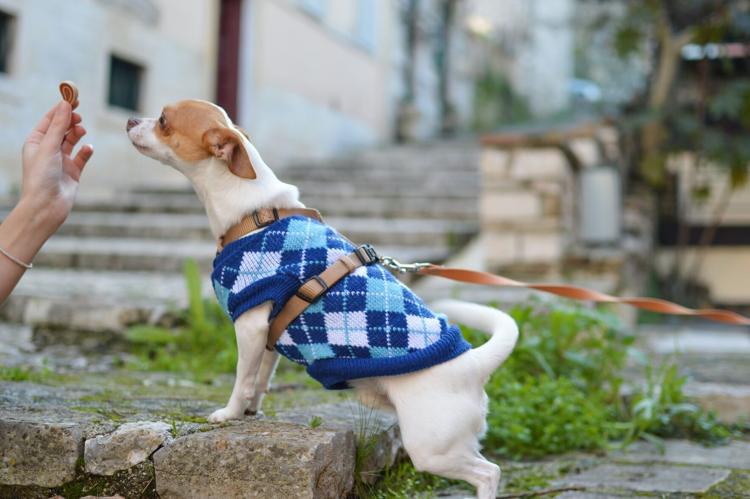 It's easy to determine if a soft dog treat variety is a healthy snack or doggy junk food.
Although there's nothing wrong with including healthy whole grains such as brown rice or whole wheat flour, treats with large quantities of white flour or other refined grains aren't ideal.
Treats that contain sugar should be used occasionally.
Quality treats should also contain quality protein, whether that's from meat or legumes, including peanut butter.
Avoid treats with unspecified animal fats or meats (for example, "animal fat" rather than "chicken fat"), excessive filler ingredients or artificial colors, flavors and preservatives.
Grain-free options
For dogs that need them, soft treats are available in grain-free options, but a grain-free diet is not necessarily healthier for all dogs.
Calories‌
Consider the calorie content of treats for your dog.
The smallest soft treats contain just 1-2 calories apiece, while large soft treats can contain more than 30 calories.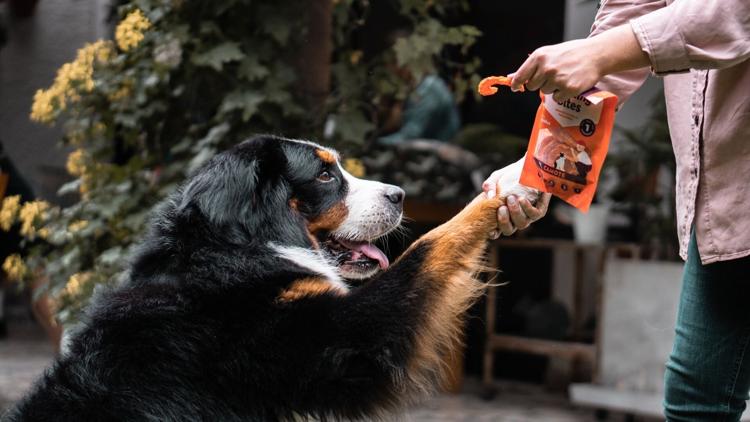 It's important to stay in control of your dogs' calorie intake so they don't gain weight.
Treats should make up no more than 10% of your dog's diet. A quick internet search can tell how many calories your dog needs per day.
Package size‌
You can find soft treats in many sizes, from petite 3-ounce bags to giant 2-pound tubs.
You'll often get the most cost-effective option, at price per ounce, by buying in bulk, but your dog may not get through all of the treats before they go bad.
Treat size‌
You can find soft treats ranging from teeny training morsels to large biscuits.
Use your discretion when choosing treats. Small treats are best for training your dog, to be able to give them multiple rewards in a session. If you buy treats that are too large, their softness makes them easier to break into pieces.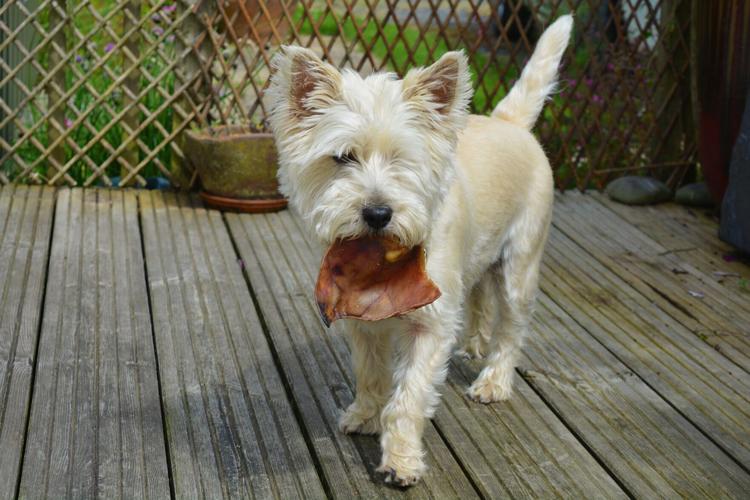 3 soft dog treats to try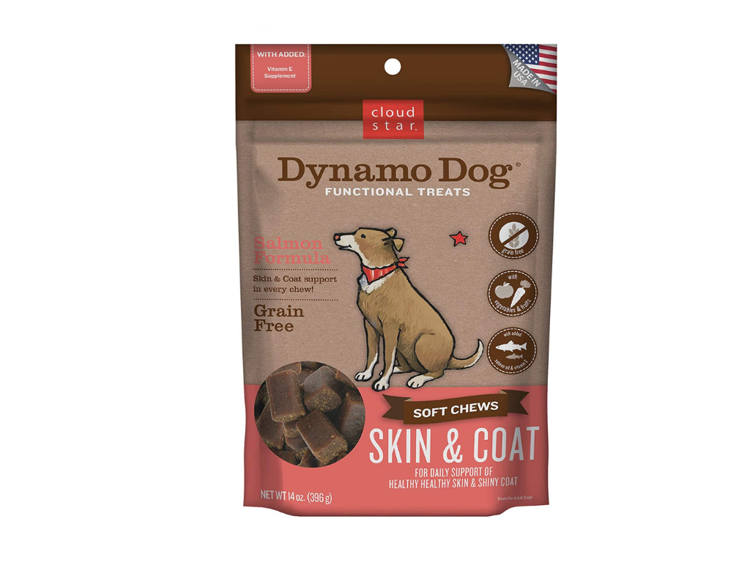 Salmon, a skin and coat health booster, is the first ingredient in these treats, which are packed with healthy fruits and veggies. They're highly palatable to most dogs, but on the costlier end of the price spectrum.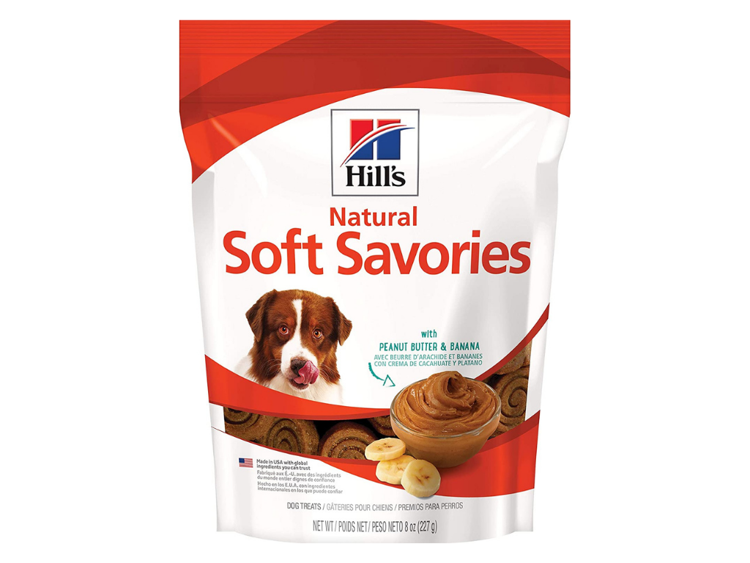 These affordable soft treats are a great option for pet parents on a budget. Peanut butter is the No. 1 ingredient, but the cane molasses sweetener and added sugars aren't great for teeth. It's made with no artificial colors, flavors or preservatives.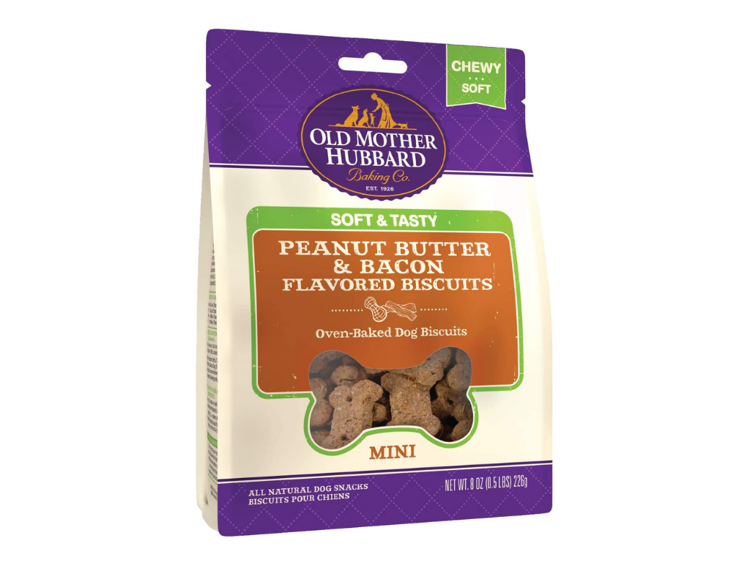 These mini soft treats are great for small dogs, or a larger dog's training treat. They contain healthy whole grains and no artificial colors or preservatives. But the peanut butter flavor could be more prominent.
Lauren Corona is a writer for BestReviews. BestReviews is a product review company with a singular mission: to help simplify your purchasing decisions and save you time and money.