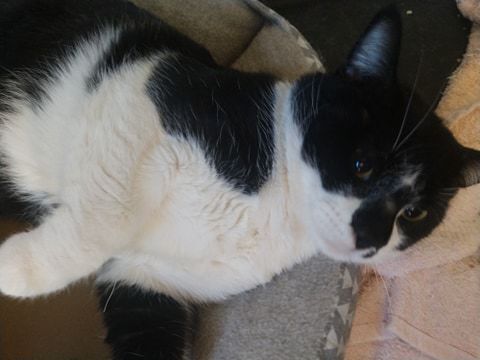 Adopted: Jazzy, Peaches and Suki from the Pima Animal Care Center; and Tommy, Baby, Friend and Jewel from Paws Patrol Cats.
ADOPTABLE ANIMALS AT PIMA ANIMAL CARE CENTER
Contact: Pima Animal Care Center, 4000 N. Silverbell Road, 724-5900
Hours: By appointment only.
Adoption includes spaying or neutering, vaccinations, microchip and a free vet visit. A $20 license fee applies to adult dogs.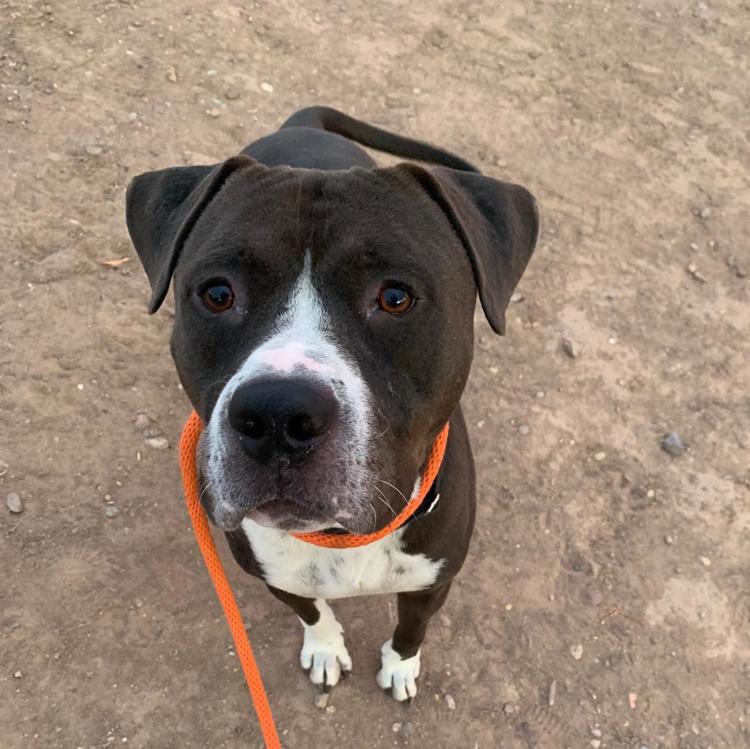 Story: Dylan is a hugely affectionate pup who wants to be a lap dog. He's a good ball and toy retriever, he brings whatever you throw back to you. He has a pink stuffed bunny that he likes to play with and it's still intact after two months, so that shows you how tender he is. Dylan is housetrained and even uses the doggie door on his own. He enjoys going for walks and knows to have all four on the floor when leashing up. Dylan offers a nice sit, he takes treats with a soft mouth and he likes showing off how well he can shake.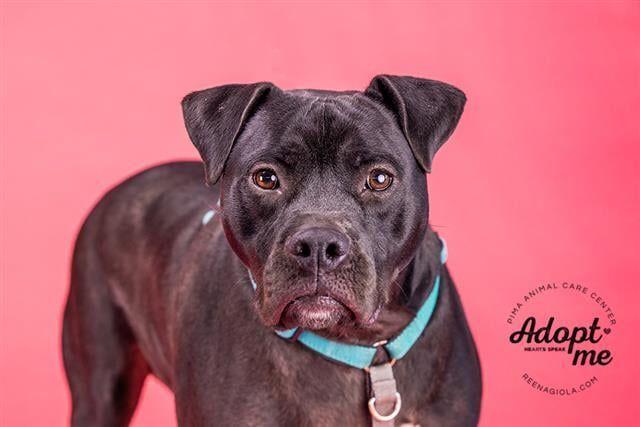 Story: Buddy is a fun and playful guy who would love to have a doggy friend to play with in his forever home. When meeting other dogs in PACC playgroup, Buddy was super friendly with the other pups and just wanted to play, play, play! Buddy listened well to corrections from the other dogs and was friendly with the handlers. He's a sweet, silly boy who loves to give affection and welcomes all the treats and body scritches you're willing to share.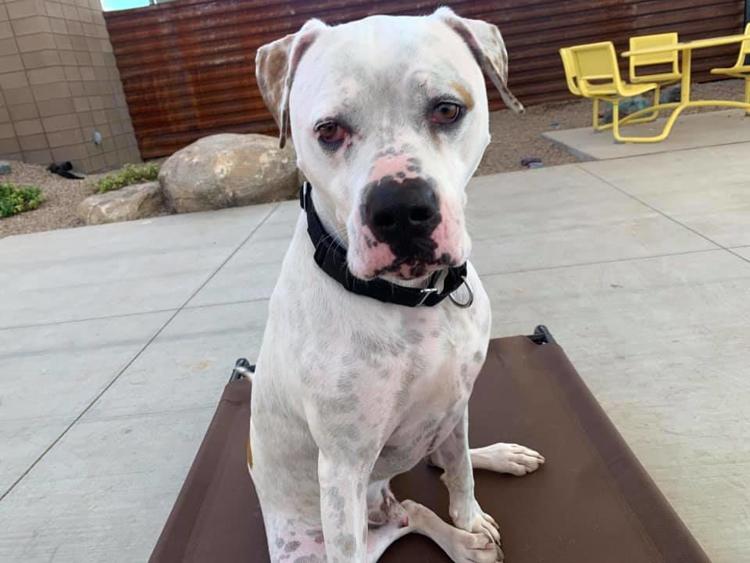 Story: Parker is described as the "bestest" boy around. He loves going for walks around the lake, he knows he'll get a lot of attention while he's out and about. He thinks it's pretty fun smelling all the smells and people watching. Parker loves affection and will lean into you for head rubs, ear rubs and all the love. He knows sit, was housebroken in his previous home, and he had a cat sibling (meow!).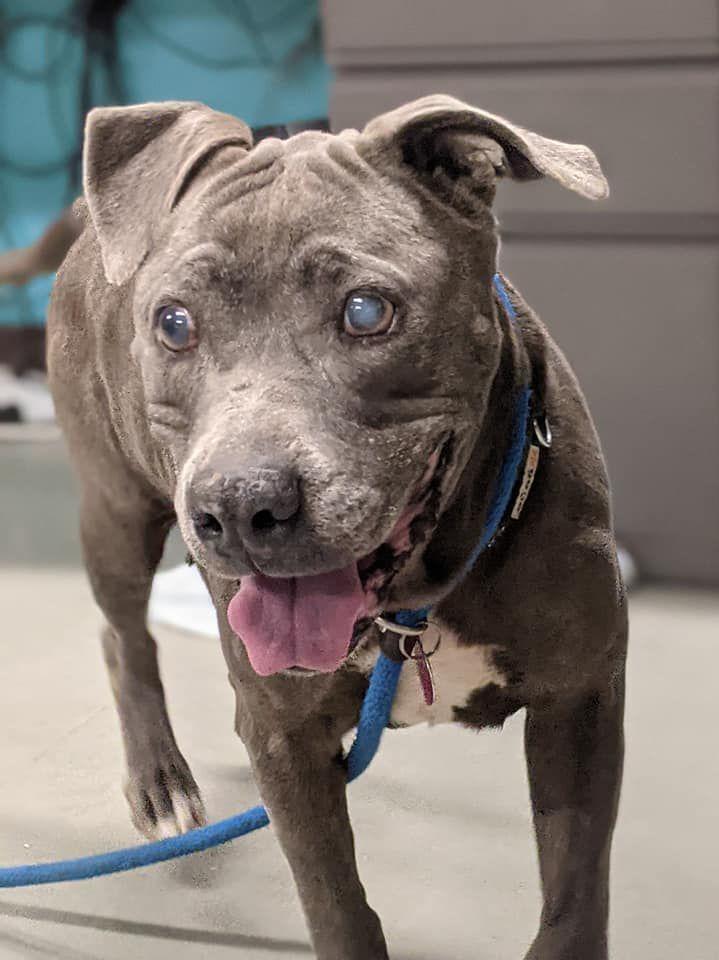 Story: Rosabella is a sweet, sweet girl and always ready to give puppy kisses when you enter her kennel. She's easy to leash and walks nicely, even with her visual disability. She's so very loving and always tries to climb into your lap for some extra affection. Rosabella has never met a human she doesn't love and she's very generous when it comes to giving out kisses.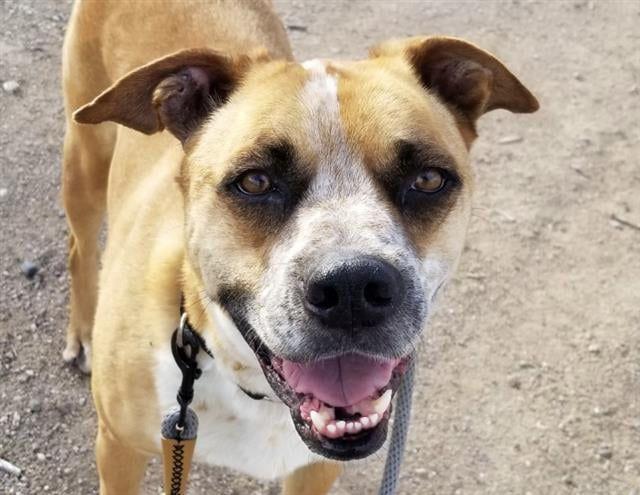 Story: Tani is a gem! This sweet pup sits to be leashed and is a perfect loose leash walker. He's super affectionate and leans into you for hugs and affection. Tani loves neck scratches so much, it turns him into Thumper! Tani is housebroken, knows how to shake and enjoys car rides.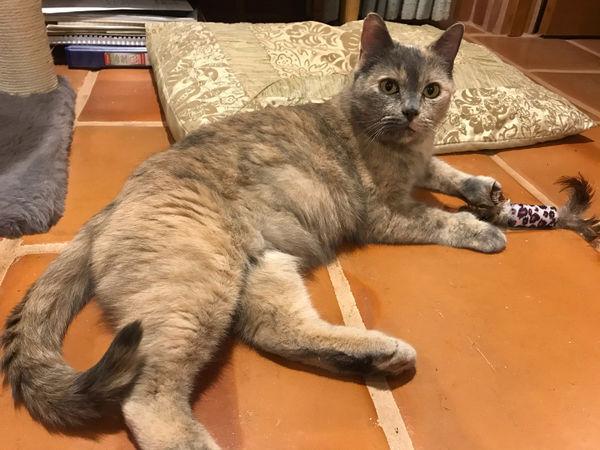 Story: Muffin really enjoys playing with crinkle toys, paper clips and laser light dots, but her favorite is string. She has the cutest polydactyl toes you ever did see. She loves using her scratching post, she's always looking for just the right sun puddle for her nap and says looking out the window at all the outdoor critters is the best form of entertainment. Muffin is currently in foster care, please email PACC.AdoptAFoster@pima.gov to meet her.
PETS FOR ADOPTION AT OTHER RESCUE GROUPS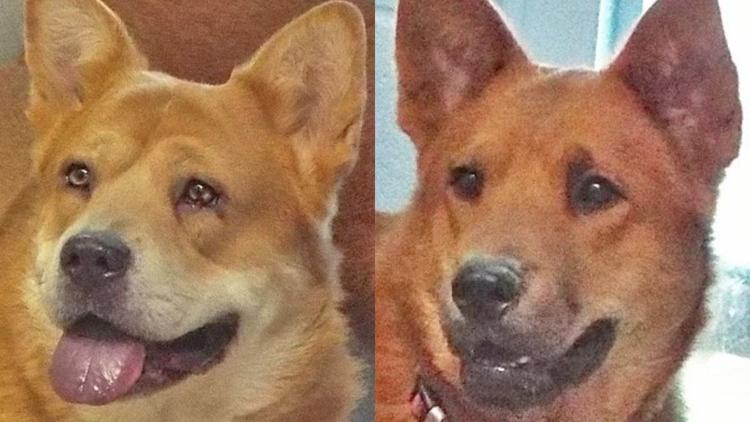 Story: These two Chow mix boys may be related but they're not confessing. They both get along with other large dogs and if Nutcracker gives approval, Walnut will like you too. Since they are tightly bonded, they need to be adopted together.
Fee: $85 for both, includes neuters, shots and microchips.
Contact: The Animal League of Green Valley at 520-625-3170 or talgv.org. We are currently closed to the public except for appointments to meet our animals.
Meet (by appointment): TALGV, 1600 W. Duval Mine Road, Green Valley, 10 a.m.-2 p.m. daily.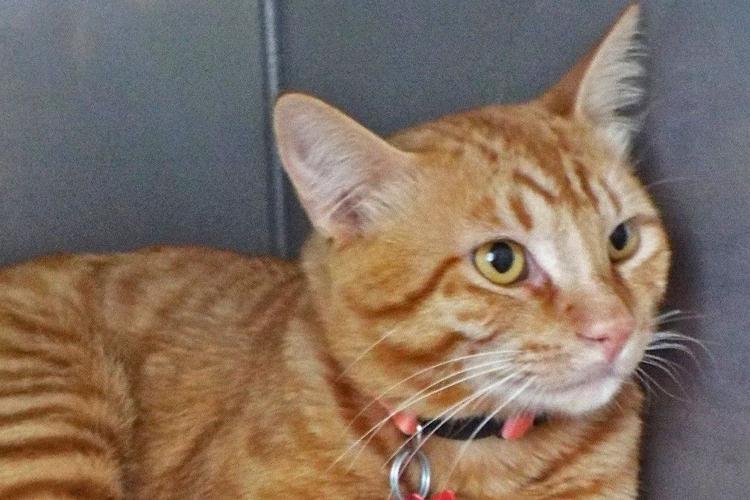 Story: Former mom said he loves to play with balls, window gaze, faithfully uses a scratching post and wants all your love. He also has a warm, comforting purr to share.
Fee: $45, includes neuter, shots, and microchip.
Contact: The Animal League of Green Valley
KITTY CAT — CALICO DOMESTIC SHORTHAIR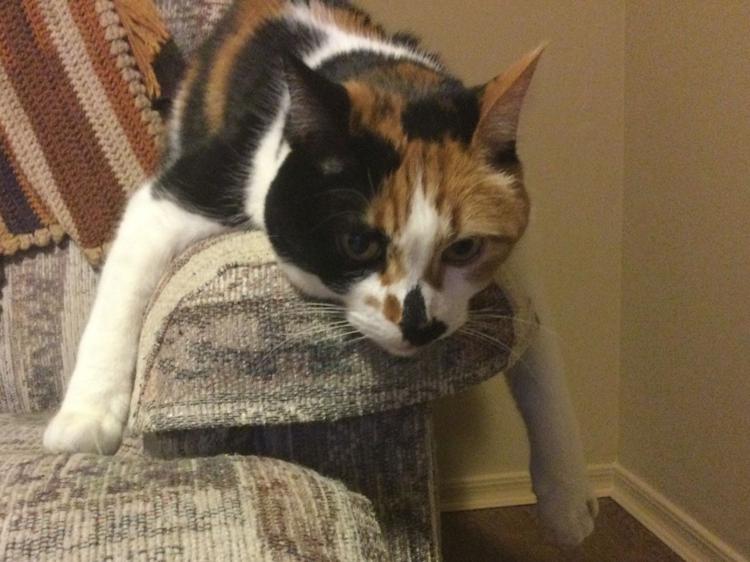 Story: Kitty Cat is a lovely senior cat that has quite the history. When she was about 9 or 10 years old, her family took her to PACC with a broken jaw. Not long after that, she ended up in Paws Patrol. In 2017, Kitty Cat was adopted. She was happy with the wonderful lady who showed her love and kindness for many years. Kitty Cat is back because her mom is very ill and no longer can care for her. Kitty Cat has had a full veterinarian exam and is in good shape for a senior cat. She is currently in foster care and her foster parent says Kitty Cat loves being brushed and held. She is not a troublesome cat at all. She just wants a nice quiet home and to spend the rest of her life in one place. If you want to make a difference in a cat's life, do it for Kitty Cat. This calico deserves to have a place to call a home and have her happily ever after. Adoption qualifications required.
Fee: $20. COVID-19 adoption specials: all kittens 12 months or younger are now $40 and all other cats are $20. Includes microchip, neutering and current shots.
Meet: By appointment, give us a call.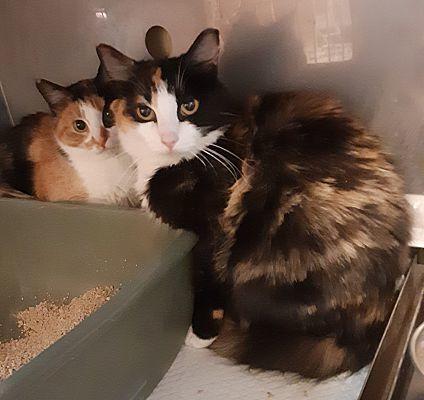 Story: Jade is a beautiful calico. She was found in Patagonia and was very shy and scared of her new indoor surroundings. In her foster home, she is blossoming. She loves being petted and is feeling comfortable sitting on her foster mom's lap. It will take her a while to completely adjust, but with a patient person and calm environment, she will be a great cat. Importantly, Jade needs a person who is not gone all day and another cat to bond with. Her household cannot have any dogs. If you have patience and let Jade learn to trust you, we know she'll be a great kitty. (Jade is on the right in the picture.) Adoption qualifications required.
Fee: $20. COVID-19 adoption specials: all kittens 12 months or younger are now $40 and all other cats are $20. Includes microchip, neutering and current shots.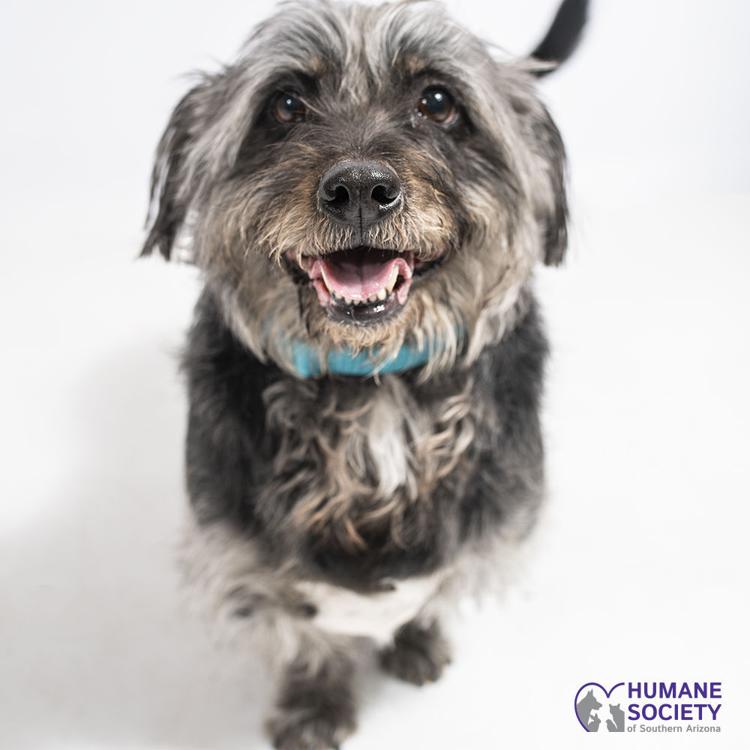 Story: Bruno is smart, curious and social. He knows sit and shake and is very interested in being friends with everyone, including other dogs. Bruno needs a family that can give this little prince the attention and love he so deserves.
Contact: The Humane Society of Southern Arizona Main Campus 520-327-6088, Ext. 173
Meet: 635 W. Roger Road. 11 a.m. Mondays-Saturdays; noon-5 p.m. Sundays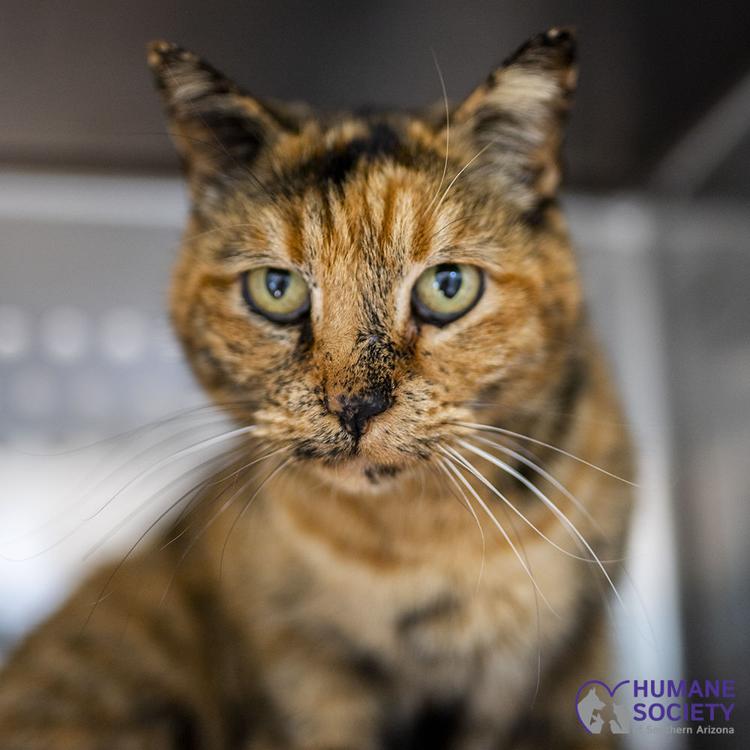 Story: Daffodil is as stunning as she is sweet. She's extremely loving, curious and enjoys playing with her toys. She does well with kids and dogs. Daffodil is looking for a family who is kind, patient and gentle.
Contact: The Humane Society of Southern Arizona Main Campus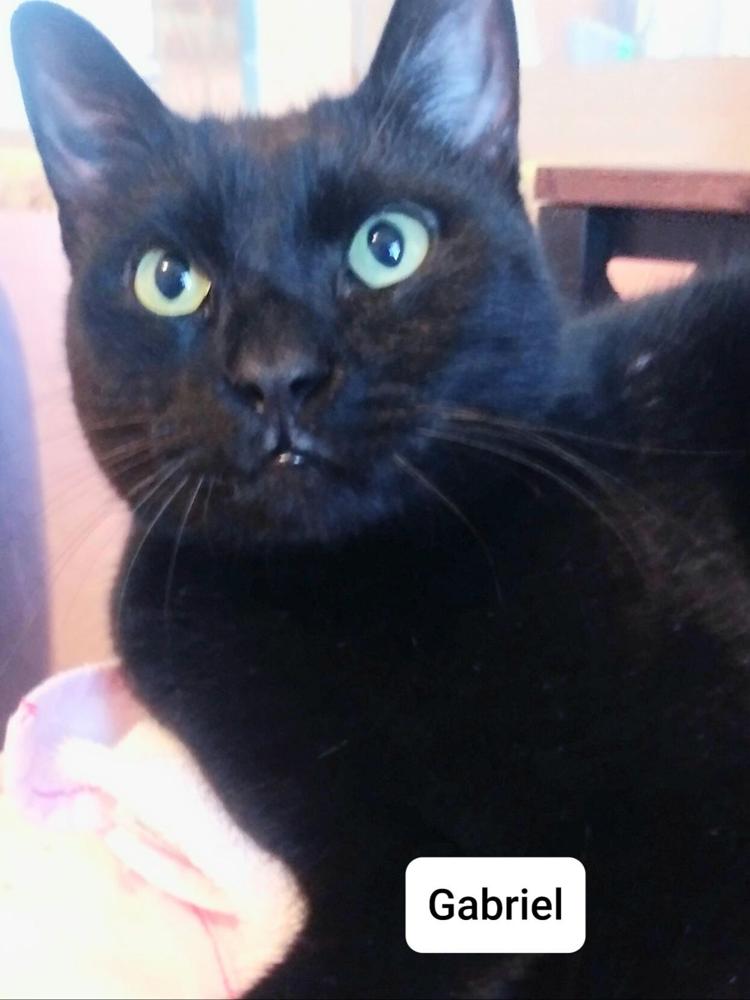 Story: Gabriel is a super sweet guy. He is very affectionate and loves to be near his people. Gabriel has lived in three homes, but through no fault of his own he has had to return to the shelter when death, divorce and allergies left him homeless time and again. In the shelter he would prefer to be in a quiet place away from the other cats, often choosing to lay on our director's desk and nap the day away. He will be a great companion and will do best as an only pet. To adopt please complete our online application found at pawsitivelycats.org.
Fee: $99, includes alter, microchip and age appropriate shots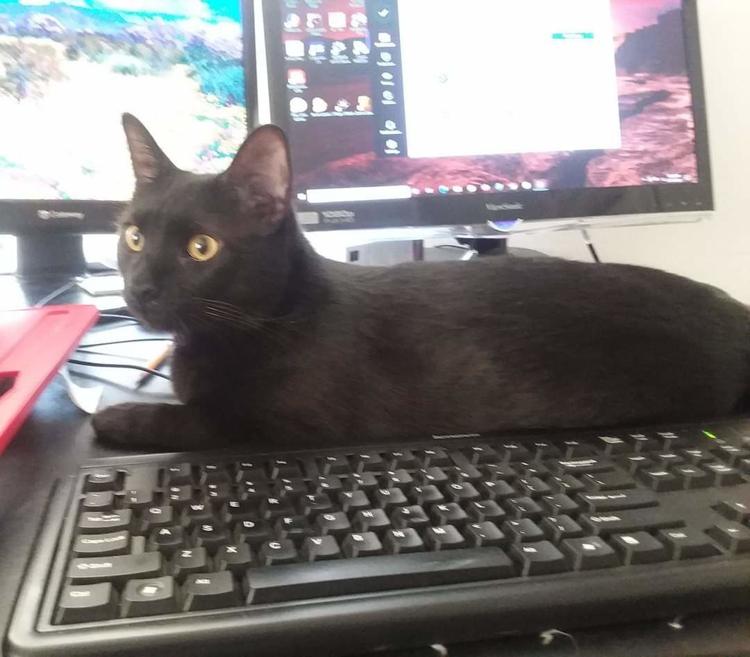 Story: Dot is still waiting for her forever home. She is quite happy in her foster home and loves being their office assistant. Dot came to us last year with her four siblings when they were just days old. Their mama was found deceased in a alley; thankfully, the person noticed that she had been nursing babies and went looking for them. They were bottle fed by one of our fabulous fosters, and then moved to their current foster home when they were ready to be rambunctious kittens and run all over the house. If you are interested in meeting her, please fill out our online application at pawsitivelycats.org, and we will schedule a time for you to visit her in her foster home. Masks and handwashing required please.
Fee: $99, includes spay, microchip and appropriate shots.
Contact: Pawsitively Cats
BALDERDASH — DSH GRAY TABBY WITH WHITE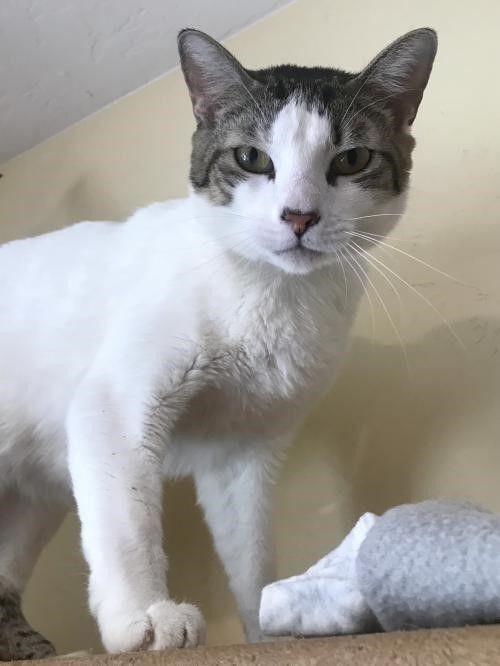 Story: This pretty gentle cat came to The Hermitage all the way from Puerto Rico in search of his forever family. He's very personable, but does ask you to be a little cautious introducing yourself (he can be a little shy at first meeting). He would love to hang out with you, supervising you (or your kids) as you go about your day, and generally doing kitty things with you. He's a love bug, affectionate and very sweet, and gets along with other cats really well. Adoption application here https://bit.ly/2Ws7HCG.
Contact: The Hermitage No-Kill Cat Shelter & Sanctuary, 5278 E. 21st St.
Meet: By appointment only, 10 a.m.-5 p.m. Tuesday through Saturday
JINX — BLACK DOMESTIC SHORTHAIR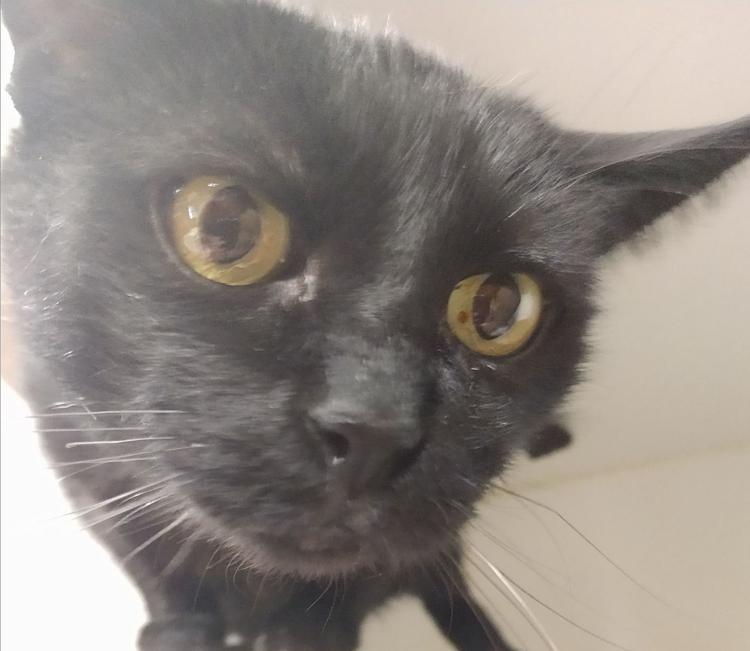 Story: Jinx, a very loving and sweet kitty. He is seeking a foster until he is ready for adoption. He has stomatitis, a chronic and painful inflammation in the mouth, and is recovering from the removal of most of his teeth. Jinx is doing really well and needs a foster home so he can continue to heal. The rescue will provide everything he needs, including wet food while he is being fostered.