ADOPTED: Poncho was adopted from Arizona Greyhound Rescue. Honey Almond, a cat, has been fostered/rescued from Pima Animal Care Center.
Microchip Event — The Animal League of Green Valley, 1600 W. Duval Mine Road. Sponsored by No Kill Pima County. No appointment necessary. Pets must be on a leash or in a carrier. $10 per pet. 10 a.m.- noon. Aug. 18.
ADOPTABLE PETS AT PIMA ANIMAL CARE CENTER
Find it: 4000 N. Silverbell Road. 724-7222.
Hours: Noon-7 p.m. Monday-Friday; 10 a.m.-5 p.m. Saturday and Sunday.
Story: Trinity is the first in line when it comes to meeting new people and always the last one to leave a party. This smiley girl loves riding in a car, playing fetch, and giving kisses.
Fee: Right now all adoption fees are waived for all pets through Aug. 18 in honor of PACC's participation in the nationwide "Clear the Shelters" campaign. A $19 license fee applies to adult dogs.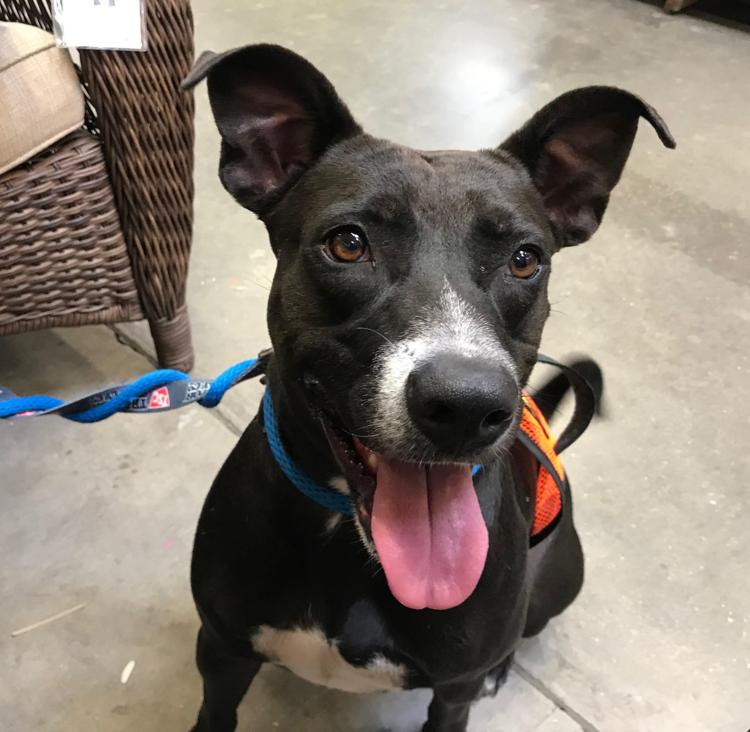 Story: Puka is the lap dog you've been looking for. This sweet little lady was brought in as a stray. She weighs about 11 pounds. Puka is a little shy, but she's gentle and calm. PACC volunteers say she walks great on a leash and gets along with her small kennel mates.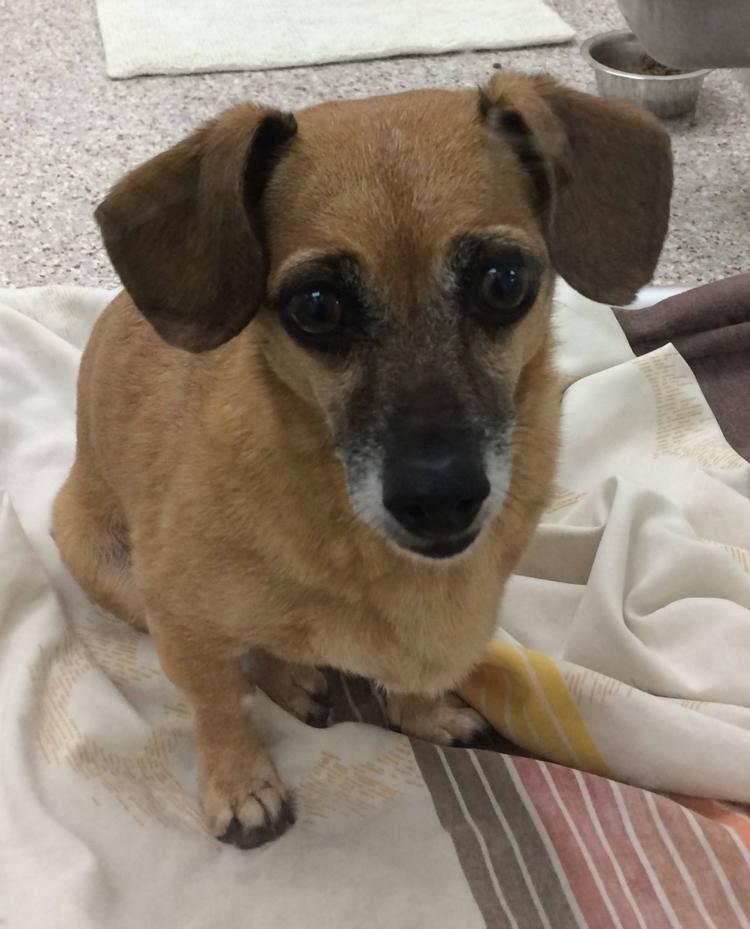 Story: Bubba is quite the gentleman. He's also very intelligent and knows many tricks like sit, shake and down. He rides well in a vehicle, takes treats gently, loves the company of his human friends and has a friendly disposition.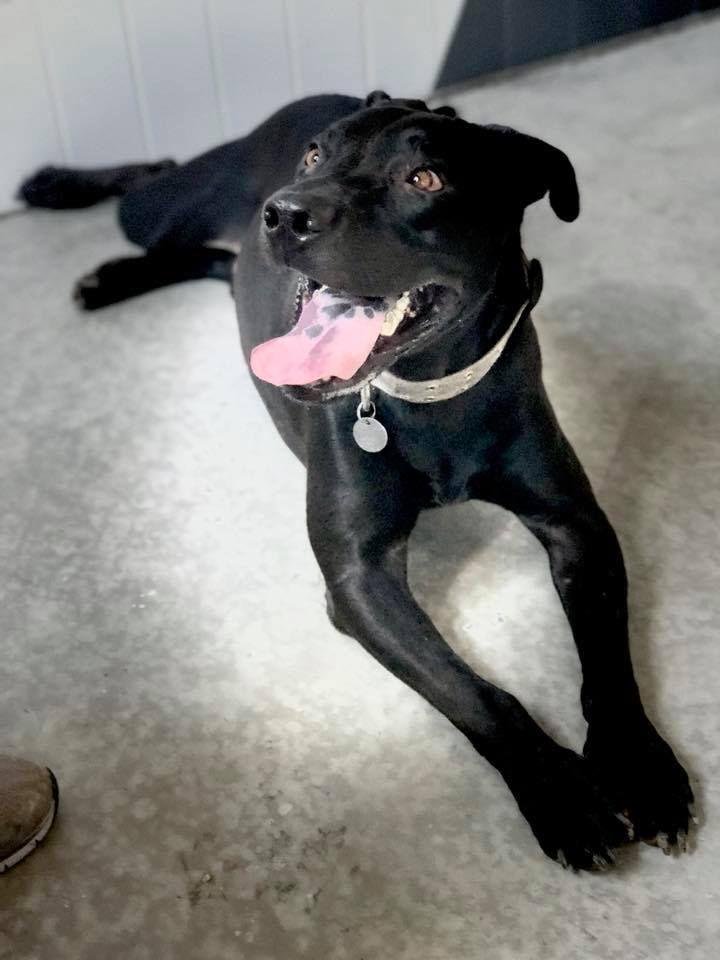 Story: Bean is a happy love bug. He's a fast learner and knows a few tricks. Bean is a good walker and loves attention.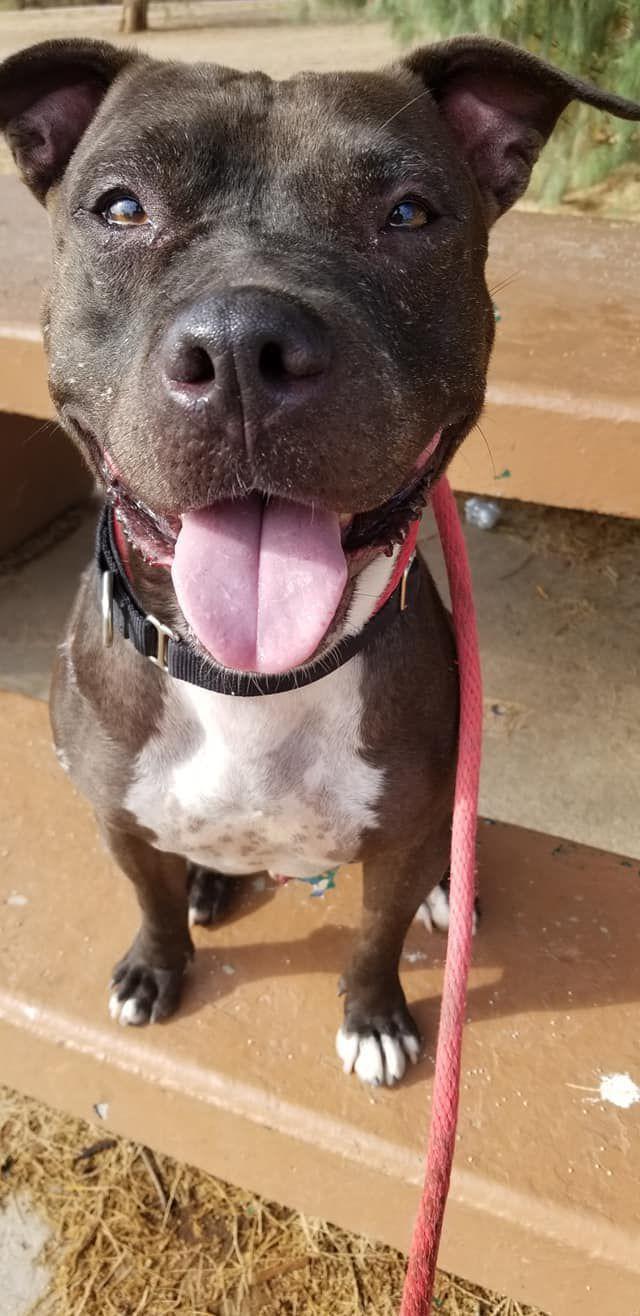 Story: Ramona is happiest when playing with tennis balls. This gorgeous girl is treat motivated, and she truly believes she's a lap dog.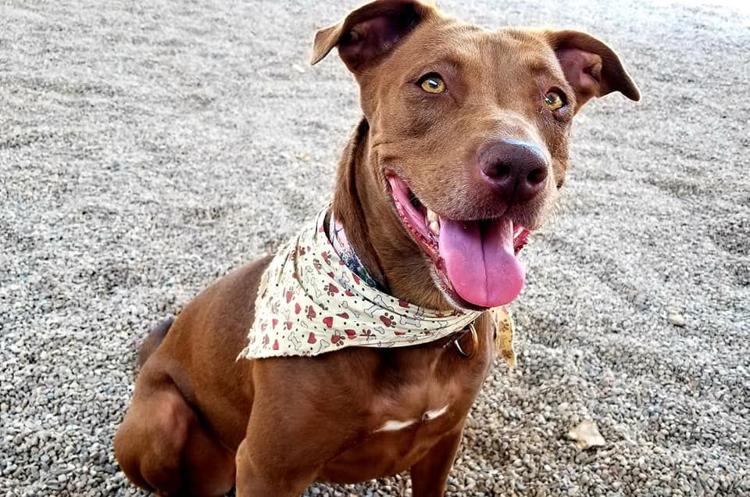 Story: Mr. Waffles is a stunning young fellow who takes great pride in his silky fur. He keeps himself immaculate while watching the world go by as he sits on a cat tree.
Fee: Waived through Aug. 18.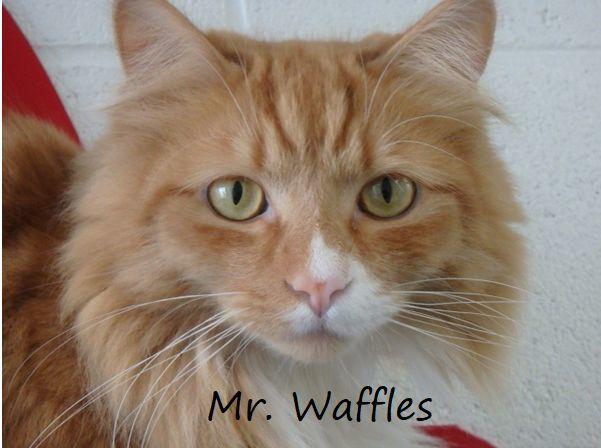 ADOPTABLE ANIMALS WITH OTHER RESCUE GROUPS
Story: Zephyr is a gorgeous and sweet boy, he is quiet, and loves to lounge in the sun. He also loves ear scratches and treats, and playfully chases toys and wands. Zephyr has FeLV, so he should be an only-kitty or with other FeLV+ kitties.
Contact: The Hermitage No-Kill Cat Shelter; 5278 E. 21st St.
Meet: 10 a.m.-5 p.m. Tuesday-Saturday; closed Sunday-Monday.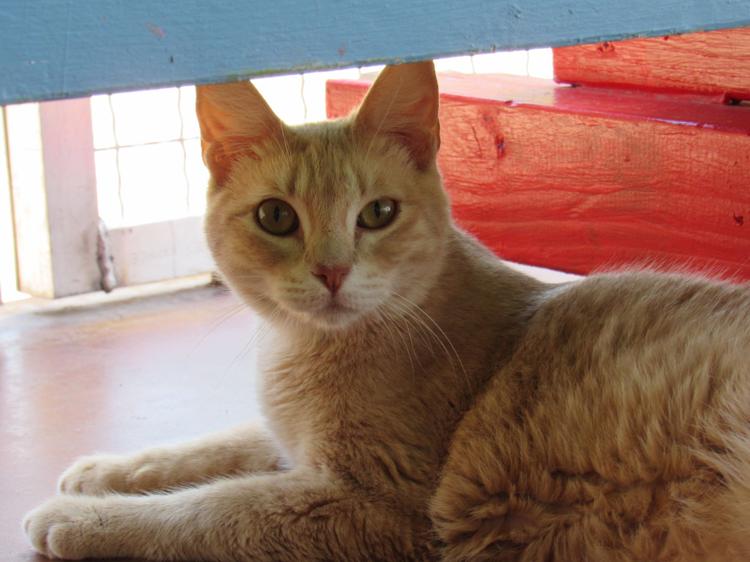 Story: Freddie was kept most of his life in a screened-in room. He is a lovable cat and he loves to converse with people. He gets along great with other cats, male and female. Freddie just wants to be petted and enjoy human company.
Fee: Donor has already paid his adoption fee. Adoption includes microchip, spay and current shots.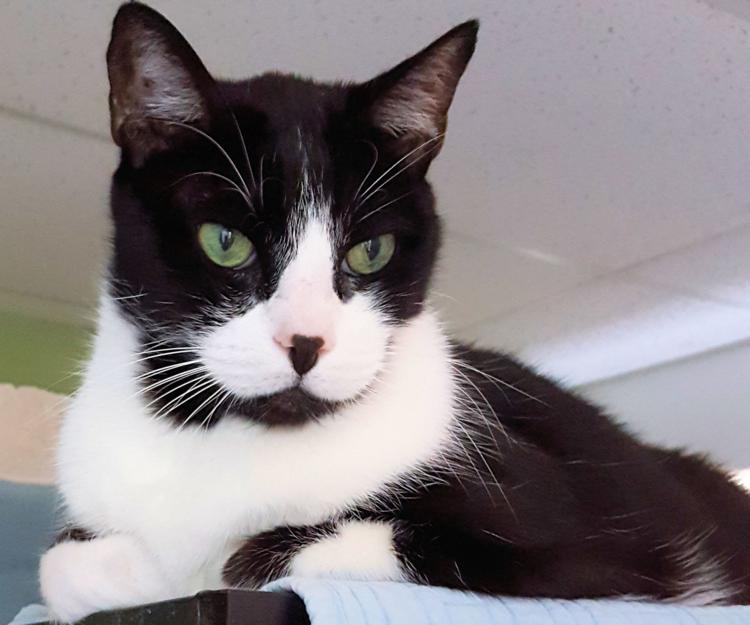 Story: Noel is energetic, a quick learner and wants to please, though at times she can be a bit stubborn. We believe she was never a companion animal before coming into rescue, so she needs time to settle into the routine of the household. A house with a mellow, nonthreatening dog or a puppy would do well with Noel. Older children (older than 10) are also a good match for Noel. Noel loves to rip stuffed toys apart, so unless you like cleaning up all the fuzzies, it's probably not a good toy for her. Noel needs a confident, coonhound savvy person to help her become the loving companion dog she was meant to be.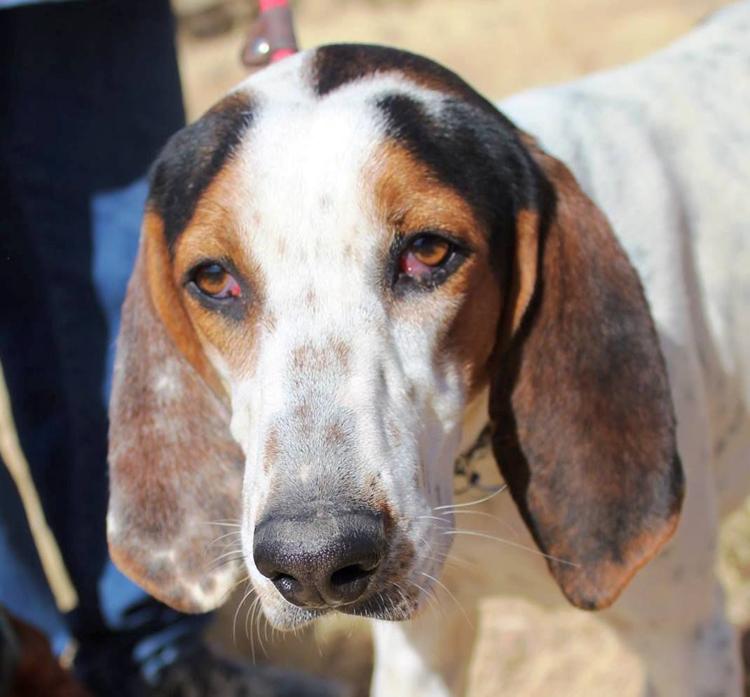 Story: Dragon is beautiful inside and out. He is easygoing, he gets along well with all his foster siblings in the house, including cats. He loves to talk and sing, travels great in the car, walks well on a leash and loves to cuddle. Dragon would do best with other four-legged friends to hang out with.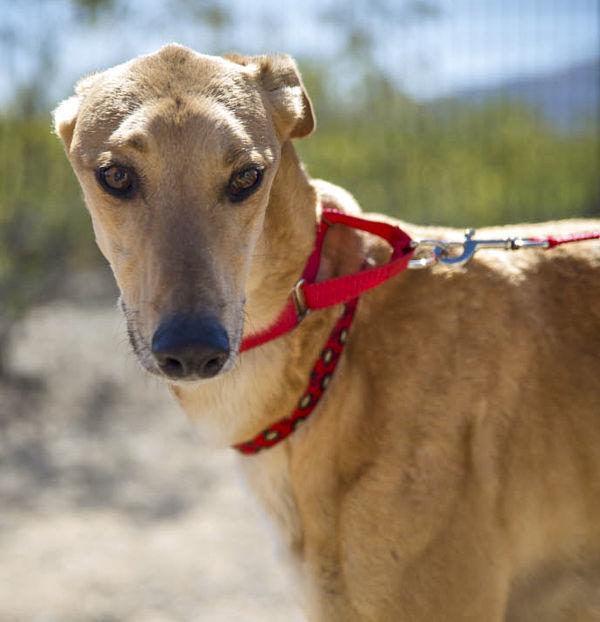 Story: Freya is sweet, she gives her whole heart to people. Best as an only dog, she'll be your happy companion; calm, attentive, and forever grateful for your love.
Contact: The Animal League of Green Valley at 625-3170 or talgv.org.
Meet: TALGV, 1600 W. Duval Mine Road, Green Valley, 10 a.m.-2 p.m. daily.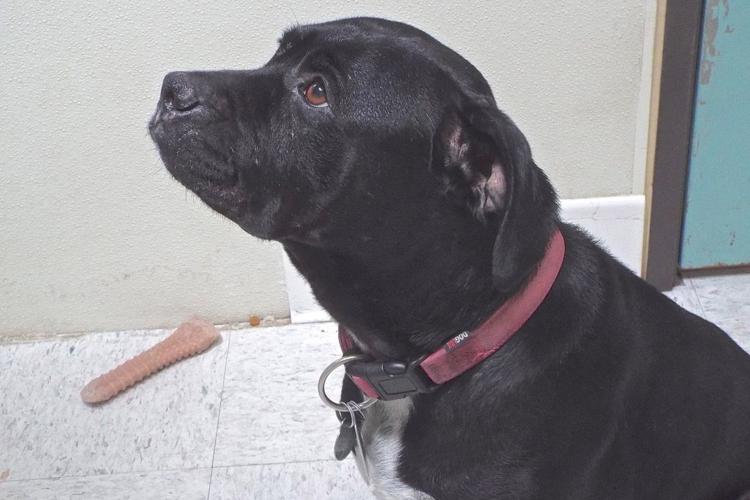 Story: Dilly is a sweet, loving gal who is used to being an only child. Dilly knows her name, is very calm, and loves to be petted.
Contact: The Animal League of Green Valley at 625-3170 or talgv.org.
Meet: TALGV, 1600 W. Duval Mine Road, Green Valley, 10 a.m.-2 p.m. daily.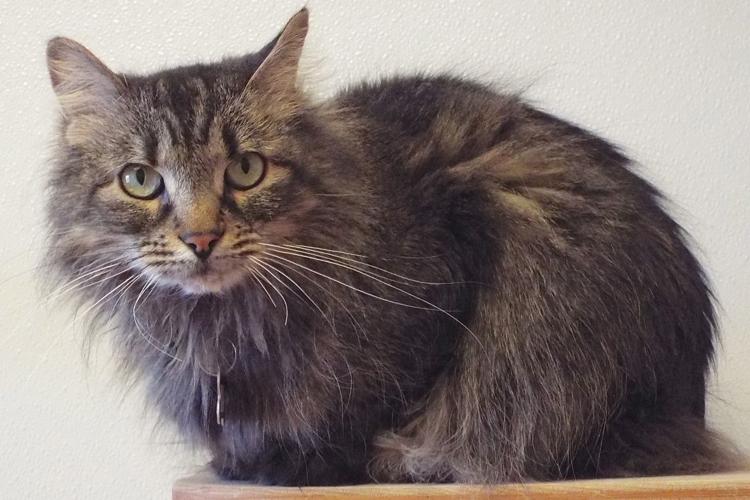 Story: Popeye is in a foster home waiting for his forever home. He loves to cuddle on the couch and play fetch with a tennis ball, is sweet and smart. Popeye would do best as an only dog or with a female dog companion.
Contact: The Humane Society of Southern Arizona main campus 327-6088, ext. 173.
Meet: By appointment only.
Story: Honey Bear is a sweet and playful kitten.
Contact: The Humane Society of Southern Arizona main campus 327-6088, ext. 173
Meet: 635 W. Roger Road. 11 a.m.-6 p.m. Mondays- Saturdays; noon-5 p.m. Sundays.