Many Tucsonans have hiked popular trails beginning along the main loop drive at Saguaro National Park east of Tucson. But a relative few know of a network of four diverse paths tucked away like a secret at the end of a dirt road on the southern edge of the park.
There, the Ridge View Trail winds through desert terrain with expansive views of Tanque Verde Ridge.
The Hope Camp Trail passes the remains of two historic line camps once used by cowboys. The trail also leads to a connection with the cross-state Arizona Trail.
Nearby, the linked Ruiz and Coyote Wash trails take hikers into riparian terrain with abundant bird life.
The terrain crossed by the trails was acquired by the park in the mid-1990s. In earlier years, it was the domain of cattle ranching, and it was more common to see a cowboy on horseback than a hiker.
SIGHTS TO SEE
The trails are reached from the Loma Alta Trailhead at the end of Camino Loma Alta. (See the accompanying box for directions to the trailhead.)
Here are some sights to see along the trails:
A walk on the 0.8 of a mile Ridge View Trail leads to, yep, some splendid views of rocky Tanque Verde Ridge. It's also a place to take in expanses of Sonoran Desert vegetation — with saguaros stabbing at the sky and a rich mix of other cacti, creosote bushes and wildflowers in season.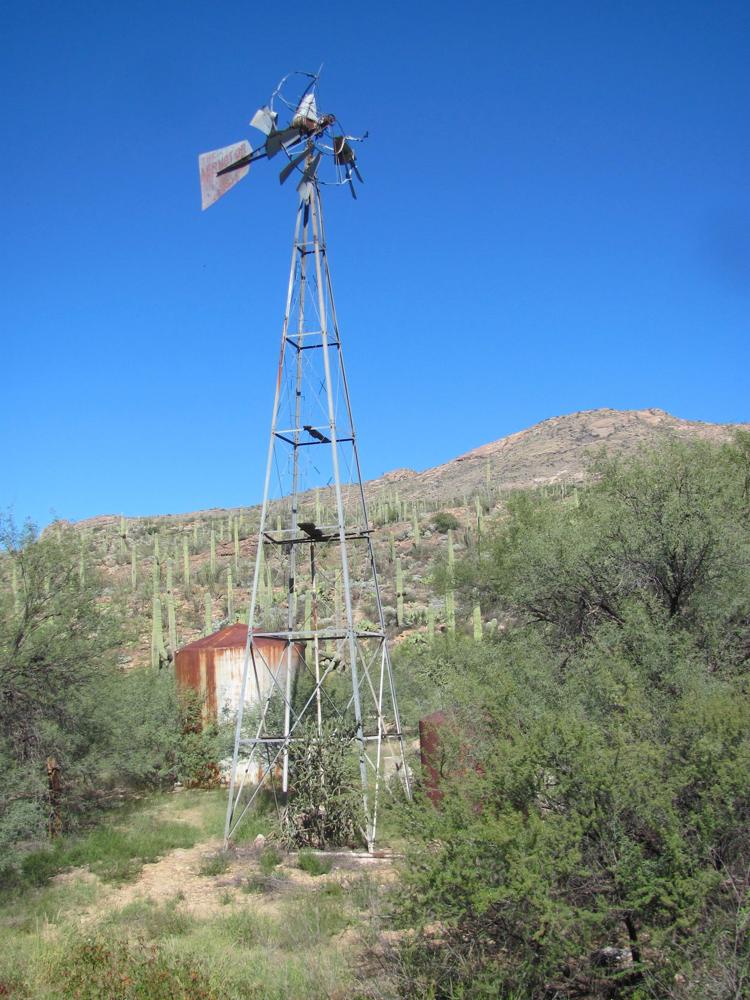 The 2.8-mile Hope Camp Trail passes Deer Camp and leads to Hope Camp — abandoned line camps with a few visible remnants from the time when they were used by cowboys. It's important to view the sites from a distance and leave remnants, including an old windmill, untouched.
At the 1.3-mile point on the Hope Camp Trail, watch for a signed junction with the Ruiz Trail on the right. Those who follow the Ruiz Trail for 2.2 miles will reach a junction with the Coyote Wash Trail. The Ruiz Trail passes the site of an old stone lime kiln shortly before the junction.
Riparian, or stream-side, scenery is abundant along the Coyote Wash Trail, which extends 1.5 miles to a junction with the Hope Camp Trail. From the junction, it's 0.8 of a mile back to the trailhead.
ON THE TRAIL
It's a good idea to trek with one or more companions. Some of the terrain is remote and you might not encounter other hikers.
Use sunscreen and wear protective clothing, even in cool seasons.
Carry plenty of water — more than you expect to need.