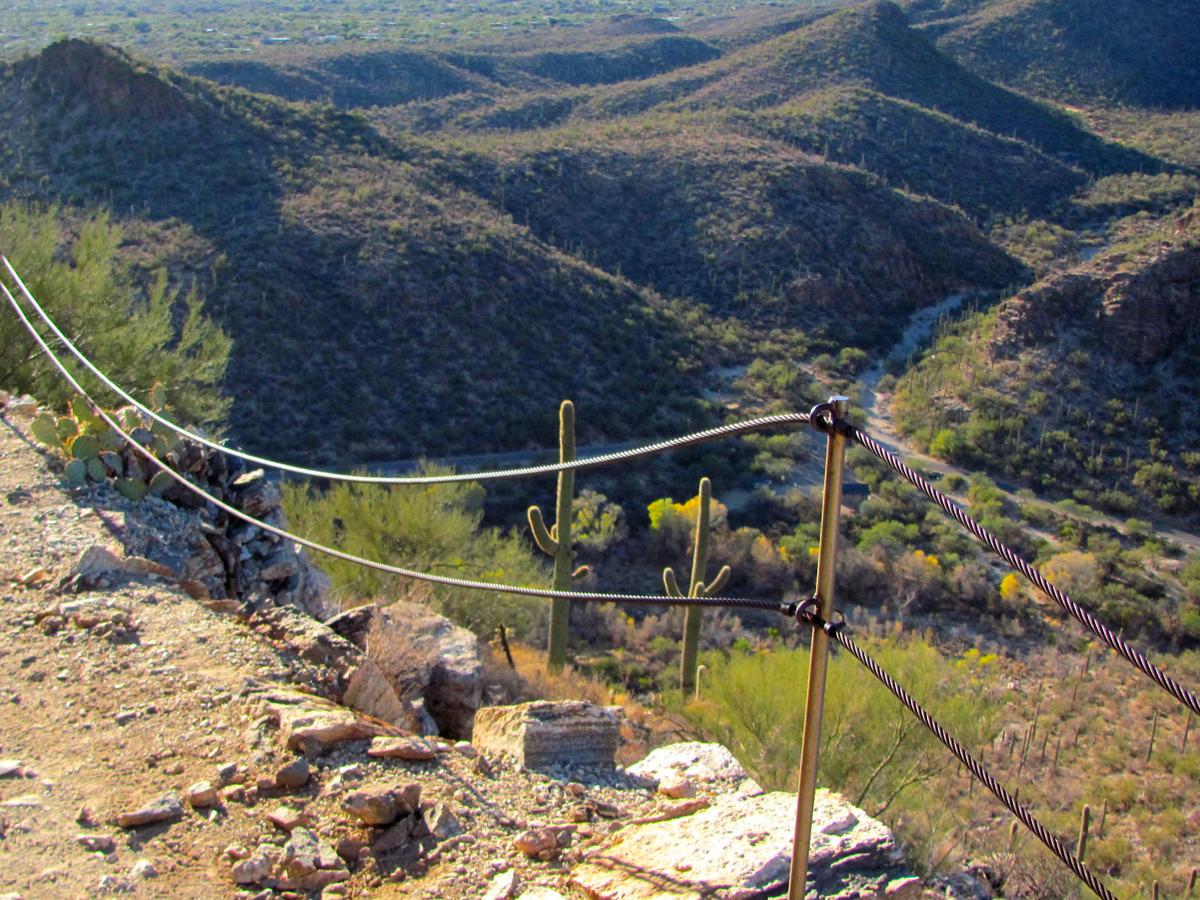 Most visitors to scenic Sabino Canyon see it from a tram ride or walk up the canyon road — but dramatic bird's-eye views reward hikers who make a moderate uphill trek on trails high above the canyon.
The Phoneline Trail and Blackett's Ridge Trail provide some of the best vantage points.
Peer down from upper levels of those trails and human activity appears to be playing out in miniature.
Walkers and runners are distinguishable as people, but one would be hard-pressed to recognize a specific person.
Trams carrying sightseers up the canyon look a bit like toy vehicles.
Tall cottonwood trees growing along Sabino Creek don't seem so high when viewed from far above.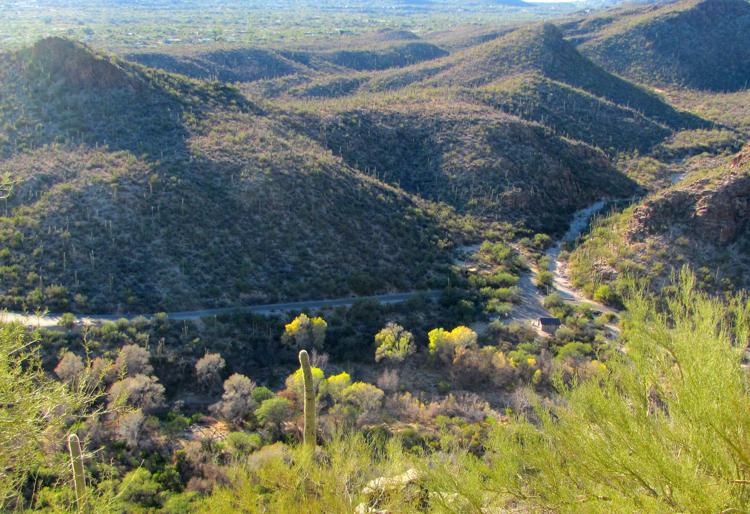 ALONG THE PHONELINE
The Phoneline Trail was once the route of a no-longer operating telephone line. It extends about 5.5 miles, including connecting segments, from the Sabino Canyon visitor center to the upper end of the canyon road.
After an approach hike of 0.8 of a mile on a broad path and the Bear Canyon Road, the trail ascends toward ever-more-expansive views of deeply cut Sabino Canyon. The route is fairly steep in places.
But here's the good news for view seekers: You'll be perched high over the canyon after hiking about a mile up the trail. No need to go farther if you want to keep things moderate.
"Great views right here!" said one hiker who trekked the first uphill mile and paused near some metal cables forming a protective rail where the trail passes some steep drop-offs.
Continuing beyond that first mile to trail's end at the upper end of the canyon road is worth the effort if you have the time and energy because the views continue to change along the way.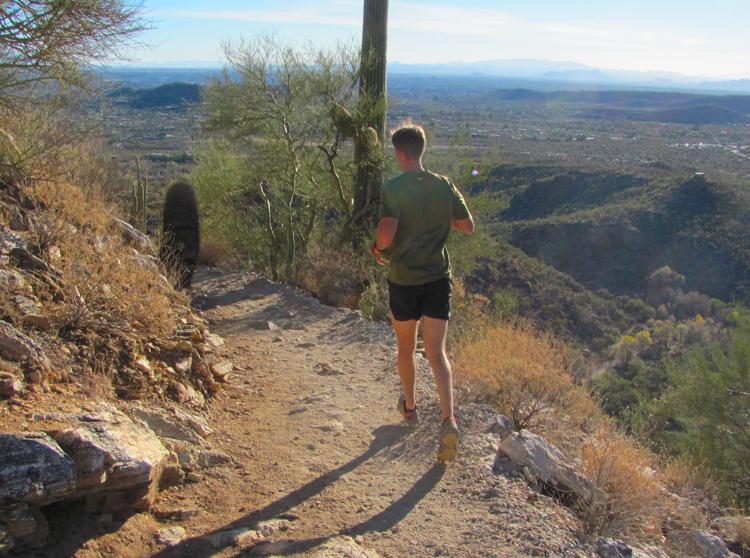 BLACKETT'S RIDGE TRAIL
For a steeper, but very vista-rich side trip, watch for a sign for the Blackett's Ridge Trail about a half-mile into the hike on the Phoneline Trail.
The 1.7-mile trail leads to splendid views from vantage points atop the ridge.
PRECAUTIONS
The trails are well-constructed, but some sections pass near steep slopes.
Stay well back from the edge and keep a close eye on younger or inexperienced members of your hiking party.
Contact reporter Doug Kreutz at dkreutz@tucson.com or at 573-4192. On Twitter: @DouglasKreutz