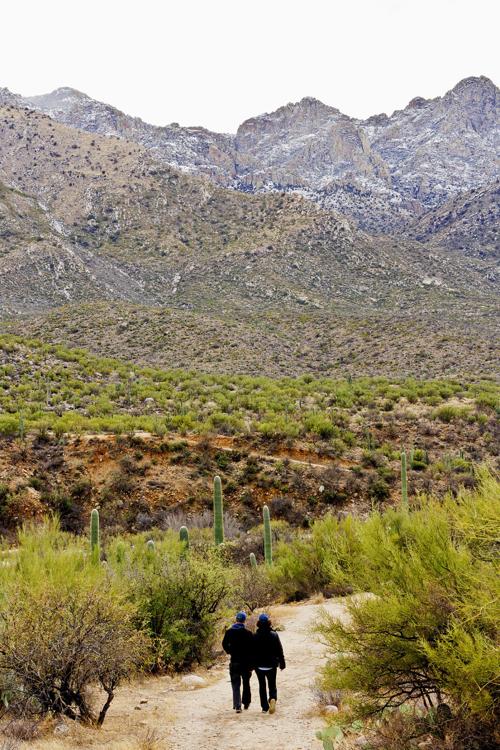 You could spend all of New Year's Day kicking back and watching football or you could try something different: Taking part in the "First Day Hikes" program at an Arizona state park.
Guided hikes are scheduled at Catalina State Park north of Tucson, Kartchner Caverns State Park near Benson and other parks in Southern Arizona.
"This is a chance to truly celebrate all that Arizona State Parks and Trails has to offer," said Sue Black, executive director of Arizona State Parks & Trails. "With rich diversity, amazing views and something for everyone. We hope Arizonans join us at a state park on New Year's Day and throughout 2018."
A full listing of First Day Hikes with locations, difficulty and length, terrain and tips can be found at AZStateParks.com/fdh online. There are many types of activities to choose from, including desert hikes, bird walks, nature hikes, tours and a concert.
Among the other Southern Arizona parks offering hikes are Oracle State Park near Oracle, Picacho Peak State Park northwest of Tucson and Patagonia Lake State Park southwest of Patagonia.
Parks officials recommend that you check AZStateParks.com/fdh for updates or changes due to weather. Note that some hikes require reservations and some don't allow dogs, so it's important to check the website for specific information on your chosen hike location.
Park entrance fees will be in effect.
Contact reporter Doug Kreutz at dkreutz@tucson.com or at 573-4192. On Twitter: @DouglasKreutz