Climbing on board the cab of a vintage train engine, getting a look at hundreds of historic aircraft, and visiting an original 150-year-old Sonoran row house are just three unexpected discoveries at Tucson-area museums that are dedicated to the people, events and cultures of the past.
Context-rich museums, many housed in historic buildings, offer distinct pieces that create an overarching picture of Tucson's history. Here's the first look at a two-part series exploring some of these pieces.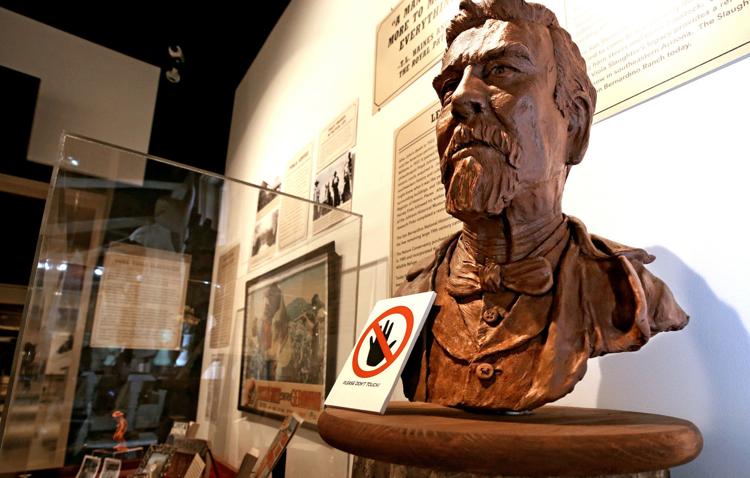 Arizona History Museum
On Nov. 7, 1864 — a decade before the University of Arizona was founded in 1885 — the territorial legislature secured preservation of Arizona's past by founding the Arizona Historical Society, which has museums in Flagstaff, Yuma, Tempe and Tucson.
The Arizona History Museum is housed in a historic Josias Joesler-designed building, 949 E. Second St., north of the UA Main Gate area.
The museum reveals an evolving Tucson and Arizona. Spaces are filled with treasures from the Arizona Historical Society's extensive collection, a replica of an underground mine, period rooms that depict what might have been found in homes throughout Arizona history, early bicycles, a Concord stagecoach and a 1923 Studebaker. There are hands-on activities for kids in the Exploring 1870s Tucson exhibit.
The museum's library and archives are free to the public and house thousands of documents, photos and newspapers. There about 35,000 artifacts in the building's basement, which are available for research and may be put on exhibit.
But history isn't staid or static.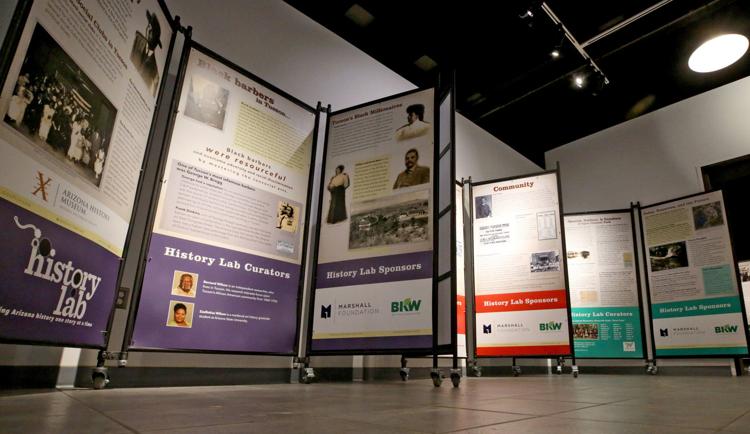 "Our curators want to put questions out there," says Bill Ponder, the chief administrative officer. The museum has a Geronimo exhibit that explores multiple sides of the Apache warrior. The history lab panels are a new type of exhibit featuring community curators.
"We want to help folks understand history is not about 100 years ago; what's happening today is really history," Ponder said.
"Facing Work," a multimedia exhibit by Tucson artist Kim Nicolini, is on display now through Feb. 16. It sheds light on Tucson service workers — people we see every day but not often recognized for their roles. The exhibit features 54 paintings, archival photos from Tucson's retail history and multimedia histories.
Planning for a January 8th exhibit focusing on resilience is underway with plans to open by next year's anniversary. It will feature memorial and tribute items that were turned over to the Historical Society by the January 8th Memorial Foundation.
The museum is open 9 a.m.-4 p.m. Mondays-Thursdays; 9 a.m.-8 p.m. Fridays; and 11 a.m.-4 p.m. Saturdays. Admission is $10, discounts are available. Library and archive hours are 9 a.m.-4 p.m. Tuesdays-Fridays, with no admission fee.
Validated parking is available at the Main Gate Garage, on Euclid Avenue and Second Street.
But wait, there's more: Arizona Historical Society has three Tucson outposts.
The Downtown History Museum, 140 N. Stone Avenue, in the Wells Fargo Bank building, tells the story of Tucson's origins. It is open 11 a.m. to 3 p.m. Wednesdays through Fridays. Admission is free but donations are welcome. Validated parking is available in the Wells Fargo garage, behind the bank building on Alameda. For more information, call 770-1473.
The Sosa-Carrillo-Frémont House, 151 S. Granada Ave., near the Tucson Convention Center, got a reprieve from Tucson's 1960s urban renewal and is a preserved example of Sonoran and Territorial architecture. It is open Mondays through Fridays, call 882-8607 for hours. Admission is free, donations are welcome. Park in the Tucson Convention Center lot off of Granada Avenue.
The society manages the Fort Lowell Museum, 2900 N. Craycroft Road, which is owned by the city of Tucson. A reproduction of the 1880s adobe officer quarters, the museum depicts army life during the Apache wars. It's on the fort's original parade grounds and is surrounded by fort-associated structures. Hours are 10 a.m. to 4 p.m. Thursdays through Saturdays. Admission is free; donations are welcome. For more information, call 885-3832.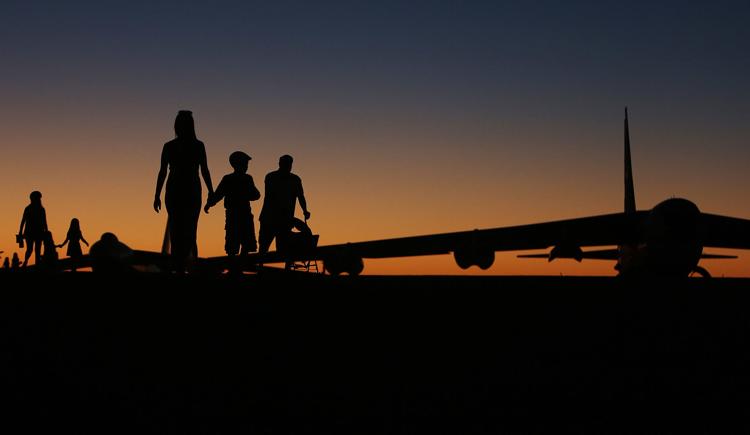 Pima Air & Space Museum
As the name implies, the Pima Air & Space museum, 6000 E. Valencia Road, is about all things in flight.
"If it flies, it fits" at the museum, says Executive Director Scott Marchand.
The museum opened in 1976 and has more than 350 aircraft on 80 acres of its 140 total acres. It has about 250,000 square feet of indoor space, including six exhibit hangars, three of which are three dedicated to WWII, and about 125,000 artifacts (not including the archives and photo collection).
Tucson has an established aviation history, says Marchand. It is the site of the first municipally owned airport in the United States — the first plane landed Nov. 20, 1919. The economic and cultural impacts of Davis-Monthan Air Force Base, established in 1946 under the Strategic Air Command, are ever-present.
The museum is expanding and rounding out its gallery exhibits and collections to reflect other dimensions of aviation, says Marchand. It has added commercial aircraft to its collection, new applications and innovations to its space gallery, and has a "Women in Flight" exhibit that explores the influences of women as engineers and builders in aviation careers.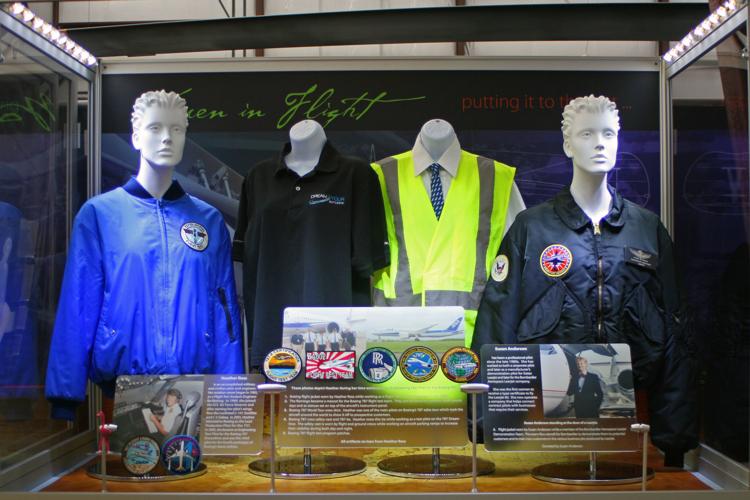 Docent-led walking tours of the museum grounds and tram tours are offered daily. The museum operates tours of the 2,600-acre "boneyard" — the Aerospace Maintenance and Regeneration Group storage area, which has more than 4,400 aircraft and 13 aerospace vehicles from all branches of the U.S. military and several federal agencies.
Hours are 9 a.m.-5 p.m. daily. (Last admission at 3 p.m.)
Admission is $16.50 one day; $22 two days, discounts available. Tram tours of grounds, $6. Boneyard/AMARG tours, $10; advanced reservations required.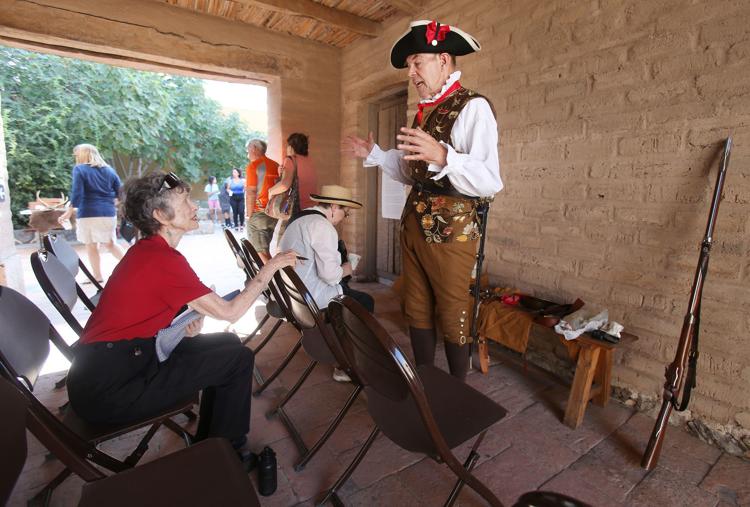 Presidio San Agustín
del Tucson
The cooling weather makes it an opportune time to put on walking shoes and explore early Tucson.
The Presidio San Agustín del Tucson Museum, 96 N. Court Ave., sits on the northeast corner of the original presidio. Tours of the museum, a reconstruction of the original Tucson Presidio built in 1775, will show what life was like for soldiers and civilian residents, and an original 150-year-old Sonoran row house and a prehistoric pit house. The museum is nestled in the historic Presidio District of downtown.
An El Presidio District walking tour with historian Ken Scoville is scheduled for 10 a.m.-noon Sunday, Oct. 7, $25. The walking tour of about two hours includes residential development of Tucson, Snob Hollow and the relationship to the Santa Cruz River. Register at tucsonpresidio.com
Living History Day: La Vida de la Mujer, will be 10 a.m.-1 p.m. Saturday, Oct. 13. Based on accounts collected from the Anza Expedition, re-enactors will represent life in New Spain through the eyes of its female residents. Activities include tastings of roasted chiles and tortillas and demonstrations of children's games.
Hours are 10 a.m.-4 p.m. Wednesdays-Sundays; docent-led tours 11 a.m. Thursdays and 11:15 a.m. Sundays. Admission is $5, discounts are available.
Metered street parking is available on weekdays; free parking is available on the street during weekends. There are several nearby parking lots and garages.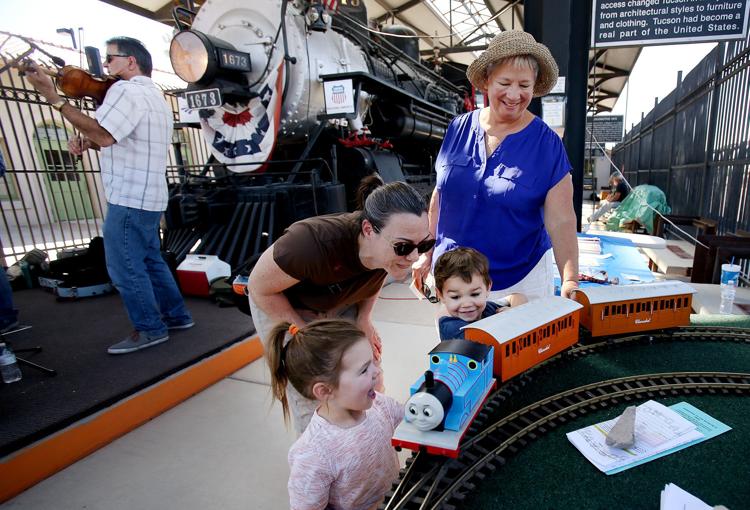 Southern Arizona Transportation Museum
"Art, architecture and artifacts" tell the story of the railroad's impact on Tucson, says Kenneth V. Karrels, museum division chairman of the Southern Arizona Transportation Museum, 414 N. Toole Ave.
The museum is set in the records building of the restored Southern Pacific Railroad Depot downtown that was dedicated on March 20, 2005 — the 125th anniversary of the arrival of the railroad. The city of Tucson bought the depot in 1998, and the main depot building and three adjacent buildings were restored to their 1941 architectural style. The restoration was complete 2004.
The museum is lined with panels, artifacts, news clippings and other memorabilia that trace the railroad's arrival in Tucson and its lasting effect on the once tiny town and its related industries, such as tourism.
Outside under a protective cover, Locomotive No. 1673, which originally retired in Himmel Park, has stairs leading up to the cab for prime viewing of the controls. You can almost hear it chugging along. A miniature railroad layout of early Tucson stretches out below the engine.
Head over to the passenger waiting area of the Amtrak and check out a traffic control board, art reproductions and news clippings. Even though the museum is not responsible for the lobby area, it does cooperate with Amtrak, Karrels says.
Hours are 11 a.m.-3 p.m. Tuesdays, Wednesdays, Thursdays and Sundays; 10 a.m.-4 p.m. Fridays. Engine cab visits available during open hours.
Admission is free, but donations are appreciated.
There are a few free parking spaces in front of the depot, but don't count on getting one. There are parking lot meters to the north as well as parking at the Pennington Street Garage, 110 E. Pennington St., and the El Centro Garage, near Broadway after the underpass.
The museum is a division of Old Pueblo Trolley Inc., which also operates the Old Pueblo Trolley, Streetcar and Bus Museum; the operations center is in the Jones & Brogan Building, 250 E. 36th St. The equipment is restored in trolley and bus barns.