It's called Pima Prickly Park — and it's an ideal place to see prickly plants at their colorful best in May.
The 7.4-acre park, at 3500 W. River Road, is a wonderland of cacti and desert trees that commonly bloom at this time of year.
Developed by the Tucson Cactus and Succulent Society in collaboration with Pima County Natural Resources, Parks and Recreation, the preserve is open to the public from dawn to dusk at no cost.
"Our intent was to develop a park that showed off cactus and succulents that would survive in the Tucson climate and make it possible for anybody to come out and see them," said Richard Wiedhopf, president of the Cactus and Succulent Society.
"And when the name Pima Prickly Park came up in discussions, everybody just smiled," Wiedhopf said. "Then we knew it was the right name."
Plants blooming in recent days included prickly pear and saguaro cacti and palo verde trees. Flat paths, totaling about a mile in length invite a leisurely stroll through the desert landscape.
Among views along the way is an eye-catching circle of saguaros known as "Saguarohenge."
Visitors are welcome to bring dogs that are leashed.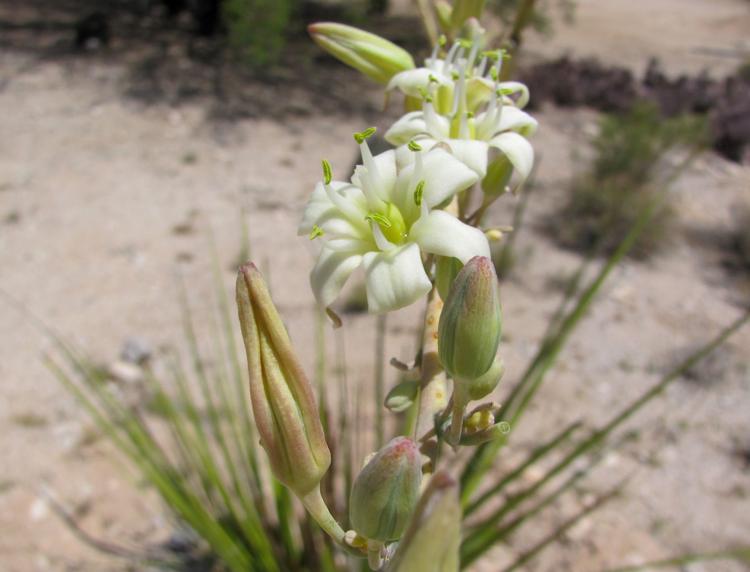 RESCUED PLANTS
Two hundred or more plant species now thrive on the site, which was once a gravel pit, Wiedhopf said. Many of the plants were "rescued" from sites that were to be bulldozed for construction projects.
"Over 86,000 plants have been rescued since 1999," Wiedhopf said. "We store the plants until we have sales that are open to the public. And 25 percent of the profit goes into Pima Prickly Park."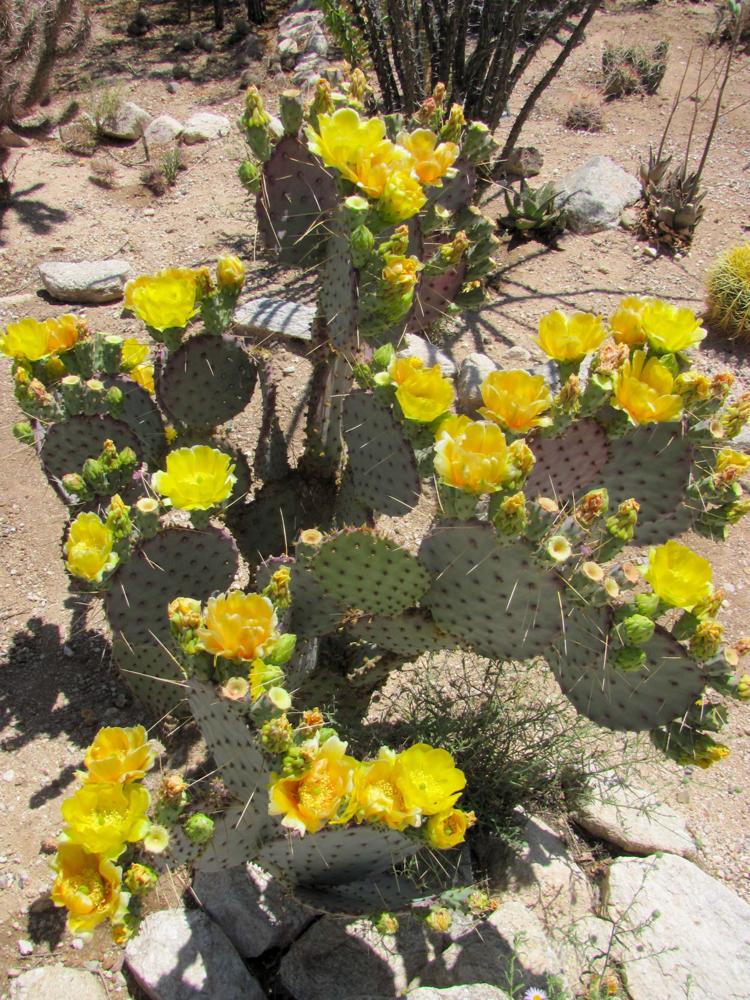 WILDLIFE SIGHTINGS
"Since we've been putting in plants, animals have come back to the area," Wiedhopf said. "People have seen bobcats, coyotes, javelinas, rodents and snakes in the park.
"We've also put in plants that bloom and attract hummingbirds."