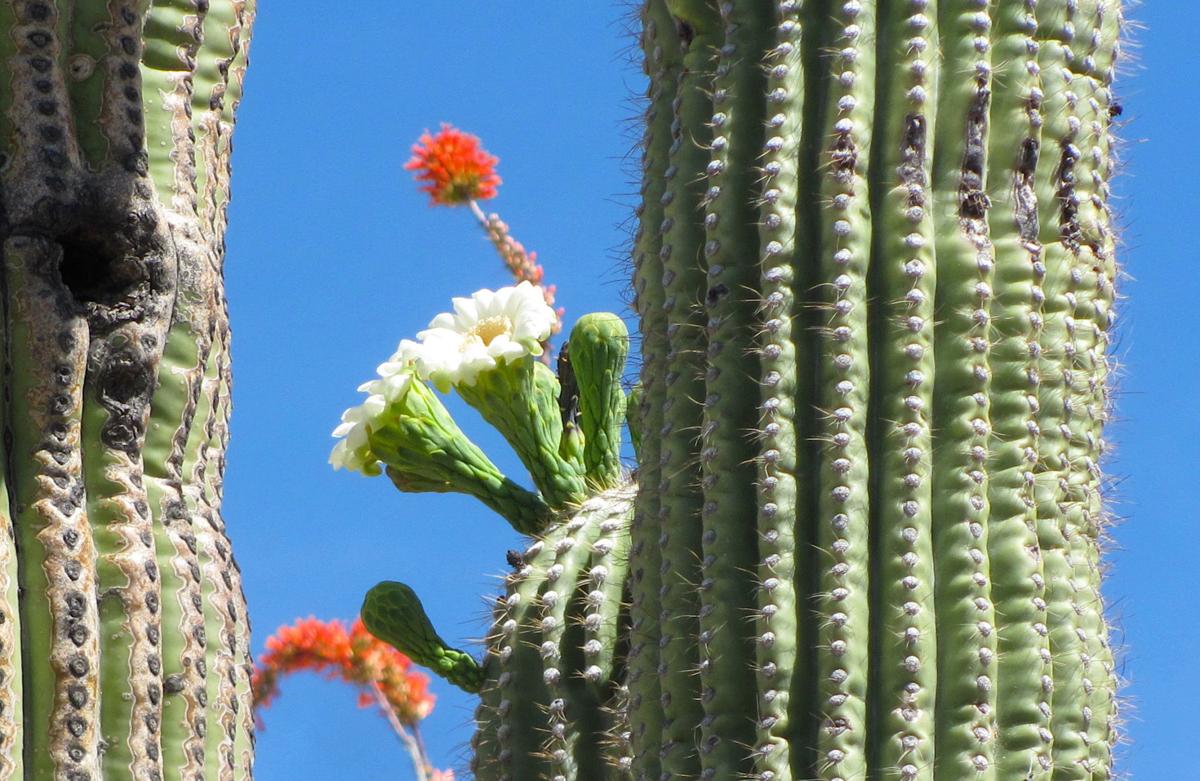 Saguaros have begun blooming in the Tucson area in mid-April — weeks ahead of their normal peak blooming time and barely five months after late-season saguaro blooms appeared last November.
Botanists say it's common for some saguaros to produce their milky-white flowers in April, depending on weather and other factors.
"The average start time for blooms in the saguaro population right here is mid- to late April," said John Wiens of the botany department at the Arizona-Sonora Desert Museum west of Tucson. The department has been collecting data on saguaro blooming since 1982.
"The latest starts (for blooming) are the first or second week of May," Wiens said. "Last week we noticed the first blooms on saguaros in King Canyon," near the Desert Museum.
Mark Dimmitt, a cactus expert and a retired director of natural history at the museum, said saguaros reach "peak bloom from early May through early June."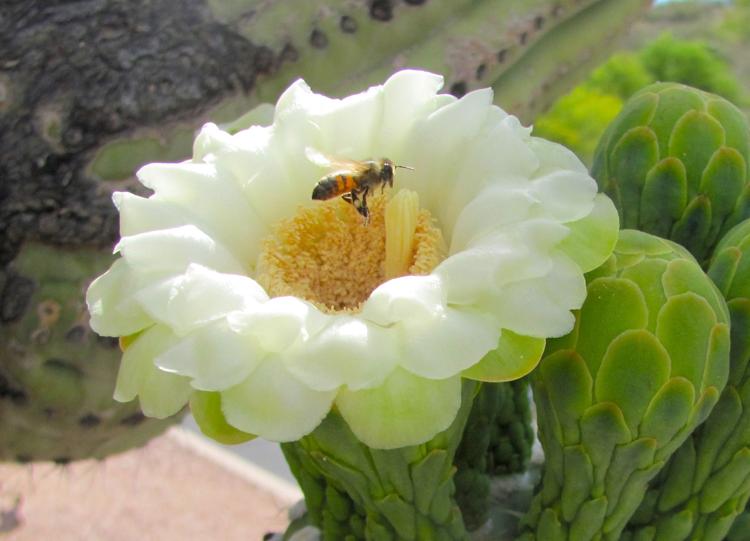 NOVEMBER BLOOMS
If spotting the first saguaro blooms of the season in April might seem a bit unusual to some people, it's less surprising than what happened last November.
At that time, well past the usual blooming season, observers reported blooming saguaros in the Catalina Foothills, at Saguaro National Park west of Tucson and at Ironwood Forest National Monument northwest of the city.
The cause of the late bloom wasn't certain, but a biologist at Saguaro Park said it was probably the result of a weather event.
And sometimes plants just behave in unexpected ways.
Dimmitt has noted that saguaros have been known to bloom in practically every month of the year.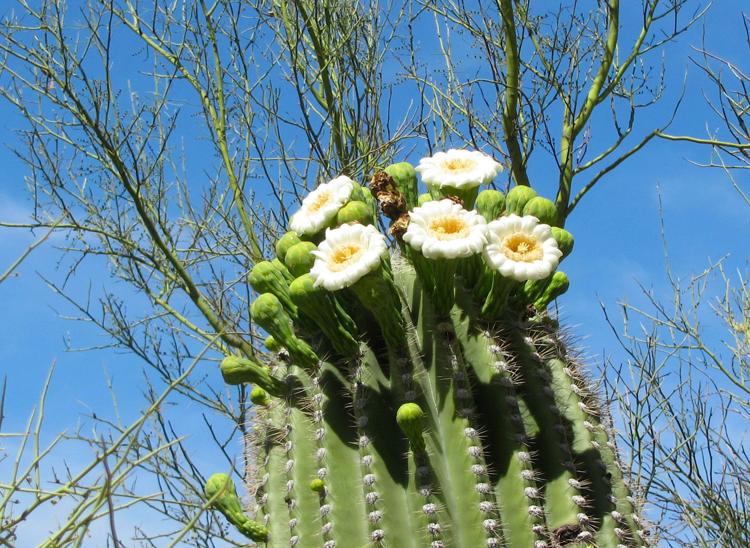 SPOTTING EARLY BLOOMS
It might be a bit early to head out in search of blooming saguaros — but you could come across one producing flowers almost anywhere.
A few have been seen this month in the Catalina Foothills. Other places that could have some saguaros in bloom include Saguaro Park's units east and west of Tucson.
With each passing week from now into May, blooming saguaros will become more evident around the Tucson area.
Contact reporter Doug Kreutz at dkreutz@tucson.com or at 573-4192. On Twitter: @DouglasKreutz