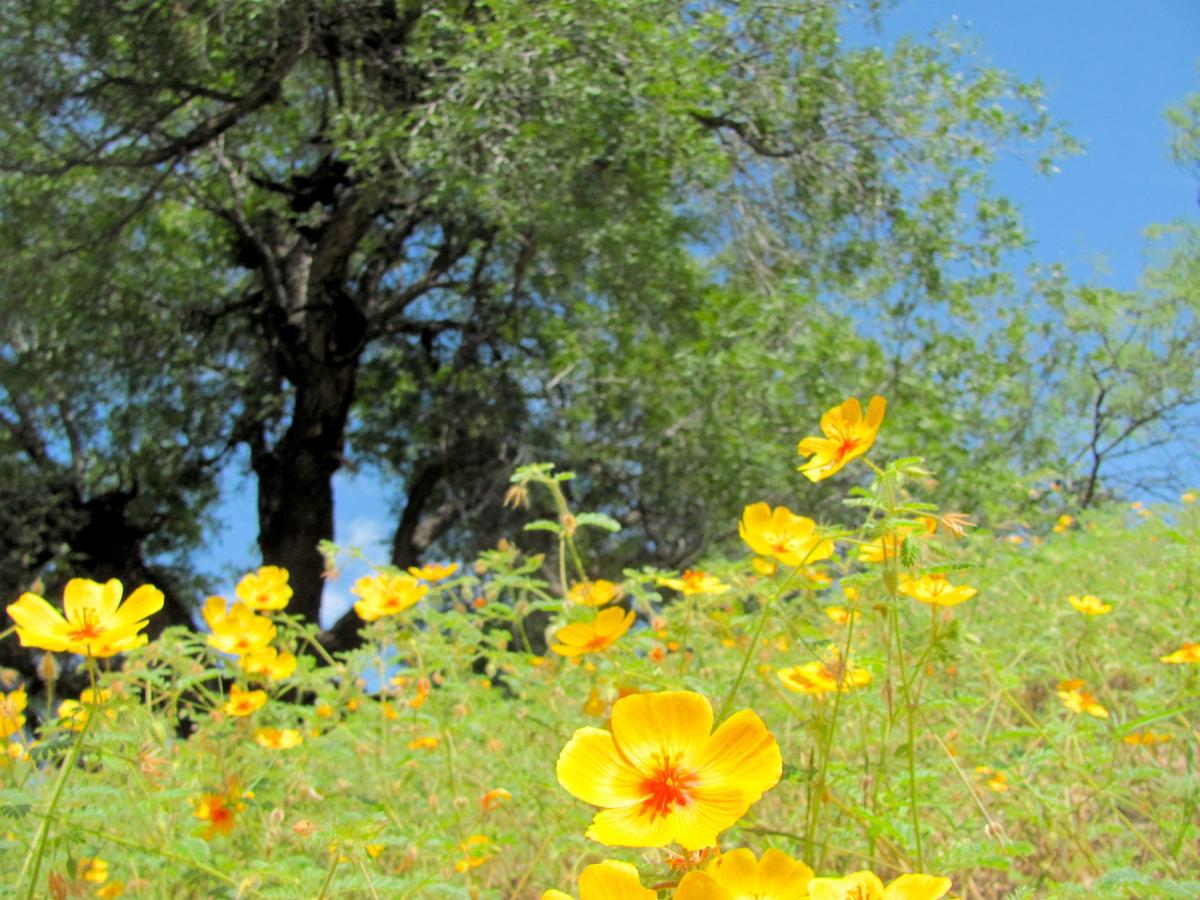 Caltrops — also known as summer poppies — are on a blooming binge at Catalina State Park.
With their graceful shape and brilliant golden hue, caltrops look quite a bit like the Mexican gold poppies that often carpet the desert in March and early April.
However, the summer blooms, known to botanists as Kallstroemia grandiflora, are not in the poppy family. They are, perhaps surprisingly, in the same family as the creosote bush. But that doesn't keep them from carpeting the landscape at Catalina Park and elsewhere around Tucson.
One place to see them at the park this week is along the first stretch of the Romero Ruins Interpretive Trail where it crosses Sutherland Wash. A signed trailhead and parking area is along the park's main road — beyond a turnoff for campgrounds and before a trailhead at the end of the road.
Other sites where the blooms often show up include the road leading to Madera Canyon south of Tucson and a stretch of Gates Pass Road near its intersection with Kinney Road west of Tucson.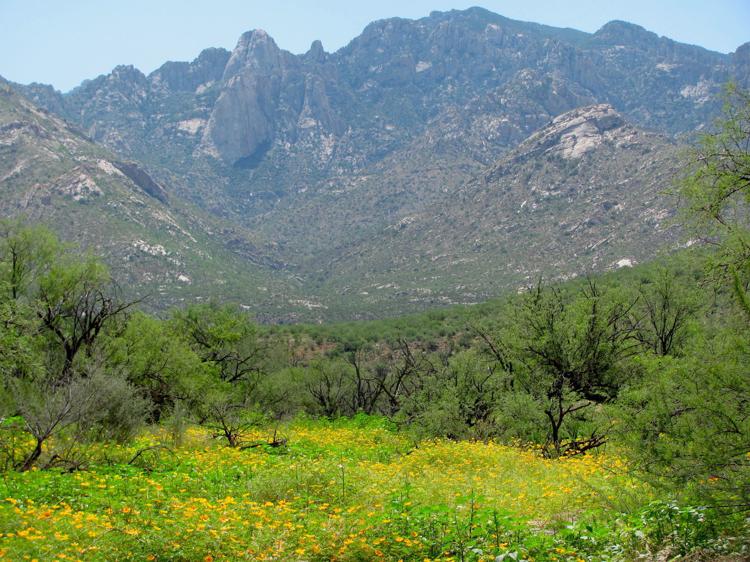 But be aware that summer poppies in many places often appear only in patches here and there — not in expansive carpets like those in parts of Catalina State Park this year.
Contact reporter Doug Kreutz at dkreutz@tucson.com or at 573-4192. On Twitter: @DouglasKreutz